The NBA is a league driven by its superstars, the players who rack up impressive numbers, lead their teams toward regular season success, and help guide them toward the postseason mountaintop. Most superstars are paid accordingly for their overall contributions, inking massive multi-year contracts with their organizations.
However, no GM is perfect. Sometimes they make a misread, forking over roughly 25% of his squad's cap sheet toward what he thought was an organization-altering superstar who struggles throughout his contract. The NBA is littered with misguided long-term deals.
Below, we'll break down the NBA's top 2022-23 earners by tier, showing whether each player on our list is rightfully compensated or overpaid.
$33M+ Tier
Karl-Anthony Towns ($33.83M)
Devin Booker ($33.83M)
Kristaps Porzingis ($33.83M)
Nikola Jokic ($33.62M)
Andrew Wiggins ($33.62M)
Joel Embiid ($33.62M)
CJ McCollum ($33.33M)
Karl-Anthony Towns is currently on a very reasonable five-year, $158 million rookie extension. If he makes an All-NBA team this season, he'll be eligible for a four-year, $210 million extension which the Timberwolves will jump to hand over. Towns transformed from an offensive-first three-point shooting big man to a two-way menace in the lane this season as he led the Timberwolves to the postseason. Karl-Anthony Towns is easily worth his upcoming $33.83 million salary and much more.
Devin Booker is on the same very reasonable five-year, $158 million rookie extension as Karl-Anthony Towns. And he too will be eligible for a massive $210 million extension this offseason if he makes an All-NBA team. And the Suns will also jump at the chance to ink Book for the foreseeable future. Despite Booker's struggles against the Mavs during the Western Conference Second Round, he's a true superstar who just finished fourth in the NBA MVP Award voting.
Kristaps Porzingis is on the same five-year rookie extension as Book and Towns, but unlike his counterparts, his deal is not reasonable. In fact, it's the opposite of reasonable. It's downright lousy. The Mavericks went 19-15 with Porzingis in the lineup as he flashed a very un-unicorn line of 19.2 PPG, 7.7 RPG, 1.7 BPG, and 28.3% from deep. Dallas traded Porzingis to the Wizards, and after the All-Star break, minus their non-unicorn, they ended the season with the second-best record in the league (17-6) and now find themselves in the Western Conference Finals. At the same time, with Porzingis in the fold, Washington concluded the season with an 8-16 record.
Nikola Jokic will earn $33.62 million next season, but after winning back-to-back MVP Awards, he'll be eligible to sign the largest contract in NBA history this offseason. The Nuggets will certainly give Jokic the largest contract in NBA history in the biggest no-brainer move of the offseason.
Next season Andrew Wiggins will enter the final year of his rookie max extension. He was named to his first All-Star team in 2021-22 as the Warriors starting wing. Still, he's only good for around 17 points per game, and with Draymond Green on the shelf, his perimeter defense fell off a cliff. Overall, Andrew Wiggins isn't worth the $33.62 million salary he's due in 2022-23, and he'll probably earn less after his current contract concludes.
Joel Embiid was the MVP runner-up in 2021-22, and although he struggled in the playoffs against the Heat, he's a top-5 player in the NBA. He recently signed a 4-year, $196 million supermax extension with the 76ers that will keep him in Philly through the 2027 season (player option), and he'll be worth that money.
CJ McCollum signed a three-year, $100 million contract with the Trail Blazers that runs through 2024. While McCollum played well for the New Orleans Pelicans after being traded mid-season, averaging 24.3 PPG and 5.8 APG while shooting 39.4% from deep, he's the quintessential NBA one-way player who aggressively struggles to contain his man on defense. Personally, I'm not a fan of forking over $33 million-plus for a player who gives up nearly as much as he gives, but you could probably use his improved playmaking and fit next to Brandon Ingram to prove me wrong.
$35M+ Tier
Jrue Holiday ($35.03M)
Pascal Siakam ($35.45M)
Ben Simmons ($35.45M)
Bradley Beal ($36.42M)
Kemba Walker ($36.60M)
Kyrie Irving ($36.93M)
Jrue Holiday is one of three Bucks players to make our list of the top-30 most expensive 2022-23 salaries, which seems fair for a team that won the title last season. Holiday signed a four-year, $135 million contract extension with Milwaukee in 2021 that extends through the 2025 season. He gave the Bucks 18.3 PPG, 4.5 RPG, 6.8 APG, and 1.6 SPG while shooting 41.1% from deep and playing top-10 perimeter defense during the regular season. In short, Jrue Holiday might not be a regular on the All-Star team, but he's a top-25 player on a reasonable contract.
Pascal Siakam signed a four-year, $137 million contract with the Raptors that runs through the 2023-24 season and makes him one of the 25 highest-paid players in the NBA. Is Siakam worth the dough the Raptors are handing him? Yes. He helped lead an ill-constructed Toronto squad that didn't have a player over 6-9 on their roster to the playoffs, as he averaged 22.8 PPG, 8.5 RPG, 5.3 APG, and 1.3 SPG with a 0.8 Defensive Box Plus/Minus.
Ben Simmons was paid like a superstar during the 2021-22 season despite not playing a single minute due to mental health issues and a back problem that needed surgery even though he, again, didn't actually play basketball. Simmons is set to earn a healthy $34.45 million next season for the Nets, and IF he regains his form from the previous season with the 76ers, he'll be worth every penny. However, that is one of the biggest IF'S in the NBA. Simmons may or may not come back next season, but after he refused to shoot against the Hawks during the 2021 playoffs and his ensuing mental breakdown, it feels safe to say when he does step back on the court, he'll probably be mostly a one-way defensive player, which would make his salary unreasonable.
Bradley Beal has a player option for next season, which he'll almost certainly opt out of, looking for a long-term max contract to stay with his current team, the Washington Wizards, or another squad via sign and trade like the 76ers. Bradley Beal has all the name recognition of a superstar, but his 2021-22 performance mainly was bleh. He averaged 23.2 PPG, 4.7 RPG, 6.6 APG, and 30.0% from deep, and the Wizards were better with him off the court than on it. Beal will get maxed out this offseason, and it will be up to him to prove his most recent season was an outlier.
Kemba Walker signed a 4-Year, $141 million deal with the Hornets in 2019 before he was traded to the Celtics. He played in Boston for two seasons and was dealt to the Thunder for Al Horford. OKC promptly bought out Walker, which allowed him to sign with the Knicks. Walker will make $27.4 million next season from his buyout agreement with the Thunder, and he'll also earn $9.1 million from the two-year, $17.9 million agreement he penned with the Knicks during the 2021 offseason. In total, Walker will make over $36 million next year, which is a lot of money for a point guard who couldn't crack the 37-45 Knicks rotation for much of the year.
Kyrie Irving has a $36.93 million player option for next season, which he won't opt into. He's gone on record saying he wants to stay in Brooklyn long term. The Nets, devoid of any other way to land an All-Star caliber point guard, will have to fork over heavy cash to their mercurial floor general, despite his tendency to take non-injury time off whenever he feels like it.
$37M+ Tier
Tobias Harris ($37.63M)
Jimmy Butler ($37.65M)
Rudy Gobert ($37.63M)
Anthony Davis ($37.98M)
Khris Middleton ($37.98M)
Tobias Harris averaged 17.2 PPG, 6.8 RPG, and 3.5 APG while shooting 36.7% from deep and playing average defense during the 2021-22 regular season. Harris earns an All-Star salary while giving the 76ers high-end role player minutes on the court. Philly will look to trade Harris this offseason but probably won't be able to unload his massive contract.
It seems like every regular season we forget about Jimmy Butler, and then he takes over in the playoffs, and everyone fawns over his two-way greatness and competitive spirit. The Miami Heat never forgot what they had with Jimmy Buckets. They signed him to a four-year, $184 million contract extension during the 2021 offseason that will kick off next year and run through 2026, a move that is looking better and better with each 40-point playoff effort he pours in for his Miami squad.

Rudy Gobert is the premier defender of his generation. A 7-1 center who guarantees your squad a top-12 defense no matter how disinterested his teammates are on the less fun end. Gobert signed a five-year, $205 million extension in 2020 that will go through the 2025-26 season, all of which seems fair considering he's south of 30 and is a walking block machine.
The Lakers traded nearly half their roster to the Pelicans for Anthony Davis during the 2019 offseason. Then Anthony Davis, alongside LBJ, helped the Purple and Gold stomp through the bubble playoffs on their way toward the title. The Purple and Gold rewarded Davis with a five-year, $190 million contract in the summer of 2020, making him one of the highest-paid players in the NBA, and he proceeded to suffer through two injury-riddled seasons as the Purple and Gold flopped. Anthony Davis has three years left on his massive deal (2024-25 is a player option), and only time will tell if he can fight off the injury bug and return to his top-10 status in the league.
Khris Middleton is an All-Star and a champion, a player who routinely guards the opposing team's most talented scoring wing while providing the Bucks with excellent isolation scoring from the mid-range and above-average shooting from deep. All of which means the five-year, $177 million contract he signed in 2020 is more than worth it for the Bucks.
$40M+ Tier
Klay Thompson ($40.60M)
Damian Lillard ($42.49M)
Giannis Antetokounmpo ($42.49M)
Kawhi Leonard ($42.49M)
Paul George ($42.49M)
Golden State Warriors GM Bob Meyers gave Klay Thompson a five-year, $190 million contract during the 2019 offseason after he tore his ACL in Game 6 of the NBA Finals. Meyers rewarded Thompson's play as a critical member of the Warriors' three championship squads despite knowing he would sit the entire year recuperating, a classy move in an often classless league. Thompson didn't only miss the 2019-20 season but also sat out all of 2020-21 with an Achilles injury. But now Klay is back, taking the Warriors from The Splash Brother to the original Splash Brothers. And he's looking good as new, averaging 20.4 PPG off a 40.4% clip from deep in the playoffs. And the Warriors also look good as new, crashing the Western Conference Finals with a real shot at hanging another banner. So maybe karma is real. And maybe Bob Meyers's decision to pay Klay after he suffered a significant knee injury is paying off karmically.
Damian Lillard signed a 4-year, $176 million contract with the Trail Blazers that began during the 2021-22 season, making him one of the highest-paid players in the league. Then Lillard promptly gave Portland the least productive statistical season of his career across 29 games before he missed the rest of the year with a stomach issue. After Damian Lillard underwent surgery for his stomach problem, the Trail Blazers began their fire sale, dealing with CJ McCollum, Robert Covington, and Norman Powell (just to name a few players). The Trail Blazers have their work cut out for them this offseason because if they don't bring in another All-Star player and a couple of high-quality starters, Lillard could be the next superstar to demand a trade.
After watching Giannis Antetokounmpo nearly topple the Celtics in the Second Round of the Eastern Conference playoffs without his fellow All-Star, Khris Middleton, he officially falls under the Michael Jordan or LeBron James category of "if you had to pay him $100 million per year to keep him, you would." Giannis is the surest thing to a yearly visit to the Second Round of the playoffs in the league, a player who dominates on both ends and gives 120% throughout every contest. In other words, he is on the most discounted contract in the league.
Kawhi Leonard and Paul George are on the exact same 4-year, $176 million contracts. They both play for the exact same organization, the Clippers. They have both helped the Clippers hang the exact same amount of banners, zero. Leonard and George are undeniably two of the most talented wings in the league when they are healthy. The problem is that they haven't managed to stay healthy for an entire season and cash in on their potential. Maybe the 2022-23 season will be the year we finally see what Kawhi Leonard and Paul George can do when they have a full 82 games to coalesce with each other and their teammates. Or maybe it will be more of the same. Only time will tell if their high-priced contracts pay off in the end.
$44M+ Tier
Kevin Durant ($44.12M)
LeBron James ($44.47M)
Kevin Durant signed a 4-year, $198 million contract extension with the Nets during the 2021 offseason that will kick in next year and run through the 2025-26 season, topping out at $57.04 million when he is 37-years-old. We could ruminate on the wisdom of signing KD — a player who has played in only 90 regular season games over the last three seasons and also looked lost for much of the Nets' Eastern Conference First Round trouncing to the Celtics — to a massive four-year extension that has the potential to cripple Brooklyn's cap sheet if he suffers another significant injury. Still, KD is a genuine MVP candidate when he's whole, and every other squad would have happily signed on the dotted line to obtain his services for the foreseeable future.
Next season LeBron James will be at the tail-end of his two-year $85.6 million agreement with the Lakers, earning close to $45 million. The Lakers were awful last year, but nobody can blame LBJ for the front office's roster follies. He averaged a career-best 30.3 PPG along with 8.2 RPG and 6.2 APG while looking like an ageless alien who can potentially keep this up for another three or four years. The Purple and Gold reportedly will offer LeBron James another two-year extension worth close to $100 million this offseason, which is a smart move.
$47M+ Tier
Russell Westbrook ($47.06M)
James Harden ($47.37M)
John Wall ($47.37M)
Russell Westbrook has a player option for the 2022-23 season that he will undoubtedly opt into, which will make him the third highest-paid player in the league. Here's a fun fact: Next season Russell Westbrook will earn more than double Scottie Pippen's entire salary from 1990 through 1998 on the Bulls, a squad he helped win six titles. Pippen did all the little things it takes to win basketball games, like playing top-5 defense, giving 110% every second he's on the court, and hitting at a high clip in the lane. At the same time, Westbrook does all the big things it takes to lose basketball games, like playing bottom-5 perimeter defense, giving 50% every second he's on the court, and hitting at a low clip in the lane. And despite the massive gulf between their respective games, Pippen made peanuts compared to Westbrook. Life isn't fair sometimes.
James Harden enters the 2022 offseason with a player option north of $47 million for next year. And what James Harden does with said player option will be one of the hot topics of said 2022 offseason. Will he opt-in and actually get in 100% playing shape for the first time in two years, trying to max out his value for one more potential max contract? Or will he hit the bargaining table with the 76ers brass and try to hash out a deal in line with his recent production, something like 3-year, $75 million? Only time will tell what James Harden does this summer, but our latter option seems like the wise and reasonable choice.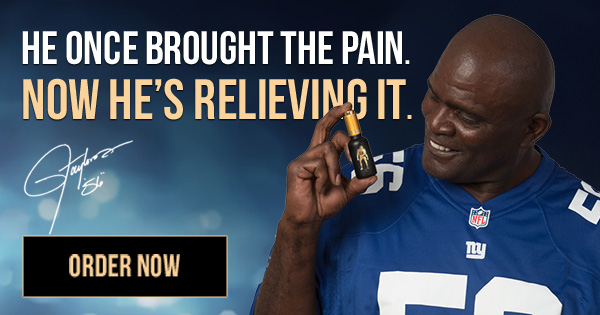 Like Westbrook, John Wall has a player option for next season that he will also absolutely opt into.
Let's play a quick game of true or false.
1. Next season, John Wall will earn over four times more money than the entire 1990-91 champion Bulls squad.
That is unfortunately true. The entire 1990-91 Bulls squad earned $10.04 million.
2. John Wall will earn more money next season than the Maldives' 2021 GDP.
That is false, but I made you think for a second, right? The Maldives 2021 GDP was around $5.80 billion.
3. John Wall will earn more money next season than the entire U.S. Senate.
That is sadly true. A senator's current yearly salary is $174,000 per year, which means together, the U.S. Senate will make $17.4 million, not even half of John Wall's 2022-23 salary.
John Wall earned a heap of money in 2021-22 while not actually working and is set to make even more cash next season while, again, not actually working. I want to cry.
$48M+ Tier
Stephen Curry ($48.07M)
Stephen Curry recently signed a 4-year, $215 million contract extension that will begin next year and run through his age 38 season, topping out at a massive $59.6 million in 2025-26. Will Stephen Curry be worth nearly $60 million in four years? Probably not. But that is conservation for the future. Curry currently has his Golden State Warriors in the Western Conference Finals with their fourth championship in sight, and although he's on the wrong side of 30, he looks as spry as a 25-year-old. Stephen Curry will be the highest-paid player in the NBA in 2022-23, and he'll be worth every penny next season.
The NBA's Top Earners In 2022-23 Vary From Excellent To Lousy Contracts
Kristaps Porzingis and CJ McCollum are both set to earn over $33 million next year, which is an exorbitant figure for their skill sets. Kemba Walker will also make much more than he's worth. At the same time, Tobias Harris, Russell Westbrook, and John Wall have three of the worst contracts in the NBA.
On the other end of the spectrum, Nikola Jokic, Giannis Antetokounmpo, Karl-Anthony Towns, and Joel Embiid are four big men on excellent contracts. Stephen Curry, Kevin Durant, and LeBron James will all be grizzled NBA oldies when their contracts conclude, but their teams probably won't regret the money they spend on them.
Next
Stephen Curry's Contract Breakdown: The Warriors Superstar Is Earning $13,681 Per Minute
LeBron James's Contract Breakdown: The King Is Earning $188 Per Second And $11,299 Per Minute
The 20 Most Expensive NBA Players For The 2022-23 Season: Steph Curry Is The Highest Paid, Russell Westbrook And John Wall Are Top-4
The Highest Paid Players In The 1997-98 NBA Season: Michael Jordan's Salary Was Worth More Than The Salary Cap
The Highest Paid Players In The 1990-91 NBA Season: Patrick Ewing Earned The Most, Michael Jordan Was Just 8th With $2.5 Million