Beginning in 2002 at the tender age of seven, Selena Gomez began following her passion for acting when she landed her first performance on the children's television series Barney and Friends. Despite being the daughter of divorced parents and having a less than ideal childhood, she managed to through and has created a successful career as an actress and singer. She found early success acting on various Disney Channel series, such as Lizzie McGuire starring Hilary Duff, The Suite Life of Zack and Cody, and Hannah Montana starring pop star Miley Cyrus. According to Celebrity Net Worth, Gomez is worth $95 million, affording the lifestyle of glitz and glam that most celebrities enjoy. Here are some of the most expensive jewelry inside of Selena Gomez' collection.
9

Cartier Ring And White Diamond Earrings – $130K

Selena Gomez is endowed with beauty and easily stands out among other celebrities because of it. To compliment this beauty, she is known for wearing some of the most expensive outfits during her career. But she is recognized for the jewelry that she sports, especially during special occasions like the the Grammy's or the Met Gala. For the American Music Awards in November 2016, the acting and music star shone even brighter on the red carpet with her Cartier White Diamond Earrings, which could've costed anywhere between $30,000 to $90,000, as well as a Coup D'eclat De Cartier Ring with 87, which cost almost $37,000.

 



8

White Gold & Diamond Jewelry Silk Necklace – $100K

Selena Gomez considers herself such a fine specimen of beauty that she even named her vegan cosmetic brand, Rare Beauty. It's no wonder that she graces the stage so easily, no matter the venue. The 30-year-old never fails to turn heads, whether at an awards ceremony or on the screen of one of her sentimental music videos. As a matter of fact, her top selling album, called Revival, came out in 2015 and sold close to 1.5 million copies. In one of her singles from the album, Same Old Love, which was released around the same time as her breakup with influential pop star Justin Bieber, she wore a diamond mesh bracelet with carat weight 46.61, fitted with round-cut diamonds set in 18k white gold. While the price is not confirmed, it's upward of $100,000.

 



7

 Diamond Hoop Earrings And Emerald Cocktail Ring – $68K

Celebrities, especially those who classify themselves as females, place a great deal of emphasis on their appearance. And why shouldn't they? It's what keeps them relevant on all social media platforms while keeping the intrusive paparazzi busy. Gomez in undeniably one who makes the headlines with almost anything she wears. At the 58th Grammy Awards in 2016, she wowed onlookers with her sparkly purple gown along with her Norman Silver Diamond hoop earrings with a price tag of around $50,000. The David Webb Fluted emerald, azurmalachite cocktail 18-carat gold ring is worth $18,800, according to the Selena Gomez Style Blog.

 



6

Tourmaline Snake Ring – $10K

It has been a habit in Hollywood to adorn sex symbols with some of the most expensive pieces of jewelry on the market, such as was the case with Marilyn Monroe. But in modern times, celebrities like Selena Gomez have taken the use of jewelry to another level altogether. Complimenting her all-white garb at a Golden Globes After Party in 2016, she was draped in emerald green Diamond Drop Earrings. She also wore a complimenting Tourmaline snake ring from Jacob & Co with a price tag of $10,000 on ebay.

RELATED: 10 Ways Selena Gomez Earns And Spends Her Millions



5

 200 Carat Diamond Bulgari Necklace – $1 Million

Although the media is buzzing much more around fresher budding actresses like the Spiderman's love interest, Zendaya, Gomez has still been in loop in recent movies, both real and animated. She starred in 2020's fantasy adventure film, Dolittle, starring Hollywood actors Robert Downey Jr. and Antonio Banderas, and most recently in 2022 she reprised her role in the computer-animated comedy, Hotel Transylvania 4, which flopped terribly at the box office. But where she failed at the box office, she made up for around her neck at the 2022 SAG Awards. According to Page Six, the stunning superstar bedazzled the red carpet with a $1 million Bulgari necklace fitted with over 200 carats of diamonds! Making it the most expensive piece of jewelry on this list.

4

Messika Wide Band Diamond And White Gold Rings – $18,600

Besides a rewarding career as an actress and pop/dance-pop singer, which has awarded her collaborations with artists such as rappers Cardi B, A$AP Rocky, and Gucci Mane, she has also been the on the covers of numerous magazines. A seemingly never-ending list including Vogue, The Hollywood Reporter, Variety, Glamour, and Cosmopolitan. And, of course, she doesn't fail to impress with her striking poses and captivating attire, such as in her 2016 Marie Claire Magazine cover where she was seen wearing 18k white gold and white diamond Azlee Lone Loop chain earrings and an 18k white gold diamond Messika Wide band ring costing $13,600. She also wore another wide band ring in 18k white gold that may have cost a little over $5,000.

 



3

White Gold Dome Ring With White Diamonds – $10K-$26K

They say that diamonds are a girl's best friend, and we can believe this to be true because of the number of female celebrities that have an extensive jewelry collection. Everyone from the billionaire entrepreneur Rihanna, former First Lady Melania Trump, and Meghan Markle to the legendary vocalist Mariah Carey, and Oprah Winfrey. Add Gomez to the list, because she is just as infatuated with those expensive, shiny objects. In 2015, Gomez again captured the attention of the camera with not only her loose-fitting, strapless black dress, but also her 18K white gold Dome ring featuring white diamonds from Maison Dauphin, as seen on Gemone Diamond. A selection of Dome rings can be found here at the Dauphin website.

 





2

Dauphin 18K Pink Gold Double Ring – $10K-$29K

While she's never worn a 128.54-carat Tiffany Yellow Diamond necklace from Tiffany and Co. like her fellow celebrity star Lady Gaga, which is one of the most expensive pieces of jewelry in the world at a cost of $30 million, she has nonetheless been donned in some pricey trinkets of her own, as we've seen in previously. On the cover of a 2016 Marie Claire Magazine, the former Disney Star put her beauty on display with while rocking an 18-carat pink gold double ring with a cost of between $9,000 and $29,000.

READ NEXT: 5 Luxurious Things Selena Gomez Spends Her Fortune On

Sources: Dauphin, Gemone Diamond, Page Six, eBay, Selena Gomez Style Blog, Best Selling Albums, Celebrity Net Worth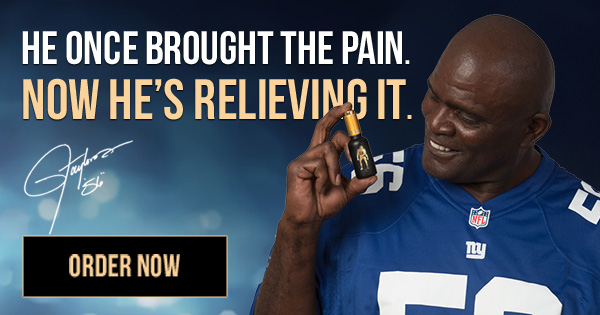 1

Next
John Wick's Garage: 10 Crazy Expensive Motorcycles In Keanu Reeves' Collection