In 2019, Michael Locksley became the head coach of the football team at the University of Maryland. His previous job was as offensive coordinator at the University of Alabama, one of the most successful sports programmes at any level in any sport in the world.
Locksley was told a young professional tennis player wanted to meet with him to learn more about what made Alabama successful. That player was Frances Tiafoe.
"He came up to my office to meet me and had a lot of questions," Locksley recalled. "What is that programme about? How do they win? How do they do it consistently?"
Locksley had first met Tiafoe when he was a young teen — Tiafoe is a fixture on the sporting scene in the District of Columbia, Maryland and Virginia, otherwise known as the 'DMV'. But this first formal interaction impressed the coach, and from then on he has become a mentor to the 24-year-old, who on Wednesday advanced to his first Grand Slam semi-final at the US Open.
"Anyone who knows him knows that he has an elite athleticism about him," Locksley said. "I know he's been right there at the cusp a few times. With the questions he asked about Alabama, he was trying to find that secret sauce or that extra advantage or edge that would help him get over the top, which we've seen here firsthand at Flushing Meadows.
"It's not necessarily about the physical part as much as it is about the mental approach, and I think that's what he's taken away from the relationship that he and I share."
Locksley has come across many people during his time, but he has been especially impressed with Tiafoe's willingness to seek advice. The American is the son of two immigrants from Sierra Leone and his father was a janitor at a tennis facility in Maryland. It was there that Tiafoe picked up the game and now he is competing on the biggest stages in the world.
Given where he comes from, Tiafoe is doing everything in his power to take his career as far as possible. Every step of the way, he does it with an unforgettable smile on his face.
"I think it's the humility that the kid shows… To know his story and what he's overcome to get to where he is, that is what drew me [to him]," Locksley said. "A guy like him, who has had most of the odds stacked against him and to overcome them and become not just the tennis player, but the person that he is, it's been very rewarding to watch and see.
"He has a personality that makes everyone seem as though it's not the first time they've met. You walk away after you met and he's got that infectious smile, the personality and just really a welcoming personality."

Tiafoe and Locksley at the University of Maryland. Photo Credit: Maryland Athletics
Locksley added that with such a welcoming personality, people will be gravitate to Tiafoe. Although there is nothing wrong with that, a key is to separate that from the work that must be done.
"One of the things we talked about is if you want to be a consistent winner, you've got to develop that killer instinct and develop a championship routine. The work is done in the dark, it's done in your training, preparing your body for a long Tour season. Mentally being in the right frame of mind where you're not being motivated by outside entities, but self motivation," Locksley said. "If you want to be a champion, sometimes you have to make sacrifices and I think over the last couple of years he's embraced the sacrifices it takes and the discipline it takes to win at a high level, especially at that level."
That has been a key focus for Tiafoe's coach, Wayne Ferreira, who has worked with the American since just before the start of the Covid-19 pandemic in 2020. The former World No. 6 has worked hard to add structure and focus to his charge's game. From going for a run without his phone to his diet, Tiafoe has taken many steps in the right direction.

"He liked a lot of candy and chocolates and cookies. He'd eat at unusual times. He missed breakfast a lot. Didn't really have a good set of times on how [or] when to eat before matches, what to eat after matches. You need a little guidance on that side, and he's done well on that side of it," Ferreira said. "Practising, it's about investing and putting in the best practice you can. We don't practise long, because I'd rather that he practise properly. So we try to go out there and do the best that we can for the time we are doing it. We always try to work on specifics, things to improve.
"It's just being professional… In my opinion, [he] was not really professional enough."
You May Also Like:
Frances Tiafoe: My Letter To Arthur Ashe
There have been times since Tiafoe corrected that when he has wanted immediate results for his investment. That did not always come.
But the 24-year-old is now seeing the fruits of his labour in New York. According to Locksley, one of the biggest takeaways from his time at Alabama was embracing the process, a message he has passed along to Tiafoe.
"It's all about the process and not focussing on results as much as each day, going out and really dedicating yourself and having the focus to eliminate as many distractions as you can. To work on your game each and every practice you have to be the best version of yourself," Locksley said. "Everybody knows that he is an elite athlete on the Tour. Not very many people have that athleticism he has, but I think for him at a young age [it was important] to recognise that talent is only going to get you so far.
"The mental edge comes from mentally preparing yourself to play in big events like the one he is in at the US Open, and the big thing with that is continuing to eliminate the distractions, staying focussed, keeping 'the main thing' the main thing and I think he's done a tremendous job of that so far."

Photo Credit: Sarah Stier/Getty Images
Tiafoe has received support this week from plenty of celebrities, including LeBron James and Jamie Foxx. Washington Wizards Stars Bradley Beal and Kentavious Caldwell-Pope have been at Arthur Ashe Stadium to support him, too.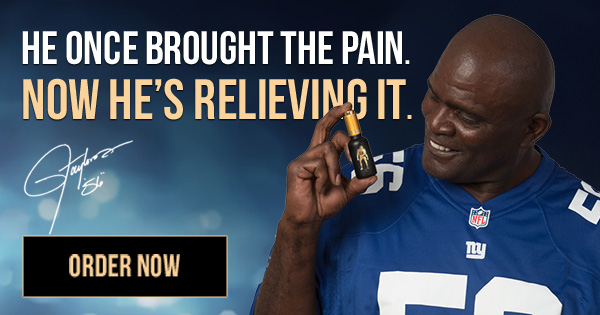 If you look carefully at Tiafoe's right wrist, he wears several rubber bracelets with motivational messages on them. One is a "locked in" bracelet from the University of Maryland's football programme. Others were gifts from Los Angeles Lakers assistant coach Phil Handy.
"[It is] anything just to give you a little inspiration. Look at that: Yeah, why not me? You put the time in, so why not me?" Tiafoe said. "Believe in yourself, it's so big. You have to believe in yourself before anybody else does."
No matter what happens in the US Open semi-finals against third seed Carlos Alcaraz, Tiafoe has earned his place in the last four. Win or lose, millions around the world could learn from his journey.
"I think it's a great message for anybody really that you can end up achieving greatness from where you are coming. Frances has been lucky in some ways of having great help from people along the way," Ferreira said. "But it's a great story. Hopefully there will be a movie about it one day. But he has to win the Grand Slam first. You only get movies if you do well.
"But his story is very unique, and it's a great story. He's very humbled. He's a very, very nice individual. Very great heart and kind. You've got to love him. He's truly special."