Hasitha Fernando on the best film scores of 2021…
The COVID-19 pandemic cast a bleak spell during 2021, holding us all in its merciless vice-like grip. Thankfully though there were enough and more entertainment available to offer us with some degree of escapism. And accompanying these fantastic films were some top-notch scores, which transformed these entries into something truly special. So, without further ado here are the ten best film scores of 2021, in no particular order.
Spencer (Johnny Greenwood)
Spencer follows the life of Diana, Princess of Wales, over the course of a tumultuous Christmas weekend spent at the Queen's Sandringham Estate in 1991. Touted as a 'fable based on a true tragedy' this psychological drama helmed by Pablo Larraín received rave reviews for Kristen Stewart's transformative performance, with praise for its ambitious direction and bold narrative choices. Equally daring is Larraín's composer of choice to tackle this rather challenging project –  Johnny Greenwood. Now, Greenwood ain't no slouch, having crafted music for equally complex films in the past, but this is the first instance he's taking on an assignment based on a real-life icon like Princess Di. The result is a hauntingly dissonant and unsettling score, amalgamating brooding Baroque sensibilities with stunning free-jazz compositions, which will not disappoint.
Album Highlights: Arrival, Ancient and Modern, Spencer, Crucifix
Dune (Hans Zimmer)
The German uber-mensch returns with a vengeance for Denise Villeneuve's Dune. Originally slated to debut in 2020, the much-anticipated film's release was then shifted to the following year in order to gain a wider theatrical release, where viewers would get the opportunity to better appreciate the epic space-opera. Complimenting Villeneuve's beyond-God-like effort is Hans Zimmer with his otherworldly soundtrack, which is a fascinating amalgamation of unorthodox sound design, eerie choral work and ethnic instrumentation. Does it work well enough on album? Not quite. But within the context of the sprawling David Lean-esque movie? It works wonders upon wonders and then some. Expect the maestro to walk away with his second Golden nudie come Oscar season.
Album Highlights: Dream of Arrakis, Herald of the Change, The One, Leaving Caladan
The Green Knight (Daniel Hart)
The tale of Sir Gawain and the Green Knight is one of the oldest and most renowned pieces of medieval literature in the whole world. Composed in old English by an anonymous 14th century author, the story charts the journey of Sir Gawain and the challenges he encounters on his way to meet the eponymous Green Knight. David Lowry's adaptation of this chivalric romance can best be described as a work of art, and his longtime collaborator-composer Daniel Hart plays the integral role of shaping the film's unique soundscape, and goddamn is it unique or what. Equal parts medieval folk, contemporary electronica and avant-garde minimalism, this is a beautifully chaotic concoction unlike any other.
Album Highlights: Shaped by Your Hands, I Promise You Will Not Come to Harm, Child Thou Art a Pilgrim, Excalibur
Being the Ricardos (Daniel Pemberton)
Being the Ricardos marks the third successful collaboration between writer-director Aaron Sorkin and musician Daniel Pemberton. Amazon's film takes places during a tempestuous week of production on set of the iconic television sitcom I Love Lucy, exploring the complex relationship and behind-the-scenes drama between the show's leads played by Nicole Kidman and Javier Bardem. What Pemberton has conjured is a soundscape that is evocative of its times; a lush and at times tragic, thematically rich orchestral score that harkens back to a bygone era-the Golden Age of Hollywood-and it's nothing short of breathtaking, in every sense of the word. Pemberton does it again.
Album Highlights: RKO Pictures, It Needs to be Fixed, I Care About You, The End of a Dream
Luca (Dan Romer)
After the release of multiple animated films based on heavy themes about life & death, Pixar makes a return to something less serious with Luca. A light-hearted, coming-of-age tale set in the 1950's Italian riviera, Luca is just the kind of optimistic escapism that both children and adults need in their lives right now, especially with the whole COVID drama. Accompanying this fun filled affair is Dan Romer's exquisitely beautiful score which functions as both a delightful love letter to Italian film music, as well as showcasing the innate talent of the up-and-coming composer. Despite losing the opportunity to score No Time to Die, Romer has churned out one of 2021's best with Luca, and that's certainly worth celebrating.
Album Highlights: Meet Luca, That's the Dream, The Portorosso Cup, How to Find the Good Ones
Encanto (Germaine Franco)

Following the footsteps of Moana and Coco, Walt Disney Studio's Encanto tells the story of a dysfunctional yet extraordinarily gifted family who live hidden in the mountains of Colombia, in a charmed placed called the Encanto. Praised for its colorful visuals, catchy songs (courtesy of Lin-Manuel Miranda), vivacious characters and thoughtful narrative, the animated film became a hit with audiences both young and old. One of the high-points of the movie is certainly Germaine Franco's musical contribution, which offers up some excellent Colombian flavored orchestral elements infused with a traditional Disney fantasy music tapestry. A truly mesmerizing score which gets better with each successive listen.
Album Highlights: Abre Tu Ojos, Meet la Familia, The Dysfunctional Tango, The Ultimate Vision
Shang-Chi and the Legend of the Ten Rings (Joel P. West)
For the most part, the scores featured in MCU films aren't their most memorable aspect. Apart from composer Alan Silvestri's consistent contributions, there've been only a handful of surprises similar to what Ludwig Göransson accomplished with Black Panther. But I'm pleased to say that we've got ourselves a winner this year, in the form of Joel P. West. The musician who's collaborated with Shang-Chi director Destin Daniel Cretton on multiple occasions in the past, was brought on to conjure a score which had a fusion of disparate musical styles and sensibilities-essentially an East meets West superhero score. But what we got is something more, a nuanced and emotionally charged action-fantasy that harkens back to the likes of Christopher Young's The Monkey King and Klaus Badelt's The Promise – instances where Western composers have dabbled with Eastern flavoured music with stunning successes.
Album Highlights: Xu Shang-Chi, The Bamboo Spring, Your Mother, Is This What You Wanted?
Jungle Cruise (James Newton Howard)
The latest Disneyland ride to receive a cinematic treatment à la Pirates of the Caribbean is Jungle Cruise. Featuring the dynamic duo of Dwayne 'The Rock' Johnson and Emily Blunt, this fun adventure romp functions as a breezy throwback to 80's movies like Romancing the Stone and to a lesser degree the Indiana Jones films. But whatever your fanciful opinion, Jungle Cruise does offer some enjoyable escapist entertainment that will appeal to audiences of all ages. The music composed by James Newton Howard is equally enjoyable, featuring some handsomely written, bombastic orchestral sections with a twist of vintage Old Hollywood charm. All in all, a tremendous score which lends credence to Howard's action orchestral scoring prowess in the world of cinema.
Album Highlights: Jungle Cruise Suite, Sub Attack, Encantado, Conquistadors Arrive
Ghostbusters: Afterlife (Rob Simonsen)
After the colossal misfire that was 2016's female-led Ghostbusters reboot and innumerable sequel plans stuck in developmental hell, we finally got last 2021's Ghostbuster: Afterlife. Going down the same route as the new Star Wars movies, the film introduced a younger cast that will carry the torch into the foreseeable future, whilst having the franchise's legacy characters also appear in something of a glorified cameo. And for the most part Ghostbusters: Afterlife works, delivering solid family entertainment coupled with great fan service moments and excellent performances. However, the real standout for me was Rob Simonsen's outstanding score. Simonsen has gone to great lengths to capture sound and feel of the Elmer Bernstein's music from the original, and he succeeds in that task admirably, whilst also allowing himself the creative freedom to dabble in some exciting new material taking cues from maestro John Williams. An absolute nostalgic blast from start to finish, 'nuff said.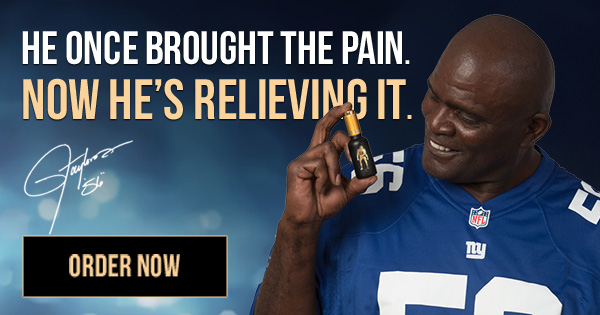 Album Highlights: Summerville, Trap Him, Protecting the Farm, Showdown
The Last Duel (Harry Gregson-Williams)
It seems Ridley Scott's latest effort, The Last Duel made the news for all the wrong reasons. On the one hand we have a star-studded historical epic struggling at the box office, and on the other we have a beleaguered Scott pinning that failure on apathetic millennials. Regardless of your thoughts on The Last Duel, for us film music aficionados the world over it gave a real reason to rejoice- seeing Harry Gregson-Williams return to tackle a proper, full-blooded historical epic like Kingdom of Heaven. And yes, in a lot of ways The Last Duel does act as a stunning companion piece to the 2005 historical drama from a musical perspective, but there's certainly a lot more going on here. If you are looking for a medieval soundtrack with a more palatable edge, unlike Daniel Hart's unconventional sounding The Green Knight, look no further.
Album Highlights: Leaving for Scotland, Marguerite De Carrouges, The Duel, Celui Que Je Désire
Honorable Mentions: The Power of the Dog, The French Dispatch, Raya and the Last Dragon, The King's Man, Candyman
Hasitha Fernando is a part-time medical practitioner and full-time cinephile. Follow him on Twitter via @DoctorCinephile for regular updates on the world of entertainment.