Danny DeVito may be known for a number of things, one of them being his exceptionally short stature. But that didn't stop the New Jersey native from reaching new heights of success by using his limitless potential in the film industry. DeVito began his professional career in 1969 and before finding success as an on-screen actor, actually began in theatre. In 1971, he played the role of Martini in an off-Broadway play titled One Flew Over The Cuckoo's Nest, a role which he reprised in the 1975 film adaptation of the same name, which also featured Jack Nicholson. Today, at 77 years old, DeVito has amassed an amazing $80 million net worth. A few of his most memorable works as an actor are Batman Returns (1992), directed by Tim Burton, Junior (1994) starring Arnold Schwarzenegger, and most recently, Jumanji: The Next Level (2019) starring Dwayne Johnson and Kevin Hart. Here are eight of the highest-grossing movies directed and produced by Danny DeVito.
8

Erin Brockovich

In 2000, DeVito was made the executive producer for the real-life dramatization of Erin Brockovich, who today lives as a legal clerk and environmental activist. The film follows an unemployed single mother of three, Erin Brockovich (Julia Roberts), who has been injured in an accident with a doctor and is going to sue him. After losing the injury case, she is given a job by her lawyer, Edward Masry (Albert Finney. She is put on a real estate case where a gas company wants to purchase the home of Donna Jensen (Marg Helgenberger) in Hinkley, California, who, along with her husband, Pete Jensen (Michael Harney) have been suffering from cancerous tumors caused by hexavalent chromium found in their water supply. The gas company ensures the people of Hinkley that the water is safe to drink, despite their illnesses. Erin meets a past employee of the company who gives her more documents to help build her case against the criminal gas company, which she wins. Against a budget of $52 million, the film grossed $256.3 million worldwide.

 
7

Pulp Fiction

In 1994, the crime drama movie, Pulp Fiction, was released – a bloody, gory, gritty visual of work, just the way Quentin Tarantino likes it. While the film was directed by Tarantino, it was produced by Tarantino's film company, A Band Apart, and Danny DeVito's film company, Jersey Films, which he partnered to create with his wife, Stacy Sher. The film followed two hitmen, Jules Winnfield (Samuel L. Jackson) and Vincent Vega (John Travolta) who enjoy philosophical and biblical reasonings while performing paid executions and other errands for their boss, Marsellus Wallace (Ving Rhames). Other actors featured in the film include Bruce Willis, who plays the role of Butch, Marsellus' rival, Uma Thurman, Tim Roth, and Harvey Keitel. Pulp Fiction was a massive success, grossing $212.8 million against a budget of only $8.5 million.

 
6

Along Came Polly

In 2004, the romantic comedy Along Came Polly was released. Written and directed by director and filmmaker, John Hamburg, the had DeVito as part of the production team. The story describes the life of a life insurance analyst, Reuben Feffer (Ben Stiller), who recently married his fiance, Lisa Kramer (Debra Messing), and are celebrating their honeymoon together in St. Barts. However, the honeymoon turns sour when Reuben finds his new wife laid up in their boat cabin with the French diving instructor, Claude (Hank Azaria). Heartbroken, he heads back to New York where he bumps into a former classmate, Polly Prince (Jennifer Aniston) while visiting an art gallery with his friend, Sandy Lyle (Philip Seymour Hoffman). Polly lives a free-spirited, spontaneous lifestyle compared to the cautious, analytical Reuben. But when Lisa comes back to reconcile things with him, he must decide which of the two is the safer, most trustworthy option. The hilarious romance film grossed $173 million, with the help of DeVito's expertise, of course.

 
5

The War Of The Roses

Acting, while it looks simple on-screen, can be hard work when considering the lines to remember while executing your role in a believable manner. Anyone who can perform on-screen and direct/produce simultaneously is truly gifted. Well, that's exactly what DeVito did in the 1989 black comedy, The War of The Roses. The film was based on the 1981 novel of the same name and follows the lives of a wealthy couple, Oliver Rose (Michael Douglas) and Barbara Rose (Kathleen Turner) whose hatred for each other grows over time even as Oliver grows richer with his law firm. Barbara reveals that she wants a divorce and wants to keep the mansion they own. Oliver then hires Gavin d'Amato (Dany DeVito) as his lawyer but then fires him after rejecting his advice. The movie ends with the Roses dead in their mansion after falling from a chandelier together. Gavin tells this story to a client of his who wants to divorce his wife and, after hearing the terrible tale, decides to work out their marriage instead. The film grossed $83.7 million with DeVito on and off the screen!

RELATED: [RUMOR] Danny DeVito Could Return As The Penguin In "The Flash"
4

Throw Momma From The Train

If you've watched enough of Danny DeVito's movies you will realize that he has a penchant for dark comedy. Quite a few of his movies are of this genre, one of them being the 1987 film, Throw Momma From The Train. The title alone paints a morose picture, but the movie surrounds a novelist named Larry Donner (Billy Crystal) whose ex-wife Margaret (Kate Mulgrew) stole credit and ownership for his manuscript, leaving him to struggle as a community college literature teacher. One of Larry's students, Owen Lift (Danny DeVito) also shares the inconvenience he is facing while living with his harsh and demeaning mother (Anne Ramsey) as a middle-aged man. After watching an Alfred Hitchcock movie advised by Larry, Owens is inspired to kill Larry's wife, and in return, have Larry kill his mother. However, this plot is unbeknownst to Larry. The film was well-received due to Billy and DeVito's on-screen chemistry and grossed $53.3 million at the box office.

3

Matilda

Taking a step away from the mischief and murder of dark comedy, in 1996 DeVito directed the family comedy that most of the world knows and loves – Matilda. DeVito again wore many hats as he also acted in the film as Harry Wormwood, the father of Matilda Wormwood (Mara Wilson), Michael Wormwood, and the husband of Zinnia Wormwood (Rhea Perlman). Harry and Zinnia are money-hungry crooks who are always scheming for the next buck. Matilda, however, is a gifted child who enjoys reading and disapproves of her parents' lifestyle. She is sent to a school with a cruel principal, Agatha Trunchbull (Pam Ferris) is a bully to all the school children. Matilda discovers that she has the power of telekinesis and, together with her more compassionate teacher, Miss Honey (Embet Davidtz), they expose Agatha and Matilda's parents for the unkind people they are. Matilda grossed $33.5 million at the global box office.

 
2

Hoffa

Danny DeVito's street credit spread with the success of his early films which caused him to work with some of Hollywood's most influential actors, such as Jack Nicholson, in the 1992 biographical crime film, Hoffa. DeVito's film surrounds four decades of the life of the leader and organizer of the International Brotherhood of Teamsters, Jimmy Hoffa. Hoffa determines to unionize various trucking and laundry services around Detroit, but not in the most diplomatic ways. Together with his right-hand man, Bobby Ciaro (Danny DeVito), they torch uncooperative businesses that challenge the Teamsters. He even forms a partnership with the Detroit Mafia boss, Carl D'Allesandro (Armand Assante), and is questioned by former President John F. Kennedy over allegations of illegal loans given by Hoffa to the Mafia. Hoffa and Ciaro are eventually shot and killed, supposedly by a hit put on them by D'Allesandro. The tumultuous film on Hoffa's life grossed $28.39 million globally.

 
1

Duplex

Danny DeVito has a way of taking everyday issues, and even some of our most profound fantasies, including them into the most relatable dark comedy ever! In 2003, he puts his genius to work once again in Duplex, starring Ben Stiller and Drew Barrymore. Now, no one would ever look at an elderly woman and assume the worst, right? That's what young couple Alex Rose (Ben Stiller) and Nancy Kendricks (Drew Barrymore) thought when buying their Brooklyn brownstone duplex. Alex is a writer and needs plenty of quiet time, which their surprisingly noisy neighbor, Ms. Connelly's (Eileen Essell) active lifestyle isn't willing to provide. After failing to get her to leave, they resort to more sinister thoughts of homicide, to which they yield and hire a hitman named Chick (James Remar) who fails to execute Ms. Connelly. In the end, it's revealed that Ms. Connelly and her son Kenneth (Harvey Fierstein) usually scam naive couples and drive them out of their duplex. Alex and Nancy move to the Bronx and using their unforgettable experience, write a novel titled Duplex that becomes a bestseller. Though an intriguing story, the film was a box office bomb, grossing only $10.07 million against a $40 million budget.

READ NEXT: The Shining Lights: A Look At Jack Nicholson's Road To $400 Million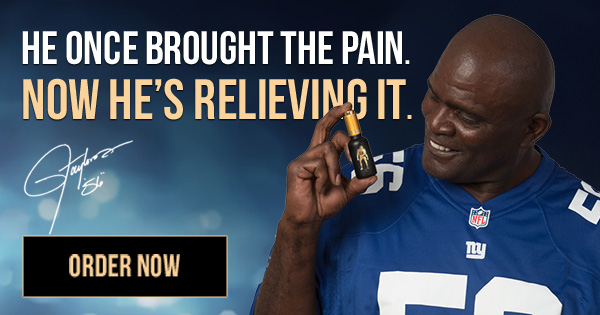 Sources: Washington Post, Rotten Tomatoes, Roger Ebert, The Guardian, Hollywood Reporter

Next
8 Famous Relatives On The Big Screen