49. "My Happy Ending" by Avril Lavigne
"My Happy Ending" was released in 2004.
Grungy, indignant, unapologetically angsty: "My Happy Ending" is Avril Lavigne at the peak of her songwriting powers.
The song was a last-minute addition to Lavigne's sophomore album "Under My Skin," and she knew right away she had written something special. "I called them and I said, 'Guys, I have the first single,'" she later told The Guardian.
Her label didn't listen and went with a different lead. But with its unforgettable guitar licks and venomous eye-rolls ("It's nice to know that you were there / Thanks for acting like you care"), "My Happy Ending" still ended up as the runaway favorite.
48. "Apologize" by OneRepublic
"Apologize" was released in 2007.
If you were sentient in 2007, you've probably had the chorus of "Apologize" stuck in your head for 15 years.
The viciously catchy single, penned by OneRepublic frontman Ryan Tedder, was quickly remixed by Timbaland and enjoyed a historic run on US radio. Its airplay record was eventually broken by Leona Lewis' "Bleeding Love," which was also written by Tedder.
47. "Potential Breakup Song" by Aly & AJ
"Potential Breakup Song" was released in 2007.
"Potential Breakup Song" isn't just a banger by Disney standards, where Aly & AJ were employed at the time of its release.
By any measure, it's a thrilling blend of electronica, punk-pop, teen drama, and feminine rage — an iconic manifesto for underappreciated girlfriends everywhere. They really said, "Without me, you're gonna die."
These sisters walked so Olivia Rodrigo could call her ex a sociopath.
46. "White Blank Page" by Mumford & Sons
"White Blank Page" was released in 2009.

Frank Hoensch/Getty Images


Marcus Mumford will tell you there's nothing wrong with a bit of righteous fury, especially when it's transformed into a rousing pub chant: "But tell me now, where was my fault / In loving you with my whole heart?"
It's a question that's not meant to be answered, but howled.
45. "Lose You to Love Me" by Selena Gomez
"Lose You to Love Me" was released in 2019.
Plenty of attention has gone to this song's apparent muse, but "Lose You to Love Me" is about Selena Gomez more than anyone else. She paints a stunning self-portrait of a woman with nothing to hide.
"Getting caught up in the timeline maybe loses sight of her song's quiet strength," Craig Jenkins wrote for Vulture. "It's not your typical accusatory breakup song. It's a rearview assessment of two people drifting apart that assigns blame to both parties."
44. "Call Out My Name" by The Weeknd
"Call Out My Name" was released in 2018.
The Weeknd's arsenal is full of ill-fated love affairs, but "Call Out My Name" stands out because it actually feels true. This isn't about building a shadowy rap persona or playing a bloody-nosed character. It's just an ordinary man with an extraordinary falsetto, trying to make sense of his broken heart.
43. "New York" by St. Vincent
"New York" was released in 2017.
Whether it was inspired by Cara Delevingne, David Bowie, or the lost magic of downtown Manhattan, "New York" is a masterful eulogy.
St. Vincent examines the space left behind in the wake of true intimacy, mourning a relationship that was deeper than romance: "I have lost a hero / I have lost a friend / But for you, darling / I'd do it all again."
42. "Cherry" by Harry Styles
"Cherry" was released in 2019.

Isabel Infantes/PA Images via Getty Images


Most people associate Harry Styles with carefree, whimsical hits like "Watermelon Sugar" and "Adore You." But "Cherry" isn't afraid to excavate a less flattering, more realistic side of the pop star.
With lyrics like "I just miss your accent and your friends" and "Does he take you walking 'round his parents' gallery?" — topped with a real-life recording of his ex Camille Rowe — Styles leans into his jealousy and lovesickness, creating the most compelling moment in his career thus far.
41. "Gives You Hell" by The All-American Rejects
"Gives You Hell" was released in 2008.


The All-American Rejects/YouTube



The All-American Rejects wanted to make a song that felt like flipping someone off, and they absolutely succeeded: "And truth be told, I miss you / And truth be told, I'm lying" may be the most deliciously petty thing I've ever heard.
"Gives You Hell" easily makes for the best drunken singalong on this list, so queue it on the jukebox at any bar you can and thank me later.
40. "Truth Hurts" by Lizzo
"Truth Hurts" was released in 2017.
"Truth Hurts" is one of the most fun breakup songs in history.
Lizzo bottles the precise brand of kiss-my-ass energy that's needed in the modern age of flings, hookups, and situationships: "You tried to break my heart? / Oh, that breaks my heart / That you thought you ever had it" is the ultimate Uno reverse card. 
39. "Moral of the Story" by Ashe
"Moral of the Story" was released in 2019.
It seems unlikely for a song that's explicitly about divorce ("Talking with my lawyer / She said, 'Where'd you find this guy?'") to resonate with masses of young pop fans, but Ashe's shrewdly specific lyricism is exactly what landed her on the Billboard Hot 100 for the first time.
Paired with her weightless pixie voice, "Moral of the Story" strikes the perfect balance. It doesn't simply float in and out of your ears, or otherwise sit like a pit in your stomach; it takes root and blossoms, becoming rich and meaningful and adaptable in the way that so many hitmakers strive for.
38. "The 1" by Taylor Swift
"The 1" was released in 2020.

TAS Rights Management 2021 via Getty Images


Let's face it — a whole album's worth of Taylor Swift tracks could be on this list. But "The 1" is unique in its ability to communicate nostalgia, the kind that transcends just one ex-boyfriend or bad breakup.
The song finds Swift constantly retracing old scars, rehashing old fights, trying to imagine what she could've done better: "I persist and resist the temptation to ask you / If one thing had been different / Would everything be different today?"
She knows that living in the past is a lonely and largely useless pursuit, but she can't help it. At the heart of every doom spiral and dug-up grave is one perpetual, painful desire: to be worthy of a love worth holding onto.
37. "If It's the Beaches" by The Avett Brothers
"If It's the Beaches" was released in 2006.

Tim Mosenfelder/Corbis via Getty Images


"If It's the Beaches" sounds like a love song until you know what it's like to beg someone, "Don't say it's over."
Scott Avett's road-weary plea is profoundly moving, and there's no doubt he means every word. But a bleak sense of inevitability hangs over the whole exchange.
When you've gotten to this point — vowing to push your own feelings aside, to change, to run away tomorrow with a truck full of old love letters — you know it's already over.
36. "This Love" by Maroon 5
"This Love" was released in 2002.
This confessional pop-rock staple was Maroon 5's first top 10 hit on the Billboard Hot 100 and helped launch the band into mainstream success, partially thanks to a controversial music video that was described by one critic as "porno-pop."
Indeed, "This Love" is based on a real relationship that Adam Levine ended "within days" of writing the song, painting their toxic dynamic as a near-carnal obsession.
"I was so sick of typical lyrics like 'Ooh, baby' and 'I love you' and all this vague shit," he told Rolling Stone at the time. "I thought the more explicit I got without being totally explicit was a nice approach. The little girls would enjoy them, and it would go right over my grandparents' heads. But it would hit my ex-girlfriend like a ton of bricks. It was perfect."
35. "Send My Love (To Your New Lover)" by Adele
"Send My Love (To Your New Lover)" was released in 2015.
It wouldn't be a list of breakup songs without Adele, and "Send My Love (To Your New Lover)" is the unsung hero of her catalog.
Although she's better known for melodramatic ballads like "Someone Like You" and "Hello," this nimble guitar lick and super-catchy chorus — courtesy of pop savants Max Martin and Shellback — more closely mirror the bright, cheeky panache that makes Adele so charming in real life.
34. "Ivy" by Frank Ocean
"Ivy" was released in 2016.

Visionhaus#GP/Corbis via Getty Images


"I thought that I was dreaming when you said you love me," the opening line of "Ivy," would be the most romantic lyric ever if it weren't for everything else that follows.
It's excruciating to hear Frank Ocean describe that life-changing declaration of love as "the start of nothing," and even more so to realize that now, he only gets to see this person when he actually is dreaming.
33. "Somebody That I Used to Know" by Gotye featuring Kimbra
"Somebody That I Used to Know" was released in 2011.
Getting labeled a "one-hit wonder" probably stings a lot less when the hit is this good. Gotye and Kimbra seemed to scratch a universal itch for xylophone and he-said-she-said drama that no one knew we had. 
"Somebody That I Used to Know" eventually topped the Billboard Hot 100 and won two Grammy Awards, including record of the year. 
32. "Leave (Get Out)" by JoJo
"Leave (Get Out)" was released in 2004.

Jesse Grant/WireImage


JoJo's debut single "Leave (Get Out)" made her the youngest female soloist to have a No. 1 pop song in the US, and rightly so. At just 13 years old, she sang with a strength of conviction that many adults never achieve.
"I'm not hating on the guys, but they just need to be kept in line every once in a while," she declared at the time.
31. "Burn" by Usher
"Burn" was released in 2004.
Usher's "Burn" is the quintessential R&B slow jam, which fits the subject matter perfectly. Sometimes, there's no explosive argument or torrid betrayal. There's just the slow, cruel realization that you're not in love anymore — or, as Usher puts it, "the party ain't jumpin' like it used to."
As painful as it may be, there's nothing left to do but let it burn.
30. "Don't Start Now" by Dua Lipa"
"Don't Start Now" was released in 2019.
The premise of "Don't Start Now" is brutally, delightfully straightforward: "If you don't wanna see me dancing with somebody … Don't show up."
In Dua Lipa's Studio 54 fantasy, compromise isn't even an option, and she delivers each ultimatum with the perfect balance of sweet and salty, smiling and sneering in equal measure.
28. "Supercut" by Lorde
"Supercut" was released in 2017.

Jeff Kravitz/FilmMagic


"Supercut" is the obsessive climax of "Melodrama," when Lorde cycles through all five stages of grief in less than four minutes: denial ("In my head I do everything right"), bargaining ("When you call I'll forgive and not fight"),

depression

("Because ours are the moments I play in the dark"), and especially anger, when she breaks the fourth wall with a cathartic shriek.
As the music slowly dies and Lorde's memories fade to black, she's left with the hard-won quiet of acceptance.
27. "Hannah Hunt" by Vampire Weekend
"Hannah Hunt" was released in 2013.

rune hellestad/Corbis via Getty Images


Vampire Weekend's "Hannah Hunt" tells the story of two people traveling from Providence to Phoenix, which seems to result in a romantic collapse.
The song is misleadingly simple in concept and structure — much like the road trip itself — but packed with lyrical winks and symbolic name-drops that betray the couple's tragic fate.
26. "Happier Than Ever" by Billie Eilish
"Happier Than Ever" was released in 2021.

Rich Fury/Getty Images


Billie Eilish has described "Happier Than Ever" as "the most therapeutic song I've ever written or recorded," and it's easy to see why.
With its mid-song transition from soft pop to hard rock, the hit single mirrors the epiphany of a person who's been gaslit and mistreated. As Eilish comes to terms with her own worth, she creates something akin to a musical exorcism.
25. "Habits (Stay High)" by Tove Lo
"Habits (Stay High)" was released in 2013.
Most electropop earworms come and go, but "Habits (Stay High)" stands the test of time because it speaks to the basest instincts of heartache. Its seedy confessions are devoid of any judgment or agenda.
"It's a big relief to just think 'fuck it all' for a while," Tove Lo explained when the song became a hit. "We all have to be so perfect, and absolutely no one can live up to it."
24. "Cellophane" by FKA twigs
"Cellophane" was released in 2019.
FKA twigs typically shrouds her songs with experimental production, but "Cellophane" sounds like an X-ray of her heart.
It shows off her piercing vocals, though it's mainly propelled by her no-nonsense songwriting: "Why don't I do it for you?" she asks, over and over, with aching sincerity.
23. "Title and Registration" by Death Cab for Cutie

"Title and Registration" was released in 2003.
"Title and Registration" is an ode to the relics of a relationship — reminders that lie in waiting as you search for mundane items, like gloves or insurance papers. This blunt, tactile imagery cuts to the core of post-breakup homesickness, which tends to take hold in the moments you most wish it wouldn't.
22. "Wrecking Ball" by Miley Cyrus
"Wrecking Ball" was released in 2013.
This is the song that made Miley Cyrus a legend at the tender age of 20, despite the personal drama and public ridicule she had to deal with at the time.
"Wrecking Ball" throbs with the sort of anguish and candor that demands to be taken seriously and threatens to break down every emotional wall — even those built by her loudest skeptics.
21. "So Sick" by Ne-Yo
"So Sick" was released in 2005.
Those who came of age in the era of smartphones and Spotify may not fully grasp the specifics of Ne-Yo's lyrics, which hinge upon answering machines and soppy radio stations. But the feeling of exhaustion that's central to "So Sick" — not to mention the song's sheer melodic perfection — is timeless.
20. "Drivers License" by Olivia Rodrigo
"Drivers License" was released in 2021.
Yes, "Drivers License" has cracked our top 20 just one year after its release, but don't think this claim hasn't been thoroughly tested. After about 500 spins of Olivia Rodrigo's defining hit, I can confirm that it continues to give me chills.
It may seem simple, but "I still fucking love you" lands like a sledgehammer every time.
19. "Dear John" by Taylor Swift
"Dear John" was released in 2010.

Kevin Mazur/WireImage


The only thing more satisfying than the triumphant bridge of "Dear John" is Swift describing John Mayer as "presumptuous" for assuming the song is about him. Whether it was inspired by Mayer is irrelevant.
The crown jewel of "Speak Now" is for any girl who was "too young to be messed with," yet too strong to be ruined.
18. "About Today" by The National
"About Today" was released in 2004.

Gary Wolstenholme/Redferns


"About Today" is perhaps the saddest song in The National's extensive repertoire of very sad songs.
Whether it describes pre-breakup dread or post-breakup panic, anyone who has loved someone too much — to the point of anxiety, or even terror — will feel this chorus in their bones. "How close am I to losing you?"
17. "Marvins Room" by Drake
Drake performs in 2010.

Daniel Boczarski/Redfern


Aided by his real-life ex Ericka Lee, Drake changed the face of hip-hop with "Marvins Room," a woozy masterpiece that draws its power from the very vulnerability that rappers long rejected.
This beloved "Take Care" deep cut makes the dreaded drunk dial sound like high art.
16. "Do I Wanna Know?" by Arctic Monkeys
"Do I Wanna Know?" was released in 2013.

Raphael Dias/Getty Images


This song is literally about dropping to your hands and knees for an ex ("Crawling back to you / Ever thought of calling when you've had a few? / 'Cause I always do"), and yet, "Do I Wanna Know?" is smoky, lipstick-smeared, leather-jacketed magic.
Leave it to Alex Turner to make yearning sound sexy. 
15. "For Emma" by Bon Iver
"For Emma" was released in 2008.

Edd Westmacott/Avalon/Getty Images


With all due respect to the fan-favorite "Skinny Love," Bon Iver's most beautiful and harrowing creation has always been "For Emma," the pseudo-title track of his seminal lonely-man-in-the-woods album.
The song is structured as a conversation, a memory shared by two soon-to-be exes. As a listener, you know the relationship ended "forever ago," but the speakers don't. Their love still feels urgent and there's no resolution. The final line of dialogue is one of denial: "With all your lies / You're still very lovable." 
"Emma isn't a person," Bon Iver once said. "Emma is a place that you get stuck in. Emma's a pain that you can't erase."
14. "Heartless" by Kanye West
"Heartless" was released in 2008.
Given the current popularity of both spooky-pop and melodic rap, it can be difficult to recall how fresh and formative "Heartless" felt in 2008.
As noted by The Guardian's Alex Macpherson, the song helped pioneer the use of Autotune as an artistic tool of expression: "Ironically for a device used to dehumanize the singer, it makes him sound more vulnerable, as though playing smoke and mirrors with his own emotions."
Ye may have promised "the coldest story ever told," but even that hyperbole was an undersell. Armed with a beat from No I.D. and a chorus written by Kid Cudi, he delivered an indelible blend of intensity and frailty.
13. "Green Light" by Lorde
"Green Light" was released in 2017.
"Green Light" takes place in post-heartbreak purgatory, full of strangers' bedrooms and white lies that only a longtime lover would catch. (Why would anyone pretend to love the beach? This question will always haunt me.)
Lorde says she can't move on, but longs for the nerve to "just let go," kicking up a proper tantrum in the process. There's a curious thrill that comes with screaming and seething, especially when you know that better days await.
Lorde knows the stoplight won't always be red. So she gives herself permission to pout and dance in the meantime.
12. "Thank U, Next" by Ariana Grande
"Thank U, Next" was released in 2018.
There has never been a song like "Thank U, Next," one that casually name-drops a superstar's exes — not for shade or shock value, but to celebrate radical honesty and resilience, even in the face of unimaginable loss.
Given the very public relationship drama that preceded its release, the hungry masses would've been perfectly satisfied with a saucy diss track. Instead, Ariana Grande managed to reshape gossip as gratitude and redefine the trajectory of her career.
"Thank U, Next" was immediately embraced by fans and critics alike, topping the Billboard Hot 100 for seven straight weeks. It has been hailed as "the perfect breakup anthem" (Jezebel), "a feminist rewriting of the public narrative" (The Atlantic), "an eloquent display of inner strength" (Pitchfork), and "her philosophical statement" (Rolling Stone).
11. "We Belong Together" by Mariah Carey
"We Belong Together" was released in 2005.
Mariah Carey's signature ballad "We Belong Together" is so touching and sincere, it landed on our list of the century's best breakup songs and our list of the best love songs in history.
Although we find our heroine in a classic post-breakup situation ("I didn't mean it when I said I didn't love you so / I should've held on tight, I never should've let you go"), there's a powerful undercurrent of hope and true devotion.
Plenty of breakup songs deal with regret — pleas for forgiveness and lofty claims about the existence of soulmates — but "We Belong Together" is the rare redemption arc you can't help but root for.
10. "Since U Been Gone" by Kelly Clarkson
"Since U Been Gone" was released in 2004.
The producers of "Pitch Perfect" knew exactly what they were doing when they had a montage of a capella hopefuls trying, and largely failing, to deliver this song. "Since U Been Gone" is a monument of early aughts pop-rock, blending wide appeal with impeccable execution. Kelly Clarkson makes the legendary, full-throated hook sound effortless.
"Since U Been Gone" has emerged as a blueprint for powerhouse female vocalists — newly or belatedly single — from Miley Cyrus and Katy Perry to Gayle. But no successors have come close to the euphoric release of Clarkson's "I can breathe for the first time!"
9. "Back to Black" by Amy Winehouse
"Back to Black" was released in 2006.
Too often, "Back to Black" has been reduced to a cautionary tale. Given Amy Winehouse's well-known struggles with alcohol and heroin, it's easy to get caught up in decoding its titular phrase.
But more than anything, this song's language is emotional, not literal.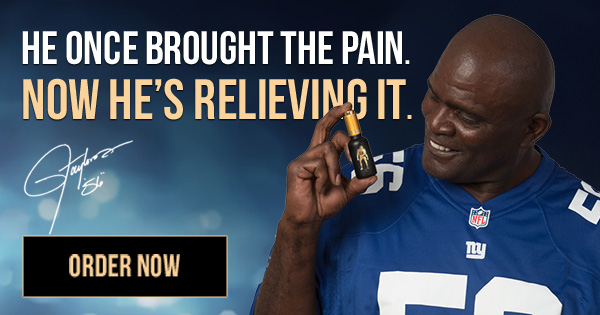 To "go back to black" after heartbreak is an experience to which nearly everyone can relate. Perhaps your "black" is drinking too much or endlessly swiping on dating apps. Maybe it's just loneliness.
Regardless of the particular coping mechanism, Winehouse captures the feeling of being haunted by love after a relationship's sudden end: "We only said goodbye with words."
8. "Rolling in the Deep" by Adele
"Rolling in the Deep" was released in 2010.
There's so much to say about "Rolling in the Deep," the song I will insist is Adele's best until the day that I die.
But naturally, the queen of gospel-pop already summed it up perfectly: "It's me saying, 'Get the fuck out of my house,'" she told Spin, "instead of me begging him to come back."
Nothing feels better than this spiritual sucker punch. There's a reason "Rolling in the Deep" became one of the biggest crossover hits of all time; it's the three-minute-and-48-second tornado that sucked us all into her world of emotional turmoil and emotional triumph.
7. "Somebody Else" by The 1975
"Somebody Else" was released in 2016.
To listen to The 1975's synth-laden masterpiece "Somebody Else" is to wrap yourself in a gossamer spun from nostalgia, misery, guilt, and some perverse sense of self-importance that feels unique to the social media era.
You'd be hard-pressed to find a better 21st-century pop lyric than, "I'm looking through you while you're looking through your phone / And then leaving with somebody else."
Ingeniously, we don't get any backstory. Who ended the relationship? Who has the right to feel betrayed? It doesn't matter, does it? If you haven't had the audacity to hope your ex will never move on, you're lying.
6. "Bad Religion" by Frank Ocean
"Bad Religion" was released in 2012.

Karl Walter/Getty Images for Coachella


"Bad Religion" is perhaps the most honest portrayal of unrequited love we have. Ocean sings of cyanide in a Styrofoam cup, strained and sore as he reaches for his falsetto. He instinctively expects rejection from the religious man who sits in the driver's seat.
Instead, he's offered a prayer.
Although Ocean describes himself as a one-man cultist, isolated by the grandeur of his pain, the power of "Bad Religion" is actually rooted in community and compassion.
"'Bad Religion' is empathy made flesh," Lindsay Zoladz wrote for Pitchfork. "It's the most arresting song he's ever sung because everybody — gay, straight or none of the above — has had a night that sounds like this. If it doesn't bring you to your knees, check your pulse." 
5. "Before He Cheats" by Carrie Underwood
"Before He Cheats" was released in 2005.
"Before He Cheats" is the gold standard for country songs. The genre is undoubtedly at its best when jilted women wield their twangy words like daggers (honorable mentions go to Nancy Sinatra's "These Boots Are Made for Walkin'" and The Chicks' "Goodbye Earl," which is a breakup song in the same way a sword is a kitchen knife).
Carrie Underwood mastered this art on her debut album, upping the stakes with a tire-slashing blade in one hand and a Louisville Slugger in the other.
Although Underwood didn't write this property-destruction fantasy, it's clearly the part she was born to play. According to songwriters Josh Kear and Chris Tompkins, the recent "American Idol" winner wanted to record "Before He Cheats" from the moment she heard the demo, and she breathes life into every line. Her disdain is palpable and persuasive; she even makes the idea of swapping a fruity cocktail for a shot of whiskey sound appealing.
4. "Cry Me a River" by Justin Timberlake
"Cry Me a River" was released in 2002.
When Greta Gerwig wrote Justin Timberlake a letter to ask if she could use "Cry Me a River" in her directorial debut "Lady Bird," she aptly described the track as "sultry and sullen and infectious — what 'Gimme Shelter' must have felt like to the kids of the late '60s."
Gerwig was 19 when "Cry Me a River" was released, just a few years younger than Timberlake was when the song was written — or, more accurately, when it came spilling out after a heated phone call with his then-girlfriend.
As producer Timbaland recounted in 2011: "I was like, 'Man, don't worry about it,' and he was like, 'I can't believe she did that to me' and he was like, 'You were my sun, you were my earth…'"
Against all odds, Timbaland makes Timberlake's angst and spite sound impossibly stylish, draping his famous falsetto with streaks of rain, layers of beatboxing, and Gregorian chants.
While that hardly sounds like a winning formula, "Cry Me a River" succeeds precisely because it's not bound by common laws of etiquette and chill. If most breakup songs are like sitcom episodes, "Cry Me a River" is the vengeance plot on a soap opera.
3. "Irreplaceable" by Beyoncé
"Irreplaceable" was released in 2006.
There are very few pop hooks more difficult to nail, yet satisfying to sing than "Irreplaceable."
Like many of Beyoncé's god-tier songs, part of what makes "Irreplaceable" so good is her vocal strength and textured delivery. Her concoction of scorn, apathy, and poise — with just a hint of vulnerability — is simply impossible to replicate. But it's also impossible to resist joining in.
This is the kind of song that enters your ears and gets absorbed into your bloodstream.
I haven't said the phrase "to the left" in a monotone voice for more than 15 years, and that's not even the best part. "I could have another you in a minute / Matter of fact, he'll be here in a minute" is the lyrical and emotional equivalent of slapping your cheating boyfriend across the face.
2. "All Too Well (10 Minute Version)" by Taylor Swift
"All Too Well" was originally released in 2012 and rereleased in 2021.

Will Heath/NBCU Photo Bank via Getty Images


"All Too Well" has long been considered the centerpiece of Swift's career, which says a lot for a catalog that's stuffed with bite-sized sagas of love and loss, so rich and earnest they make your teeth hurt.
In 2021, Swift cemented the song's legacy by releasing the fabled 10-minute version, which landed atop Insider's list of the year's best songs, as well as Variety's. It was ranked No. 2 by Rolling Stone and No. 3 by Time.
The extra length provides more context and encourages total immersion. As she unravels her memories with painstaking precision, Swift insists ever more forcefully upon the power of her own perspective — "I was there, I remember it all too well" — in the face of her ex's manipulations. She takes up space in spite of his power over her.
Yet in the end, Swift can't resist begging him for reassurance that she wasn't hallucinating their connection, that she wasn't the only one maimed.
It's empowering. It's devastating. It feels like fresh heartbreak every single time.
1. "Dancing on My Own" by Robyn
"Dancing on My Own" was released in 2010.
"Dancing on My Own" is the holy grail of breakup songs. It's equal parts grief and triumph, delivering a kaleidoscopic inventory of emotion in a four-minute and 46-second package.
"Everyone knows that feeling," songwriter Sophia Somajo told NME, who has worked with Robyn as well as pop stars like Britney Spears and Christina Aguilera. "It's not trying to be poetic. That really is craftsmanship. That's not random. Music isn't only intellectual — it's also instinctive. 'I keep dancing on my own.' Perfection is often in simplicity. It's just real."
Indeed, Robyn's crying-on-the-dance-floor catharsis changed the landscape of pop music forever. Her inflamed phantom heart can be felt pulsing in some of our most beloved sad-girl bops, from megahits like "Chandelier," "We Found Love," and "Rain on Me" to cult classics like "How to Be a Heartbreaker," "Nobody," and "Supalonely."
Listen to Insider's complete ranking on Spotify.