If you love all things '90s, you can't miss these 25 decade-defining movies.
To a generation of people, the 1990s has been defined through the internet via quizzes, memes, and the occasional old school film that hits the Top 10 on Netflix on any given week.

Warner Bros.

However, some of us lived through the 1990s, and we fondly recall the films from the decade that effortlessly shaped pop culture into becoming what it is today. With this in mind, I've ranked the 25 most essential films of the '90s, each of which helped mold our fashion, tastes, and even social interactions in a major way.
25.
The Crow

Miramax / Courtesy Everett Collection

Coinciding with the meteoric rise of Nine Inch Nails as well as the tragic death of Kurt Cobain, The Crow helped provide the foundation for a rather dour, post-grunge era of the '90s, offering a high-concept comic book adaptation with the grime and violence often unseen in the genre and an undertone of tragedy further punctuated by a powerful final performance from Brandon Lee, who died while filming the movie in a shocking on-set accident.
24.
Dazed and Confused

Gramercy Pictures / Courtesy Everett Collection

Richard Linklater's beloved stoner comedy not only serves as a testament to a generation that had been otherwise misrepresented in pop culture in previous years, but introduced the world to a litany of charismatic young stars who would find plenty of success in the years that followed, including Matthew McConaughey, Ben Affleck, Milla Jovovich, Parker Posey, Adam Goldberg, Joey Lauren Adams, and Rory Cochrane, to name only a few.
23.
The Silence of the Lambs

Orion Pictures Corp / Courtesy Everett Collection

"Hello, Clarice." With these two words, pop culture changed forever, effectively putting the stake in the heart of the colorful and imaginative horror films of the '80s for a more reality-based genre. Combined with the country's growing fascination with true crime culture, The Silence of the Lambs cemented its place in history as the only horror film to win Best Picture at the Academy Awards while nabbing statues for stars Anthony Hopkins and Jodie Foster as well as director Jonathan Demme.
22.
The Shawshank Redemption

Columbia Pictures / Courtesy Everett Collection

Though The Shawshank Redemption did not set the box office on fire upon its initial release, this fantastic drama was a staple of two of the '90s biggest media industries: video rentals, in which the film quickly became one of the top rented titles of 1995, and cable programming, as the film became a staple of TNT for many years in the late '90s. The film's lasting power and cultural significance has since been recognized with its selection in the US Library of Congress' National Film Registry.
21.
Pretty Woman

Buena Vista Pictures / Courtesy Everett Collection

Pretty Woman may not be the most ever-present film of the 1990s, but there's no denying that the film was responsible for the skyrocketing stardom of Julia Roberts, who became a household name after the film's monumental box office success and headlined a string of incredibly popular romantic comedies throughout the decade.
20.
Saving Private Ryan

DreamWorks/ Courtesy: Everett Collection

Steven Spielberg had an amazing decade in the 1990s; while he may have dominated pop culture with a film you'll see later on this list, the back half of the decade was completely enamored with his riveting World War II film Saving Private Ryan, a film with heartbreaking drama and nail-biting action that also served as the director's seal of approval for Good Will Hunting star Matt Damon (in addition to introducing the world to an up-and-coming actor named Vin Diesel).
19.
The Sixth Sense

Buena Vista Pictures / Courtesy Everett Collection

The film that redefined the twist ending, The Sixth Sense was another rare horror film that became a critical and commercial darling, dominating conversations around the globe and instantly turning newcomer Haley Joel Osment and director M. Night Shyamalan into the most in-demand talents in Hollywood.
18.
Goodfellas

Warner Bros / Courtesy Everett Collection

Few pictures remain as esteemed in film history as Goodfellas, a movie that is not only arguably the highest point of Martin Scorsese's career but essentially changed the blueprint for the crime genre, raised the bar for every gangster film that has been made in the years since, and turned Joe Pesci (who previously collaborated with Scorsese a decade earlier in Raging Bull) into a pop culture sensation.
17.
The Nightmare Before Christmas

Buena Vista Pictures / Courtesy Everett Collection

The '90s held many peaks and valleys for Tim Burton, but perhaps, none of the films he produced during this time have had the impact of The Nightmare Before Christmas. Breaking ground as a mainstream success for a fully stop-motion animated film, The Nightmare Before Christmas flourished in theaters and on home video before exploding into a full-on cultural powerhouse that still garners incredible merchandise sales to this day.
16.
Twister

Warner Brothers / Courtesy Everett Collection

For a number of years in the 1990s, it seemed like Twister was everywhere, from billboard ads parodying the flying cow from the film to book shelves adorning freshly-published nonfiction documents of natural disasters. With fans gushing over the special effects, the fascinating Twister evolved from a spectacular studio blockbuster to a zeitgeist-seizing mega-hit that even received its own now-defunct theme park attraction.
15.
Mrs. Doubtfire

20th Century Fox Film Corp. / Courtesy Everett Collection

Robin Williams was, arguably, the biggest comedic actor of the 1990s, with films like Aladdin, Jumanji, The Birdcage, and Hook winning over audiences in droves. But his 1990s hot streak was anchored by his Golden Globe-winning role in Mrs. Doubtfire, the rare comedy blockbuster that made more than $440 million in 1993 (a tally closer to $863 million adjusted for inflation) and is often considered the definitive comedy of the actor's oeuvre.  
14.
Clueless

Paramount / Courtesy Everett Collection

A seminal teen movie that continues to influence various fashion and media to this day, Clueless helped propel Alicia Silverstone into becoming the "It Girl" of the '90s and bled into all walks of life throughout the '90s, especially when it came to redefining the lingo and vernacular of youth culture turning toward brighter and flashier art after grunge fell out of style.
13.

Forrest Gump

Paramount / Courtesy Everett Collection

A massive commercial and critical success that is still quoted and referenced in 2022, Forrest Gump was nothing short of a cultural monolith throughout the '90s, a sentimental slice of Americana with innovative visual effects that simply couldn't be avoided, regardless of your walk of life.
12.
The Lion King

Walt Disney Co. / Courtesy Everett Collection

The crown jewel of Disney's animation renaissance throughout the 1990s, The Lion King could be argued to be the animated film of the decade as well as possibly the musical soundtrack of the decade, with an ongoing popularity that extended to its incredibly successful remake and longstanding Broadway adaptation.
11.
Terminator 2: Judgment Day

TriStar Pictures / Courtesy Everett Collection

For those who were not alive to experience it, it's hard to overstate just how absolutely popular Terminator 2 was in the 1990s. From the surging radio play for George Thorogood's "Bad to the Bone" to the jaw-dropping visual effects to Arnold Schwarzenegger's career-defining performance as the heroic Terminator, Judgment Day felt impossibly huge for the era, especially for an R-rated property, and is frequently debated as the best sequel of all time. 
10.
Scream

Dimension Films / Courtesy Everett Collection

By the time 1996 rolled around, most critics had assumed that the slasher film was dead and buried, but Wes Craven proved them wrong in a big way with his meta-slasher Scream, which not only rejuvenated his career but the genre as a whole, paving the way for myriad imitators and even big screen parodies in subsequent years. Scream eventually evolved into a cultural institution with horror fans, who showed up in droves for the fifth film in its franchise at the beginning of 2022.
9.
Fight Club

20th Century Fox Film Corp. / Everett Collection

Chuck Palahniuk captured a generation's angst, morbid curiosity, and disillusion with his book, Fight Club, so it's no surprise that the film polarized audiences and critics alike upon its initial theatrical release. Often considered one of the more controversial mainstream films of the 1990s, the film's inspired visuals, sardonic humor, and twist ending helped turn what could have been perceived as transgressive, testosterone-laden storytelling into something more subversive and brilliant. In any case, the fact that Fight Club posters adorned the dorm rooms of frat boys and film snobs alike should serve as evidence of its cult status.
8.
Jurassic Park

Universal Studios / Courtesy Everett Collection

Jurassic Park is nothing short of unprecedented in the film space, as ILM's CGI and Stan Winston's animatronic work stole the breath out of audiences across the globe. Holding the record of the highest-grossing film of all-time for a number of years, Jurassic Park has since become an institution of the industry, with its next sequel, Jurassic World Dominion, looking to bring the property into its fourth decade.
7.
Clerks

Miramax / Courtesy Everett Collection

While Jurassic Park proved that blockbusters could resurrect extinct species for our viewing pleasure, Clerks proved to audiences that normal people just talking about sex, work, and popular culture could be just as meaningful on the big screen with only a fraction of a Hollywood budget. Kevin Smith's classic comedy exploded beyond the confines of independent films at the time, and more importantly, proved to an entire generation that picking up a camera and making their own damn movie was a possibility.
6.
Men in Black

Columbia Pictures / Courtesy Everett Collection

Men in Black not only rewrote the book for modern summer tentpoles, especially when it comes to action-comedy hybrids, but essentially supplanted Ghostbusters as the go-to sci-fi reference point in pop culture, with Men in Black becoming so instantly recognizable that the brand of Ray-Ban sunglasses  from the film tripled in sales after the film's release.
5.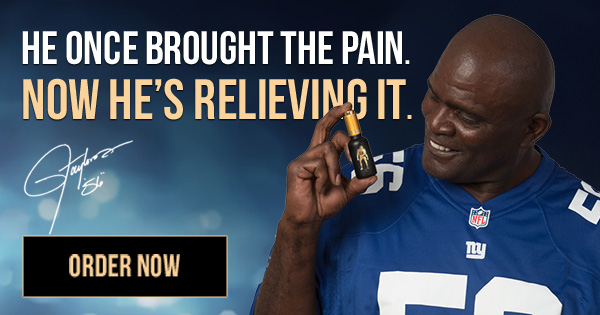 Friday

New Line Cinema / Courtesy Everett Collection

In the 1990s, African American stories in the cineplex were often devastating stories about trauma and grief in urban neighborhoods, such as Boyz n the Hood, Set It Off, Menace II Society, and Dead Presidents. However, Friday broke barriers and defied typical Hollywood thinking by presenting a stoner comedy for African American audiences, who showed up to usher the film to financial success and cultural vitality.  
4.
Pulp Fiction

Miramax / Courtesy Everett Collection

Is there any filmmaker that was more influential for cinema as a whole in the 1990s than Quentin Tarantino? Pulp Fiction transcended the limitations of film by adding an entirely new flair to pop culture, lacing nostalgia with the unique stylings of foreign cinema unfamiliar to most audiences in addition to quick-witted dialogue that damn near reshaped the entire crime film genre permanently.
3.
Titanic

20th Century Fox Film Corp. / Courtesy: Everett Collection.

A cinematic behemoth that made more than $1.8 billion at the box office and won 11 Academy Awards, including Best Picture, Titanic feels synonymous with the 1990s in every way, from establishing Leonardo DiCaprio as a Hollywood heartthrob to launching Celine Dion's career into the stratosphere with "My Heart Will Go On." Ultimately, Titanic will very likely go down in history as the definitive love story of the 1990s.
2.
The Matrix

Warner Bros / Courtesy Everett Collection

With the power of the internet still fairly unknown and intimidating in the late 1990s, The Matrix succeeded with audiences because it felt so futuristic and unique, from its production design to its cyberpunk story to its novel camerawork. Beyond its ever-present cultural significance at the time, The Matrix has been referenced by academics, politicians, and even philosophers over the past 23 years.
1.
Speed

20th Century Fox Film Corp. / Courtesy Everett Collection

No film better encapsulates the 1990s than Speed, Jan de Bont's explosive, high-concept action movie about a bus that is rigged with a bomb set to go off should the vehicle go below 50 miles per hour. In addition to solidifying the star power of leads Keanu Reeves and Sandra Bullock, Speed became a genre unto itself, with many films thereafter being greenlit as "Speed on a…" Hell, even with its admittedly absurd central conceit, the world collectively shut off its brain to embrace this escapist form of popcorn action filmmaking, as it's the rare film to receive an "A" Cinemascore from audiences and a four-star rating from film critic legend Roger Ebert.
TV and Movies
Get all the best moments in pop culture & entertainment delivered to your inbox.