For our annual Rock 'n' Roll Poll, we once again asked a select group of Nashville's finest rockers, rollers, rappers, bookers and more to share their take on local music.
Allison Russell at Third Man Records, 11/11/2021

Photo: Angelina Castillo

What local artist/band ruled Nashville in 2021?
Allison Russell —Tristen, Ellen Angelico, Tim Easton, Marquis Munson, Larissa Maestro, Tyler Glaser, Jerry Pentecost, Samantha Zaruba
Styrofoam Winos —Cam Sarrett, Megan Loveless, Loney John Hutchins, Mike Mannix, Kyle Hamlett, Asher Horton, Ryan "Domo" Donoho, Josh Halper
Joy Oladokun. She remains disarmingly humble and herself on her astronomic rise, and you love to see it. —Celia Gregory
Joy Oladokun —Wes Davenport, Ellen Angelico, Chris Martignago
Tristen —Dillon Watson, Asher Horton, Caroline Bowman
Adia Victoria —Kyle Hamlett, Jessica Breanne
Daisha McBride —Gee Slab, Caroline Bowman
Namir Blade —Virghost, Taylor Cole
Nordista Freeze —Tyler Walker, Taylor Cole
Tayls —Caroline Bowman, Samantha Zaruba
Snooper — punk without the corny machismo and a genuinely fun band with killer songs. —Ben Swank
Emma Lambiase (bass boss for Jake Wesley Rogers, Oginalii, Amythyst Kiah), The Criticals —Samantha Zaruba
Yautja —Cam Sarrett
Brassville —Eric Holt
Black City, Funky Tenn. —Justin Causey-Bullock
Becca Mancari, Jamie Wyatt, Aaron Lee Tasjan, Bully, Briston Maroney, Samia 
—Michael Combs
Jive Talk, Volk —Mike Grimes
The Shindellas are EXACTLY what we needed this year! —Chris Cobb
Oginalii, Red Feather —Todd Sherwood
Tim Carroll brought back his Rock 'n' Roll Happy Hour at The 5 Spot. A singular reason to visit Music City. —Mary Sack
Cristina Spinei —Chet Weise

Every year I find this question harder to answer. Negro Justice and Gee Slab absolutely crushed it with Resplendent. Houston Kendrick created a stone-cold classic with Small Infinity. Nashville Ambient Ensemble is still in heavy rotation — and there are so many more worth mentioning. —Michael Eades
Every single band and artist who wrote, recorded or performed live in the face of the ongoing pandemic. —Rodrigo Avendano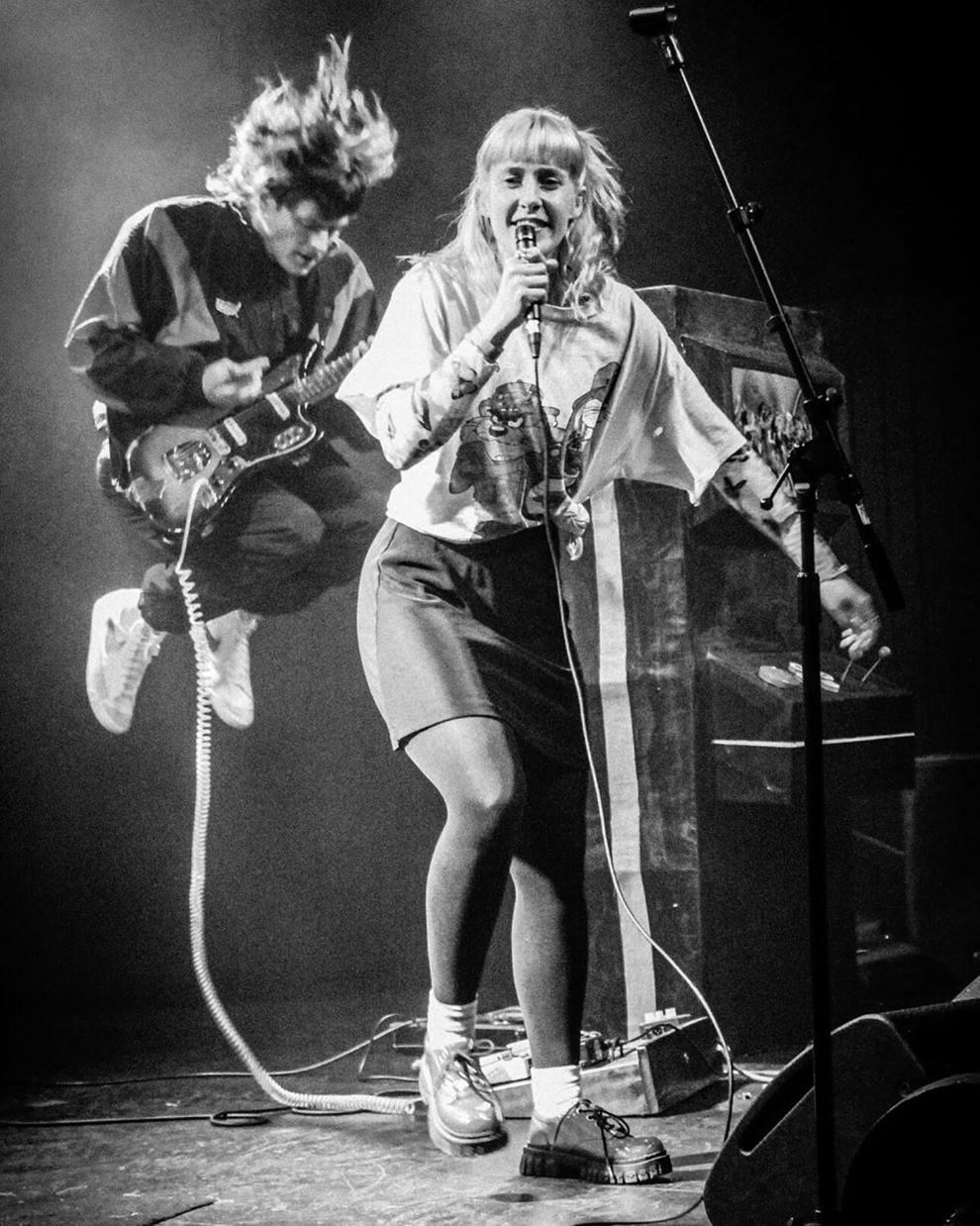 Snooper
What local artist/band is going to rule in 2022?
If there's any justice in the world, Snooper will take it all. Their Devo-on-45 RPM jams are just TOO GOOD to stay under the radar. Fingers crossed they're ramping up to something big. —Mike Shepherd
Snooper —Eve Maret, Asher Horton
Erin Rae —Dillon Watson, Josh Halper, Doug Hall, Tristen, Asher Horton, Tyler Glaser
Daisha McBride —Tristen, Celia Gregory, Chris Cobb
Tim Gent —Eric Holt, Chris Martignago, Chris Cobb
Kyshona —Jerry Pentecost, Jessica Breanne
Caroline Spence —Tyler Glaser, Jessica Breanne
Tayls —Samantha Zaruba, Chris Cobb
Abby Johnson —Caroline Bowman, Ryan "Domo" Donoho
Rich Ruth —Tyler Glaser, Luke Schneider
Hans Condor —Ryan Sweeney, Chet Weise
Teddy and the Rough Riders are sitting on two great new records. —Loney John Hutchins
Julia Cannon — beautiful music plus she's hilarious; Caroline Culver — she'll make you cry and you'll be happy about it. 
—Samantha Zaruba
Midwxst. He's attending Belmont, putting out an eclectic range of hyperpop sounds and starting to sell out club shows across the country. —Wes Davenport
Rumor has it the Six One Tribe collective has an absolute treasure trove of material for next year. —Michael Eades
Brassville, Bryant Taylorr, A.B. Eastwood, Petty —Eric Holt
Namir Blade —Gee Slab
Brandy Zdan —Ellen Angelico
Molly Tuttle —Jerry Pentecost
Gayle —Liz Meade
TheyNeedWeez —Virghost
Brainweight —Tyler Walker
Ri¢hie, BYRD —Todd Sherwood
Girlhouse —Jared Corder
The Kentucky Gentlemen —Ale Delgado
I said it last year and I will say it again: all the queer musicians we have in Nashville! —Michael Combs
Could be The Criticals, who sold out Beast first time through. Could be Sierra Ferrell. —Mike Grimes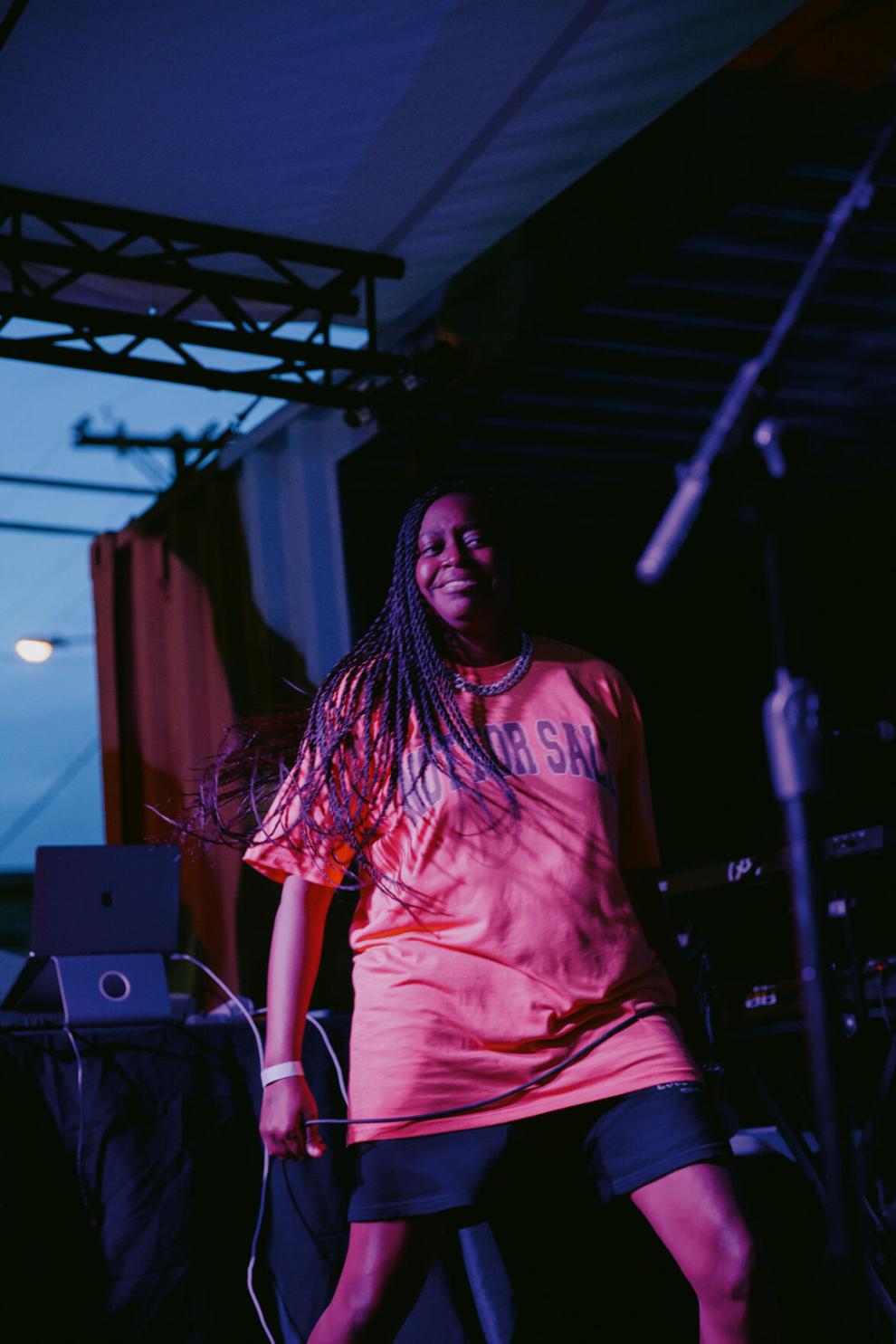 Daisha McBride at Out/Back at Exit/In, 6/30/2021
What's your favorite discovery this year?
SistaStrings, new arrivals from Milwaukee. They're going to kick all of our asses. Also, Daisha McBride came on my radar this year, and OMG she is powerful. 
—Larissa Maestro
Total Wife —Loney John Hutchins, Caroline Bowman, Patrick Orr, Todd Sherwood
Nashville's emerging noisy shoegaze scene courtesy of Tape Deck Mountain, Total Wife, Your Gaze, Rig B and Kentucky Derby Con Man in particular. —Michael Eades
Loney Hutchins —Jessica Breanne, Caroline Bowman
Jo Schornikow —Ariel Bui, Tim Easton
The BLVCK Wizzle Experience —Gee Slab
No Milk —Eve Maret
$avvy —Justin Causey-Bullock
Namir Blade —Eric Holt
DIY venue/art gallery Sometimes —Tyler Walker
Full Mood —Jordan Victoria
Greasy Neale at Wilburn Street Tavern on Tuesday nights —Josh Halper
Liza Anne (I admit I was sleepin' on her before Bad Vacation, but never again!), Girlhouse, Terry Presume and Houston Kendrick — and that's just the locals. 
—Celia Gregory
The rehearsal hall at the Nashville Musicians Union, which is free to union members. Join Local 257, musicians! 
—Ellen Angelico
T Lynn the Undergoddess —Virghost
Rockabye Baby!, Monday Night Jazz 
—Jerry Pentecost
The joy of owning three donkeys. —Jared Corder
There are at least three parents at my daughter's school that operate DIY/indie record labels. —Mike Mannix
Ryan Scott Mattingly, who leads experimental ensemble In Place and makes many a musical situation feel more like itself; Adia Victoria's Call and Response podcast —Kyle Hamlett
The mom of the little girl I used to babysit made the most beautiful album ever. (That's Allison Russell.) —Samantha Zaruba
What's helped you the most in coping with the ongoing pandemic?
Working on music and having real conversations with people in real life. 
—Jordan Victoria
Band practice twice a week, therapy, starting medication, going outside. 
—Maddy Madeira
Antidepressants and weed. —Ben Swank
The vaccine has allowed me to feel safer being with loved ones, recording music, going out and teaching in person again. —Ariel Bui
MVAN, the moral support of our local music community and the Save Our Stages money we received. —Mike Grimes
WXNA DJs showing up each day, trying to bring a little joy through the airwaves. 
—Jessica Breanne
Building WNXP and connecting with creatives. And my staffy-border-collie-husky mix Ruby, a singer in her own right. —Celia Gregory
Recording music and lots of therapy.
 —Virghost
Practicing and exploring new instruments; moving to Greenbrier. —Luke Schneider
Going on as many hikes as possible with my family and checking out a ton of new releases and reissues. —Ryan Sweeney
Watching every Judas Priest concert available on YouTube. —Chet Weise
I always look forward to Bandcamp Friday and posting about the deluge of discoveries. —Michael Eades
Wednesday songwriter night at Springwater. —Patrick Orr, Kyle Hamlett
Painting naked people. —Samantha Zaruba
Scouting and booking 25 diverse artists on the summer Shakespeare Festival pre-show concert series. This town has so many layers. —Mary Sack
Christina Norwood's piano playing. —Dillon Watson
Will Powers' 1983 self-help/disco record Dancing for Mental Health. —Ale Delgado
Going through the music archives and revisiting/organizing the past in a healthy way, while also taking on entirely new endeavors. —Brian Siskind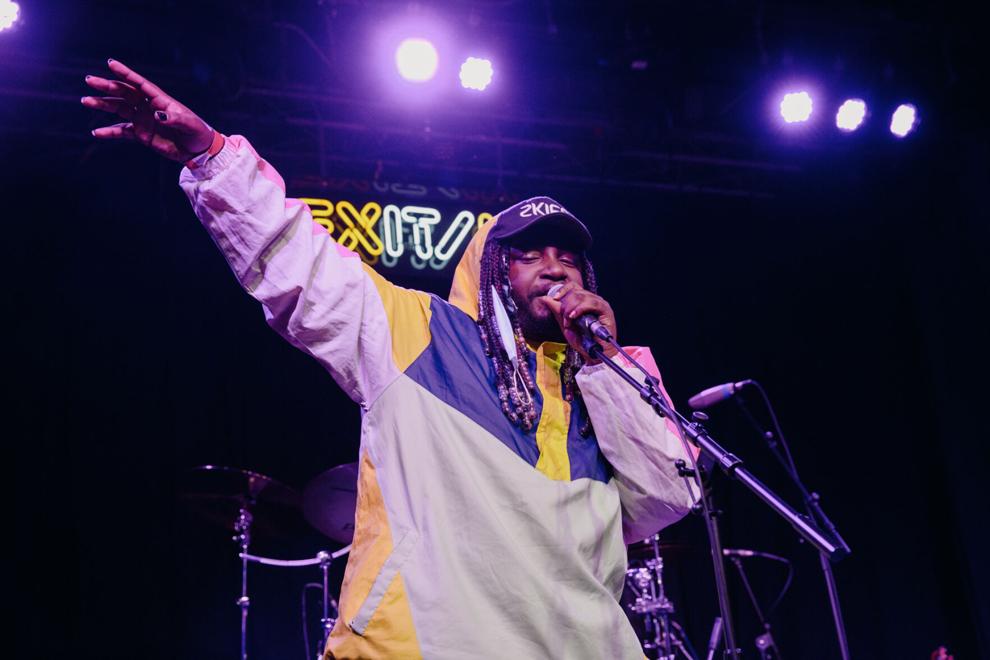 Namir Blade at Exit/In, 12/1/2021

Photo: Lance Conzett

One thing you hope doesn't come back once the pandemic ends?
Another pandemic. —Todd Sherwood, Mike Shepherd, Virghost, Josh Halper, Eric Holt
School shootings —Gee Slab
Romanticizing being overworked. Self-care is important! —Caroline Bowman
Working a shitty job for less than a living wage! —Tristen
Working in an office setting when we're all just as productive at home. —Liz Meade
Hard pants —Tyler Walker
Zoom meetings —Marquis Munson, Patrick Orr
The common cold. I'm all about masks. I haven't been sick in ages. —Ellen Angelico
Shaking hands —Rodrigo Avendano, Eric Holt
Bullshit —Michael Combs
My writer's block. —Maddy Madeira
Festivals having to cancel due to weather. —Jared Corder
We must save our independent venues before all we have are big venues and very expensive beer. —Doug Hall
Developers buying buildings, raising the rent, then "transforming" the spaces to make their own more-Instagrammable versions. —Wes Davenport
I'm really hoping we can put an end to shows that go beyond midnight and have more than three bands on the bill. —Mike Mannix
Matinee shows. It would be nice to be able to set up and soundcheck like a professional for an evening show that will draw well and do great bar sales, instead of being forced to navigate around a softly attended early show and settle for a frantic, last-minute line check. —Luke Schneider
The same damn $5 club cover that has been in place since the 1970s. —Mary Sack
Our arts and music scenes have been so supportive and collaborative these past couple of years, creating space for vulnerability, experiments, failures and successes. I'd like to keep that going. —Ben Swank
Who deserves more coverage than they got in 2021?
Petty —Gee Slab, Eric Holt
Tristen —Celia Gregory, Tyler Glaser
Crave On —Dillon Watson, Kyle Hamlett
In Place —Eve Maret, Kyle Hamlett
Volunteer Department —Asher Horton, Jordan Victoria
Georgia English's new record Pain and Power has an illustrated book, and it's just such a beautiful and complete piece of art. —Ellen Angelico
The Springwater. It's real-ass Nashville, full stop. —Loney John Hutchins
Online shop Byrd Finds. Nick has such a creative and positive approach to connecting musicians to unique and affordable gear. —Rodrigo Avendano
Every BIPOC, LGBTQ+, femme and NB person who made music in 2021 — especially in Nashville. —Larissa Maestro
DJ AfroSheen —Justin Causey-Bullock
Darrin Bradbury —Tim Easton
My Wall —Ryan Sweeney
Thomas Luminoso —Patrick Orr
Maxwell Wheeler's thoughtfully booked shows at the Villager and elsewhere. —Kyle Hamlett
Connor Cummins. He's an international punk hero. —Ben Swank
Taco Mouth. Best little rock 'n' roll band in town! —Chris Cobb
Pretty much any artist that is not a 1-percenter pop star. —Luke Schneider
Bantug's 12 Songs About Loneliness. —Wes Davenport
Joe McMahan is one of the most authentic and talented guitarists/producers in Nashville. —Brian Siskind
Po'Boys & Poets Nashville —Virghost
BadCulture —Jared Corder
Love Montage, Lawndry —Caroline Bowman
Jefferson Street Sound Museum —Ariel Bui
Ohphelia; Yanira Vissepo's art —Cam Sarrett
A.B. Eastwood, Brigetta —Chris Martignago
Brennan Wedl —Ryan "Domo" Donoho

Houston Kendrick, Alex Rahal —Liz Meade
Bobby Peppermint —Tyler Walker
There's a ton of albums that flew under the radar, from Les Ailes, Lawndry, Future Crib, FU Stan and BeHoward, Anchor Thieves, St. Slug, Zwil AR, Thad Kopec and more. —Michael Eades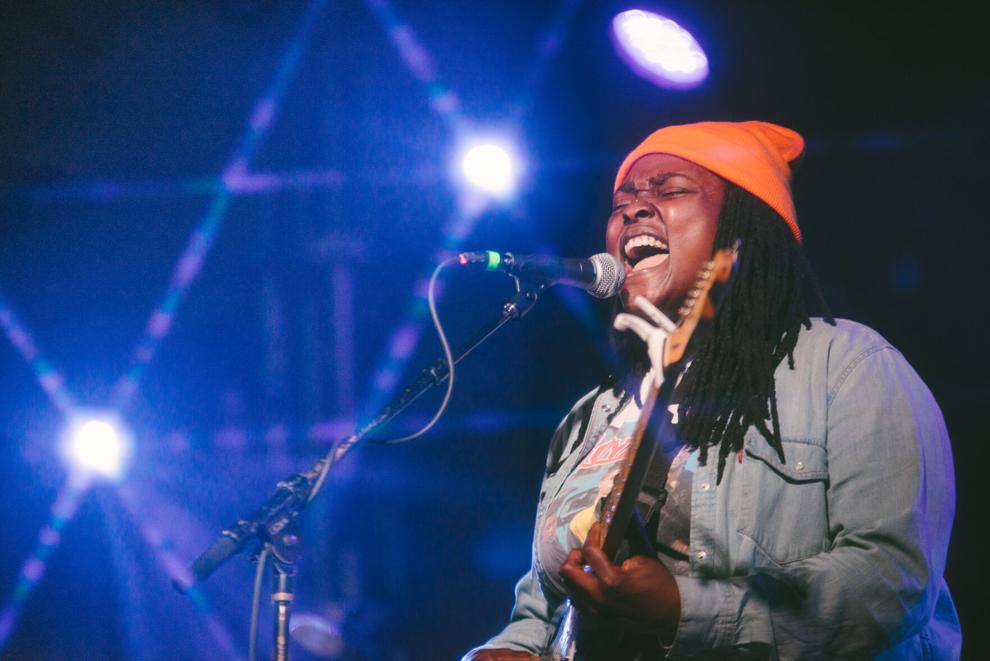 Joy Oladokun at 3rd and Lindsley, 6/20/2021

Photo: Angelina Castillo
What's the best music story of the year?
The independent music community, ecosystem and working-class creative people — when at their most vulnerable ever — showed how much love and support they have for each other and truly saved their entire industry. —Chris Cobb
The return of in-person shows! —Eve Maret, Caroline Bowman, Luke Schneider, Maddy Madeira
The reopening of The Basement East. —Jerry Pentecost
Fisk Jubilee Singers celebrating 150 years. —Eric Holt
Charles and Roger reuniting to resurrect Hans Condor. —Ryan Sweeney
The National Museum of African American Music opening in Nashville. —Marquis Munson
The swan song of Queens of Noise. What a triumphant arc for a band of high schoolers! —Ellen Angelico
Local venues reopening and requiring proof of vax or negative test result. Boycotts of the venues by those who didn't agree with the policy made the clubs even safer. —Chet Weise
Jake Wesley Rogers blowing up. It's so good to see local talent win big. —Liz Meade
Allison Russell and Yola sharing lockdown in Madison and then releasing two of the most triumphant, liberating albums of 2021. We at WNXP took note and so, now, has The Recording Academy. —Celia Gregory
Black artists getting more attention, en masse, in country/Americana rather than isolated breakthroughs. —Loney John Hutchins
Nashville's hip-hop scene just keeps giving. —Wes Davenport
Jimmy Matt Rowland and Micah Hulscher becoming the Nashville Sounds' organists. —Tyler Glaser
Allison Russell curating the most diverse headlining set in Newport Folk Festival's history; Kyshona Armstrong getting 501(c)(3) status for her new nonprofit, Your Song! —Larissa Maestro
What's your favorite local record of 2021?
Allison Russell, Outside Child —Jerry Pentecost, Larissa Maestro, Tim Easton, Ellen Angelico
Styrofoam Winos, Styrofoam Winos —Kyle Hamlett, Mike Mannix, Michael Eades, Patrick Orr, Cam Sarrett
Tristen, Aquatic Flowers —Jessica Breanne, Ariel Bui, Dillon Watson, Tyler Glaser
Spencer Cullum's Coin Collection —Jessica Breanne, Tristen
Daisha McBride, Let Me Get This Off My Chest —Tristen
Trevor Nikrant, Tall Ladders —Kyle Hamlett, Asher Horton
Bantug, 12 Songs About Loneliness —Caroline Bowman, Ale Delgado
FU Stan and BeHoward, Claude & Ray 
—Virghost, Michael Eades
D'Wynter Cold, Love You Later —Virghost
Loney Hutchins [Sr.], Buried Loot —Luke Schneider, Loney John Hutchins
Madi Diaz, History of a Feeling —Jared Corder, Megan Loveless, Celia Gregory
Total Wife, Total Wife —Jordan Victoria, Maddy Madeira
Yautja, The Lurch —Maddy Madeira, Tyler Walker
Juan Solorzano and Ross McReynolds, Instrumentals —Caroline Bowman, Michael Eades
L'Orange and Namir Blade, Imaginary Everything —Marquis Munson, Virghost
Tayls, Have You Ever? I've Always 
—Samantha Zaruba, Taylor Cole
Nightingail, Strange Love —Caroline Bowman
Bled to Submission, Bury Them in the Graves They Dug for You —Maddy Madeira
Spodee Boy, Rides Again —Ben Swank
Reaux Marquez, No Roads —Justin Causey-Bullock
Aaron Lee Tasjan, Tasjan! Tasjan! Tasjan! —Doug Hall
Mike Floss, Oasis —Gee Slab
Quinn Lewis, When I Was Sad —Chris Martignago
Dreamer Boy, All the Ways We Are Together —Liz Meade
Lilly Hiatt, Lately —Jessica Breanne
Belly Full of Stars, Aura —Eve Maret
Tommy Womack, I Thought I Was Fine —Mary Sack
Katy Kirby, Cool Dry Place —Josh Halper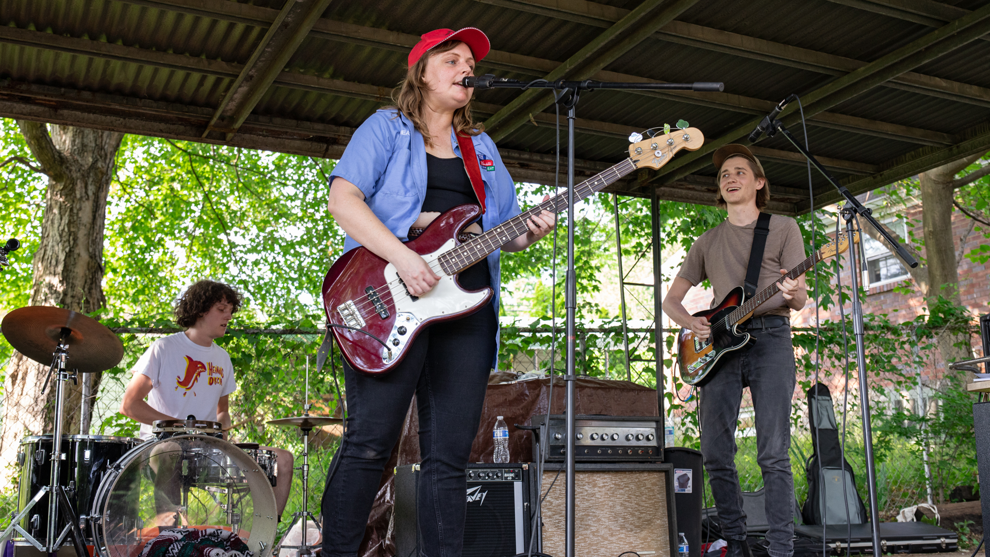 Styrofoam Winos at The Chili Factory, 5/23/2021

Photo: Brandon de la Cruz

What's your favorite local song of 2021?
Volunteer Department and Heaven Honey, "Cows of Tomorrow" —Caroline Bowman, Cam Sarrett, Josh Halper
Volunteer Department, "Robert Downey Jr." —Jordan Victoria
Safety Net, "Be With You" —Ben Swank, Megan Loveless
Tristen, "Complex" —Luke Schneider, Jared Corder
Tristen, "Wrong With You" —Tyler Glaser
Erin Rae, "Modern Woman"; Aaron Lee Tasjan, "Up All Night" —Tristen
Styrofoam Winos, "Stuck in a Museum" 
—Caroline Bowman, Michael Eades
Styrofoam Winos, "Skyline Top Removal" —Loney John Hutchins
Styrofoam Winos, "Once"; Trevor Nikrant, "Tall Ladders" —Kyle Hamlett
The Ragcoats, "I Need Your Love" —Caroline Bowman
Jasmin Kaset, "Have You Met Me Yet?" 
—Patrick Orr, Michael Eades
"All of the Women" by Allison Russell. I've been playing in her band for the past year and have literally cried onstage several times while performing this song with her. —Larissa Maestro
Keb' Mo', "The Medicine Man" —Jerry Pentecost
Bryant Taylorr, "Fan" —Eric Holt
Adia Victoria feat. Stone Jack Jones, "My Oh My" —Rodrigo Avendano
Sassyopathic, "In Heaven" —Ryan "Domo" Donoho
Reaux Marquez feat. Yours Truly Jai, "On My Side" —Justin Causey-Bullock
Frau, "Pipebomb" —Tyler Walker
Spencer Cullum's Coin Collection's cover of "The Road," originally performed by the '70s U.K. folk-rock band Trees —Mike Mannix
Netherina Noble, "I Am Not Afraid" —Eve Maret
Joy Oladokun and Maren Morris, "Bigger Man" —Chris Martignago
The By Gods, "Black Wave"; Jake Wesley Rogers, "Pluto" —Taylor Cole
Teddy and the Rough Riders, "Don't Say Sorry" —Asher Horton
Yola, "Stand for Myself" —Doug Hall
Briston Maroney, "It's Still Cool If You Don't" —Marquis Munson
Bantug, "High Worry" —Celia Gregory
Best performance you saw this year?
Jake Wesley Rogers at The Basement East — truly incredible. I am now writing differently and editing my own stage performance after watching that show. —Taylor Cole
Brittany Howard at 3rd and Lindsley for Girls Write Nashville —Tristen
Portrayal of Guilt at Drkmttr —Maddy Madeira
Duet for Theremin and Lap Steel at Darkhorse Theatre —Josh Halper
Fisk Jubilee Singers during the Americana Awards —Jerry Pentecost
The Serfs —Cam Sarrett
Snooper opening for The Serfs —Ben Swank
Marshall Chapman opening up for Indigo Girls at the Ryman. She was by herself, barefoot, with a caution-tape guitar strap and she made me cry twice. —Ellen Angelico
Tristen's record release show was a bit of true magic. Being back home at The 5 Spot, seeing so many familiar faces, hearing such lovely music. —Mike Shepherd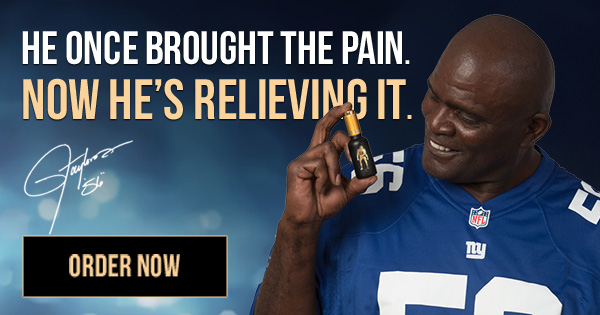 Infanta Silhouette at Electric Shed —Eve Maret
Brian Brown opening for Freddie Gibbs; Joe Kay's after-party at The Back Corner —Justin Causey-Bullock
$avvy —Gee Slab
Noga Erez at The Basement East —Chris Martignago
The Rolling Stones at Nissan Stadium —Ryan "Domo" Donoho, Tyler Glaser
Nas and the Nashville Symphony, with Tim Gent opening, at Ascend —Eric Holt, Marquis Munson
As someone who could not wait to see her phavorite touring band after two years, I found to my surprise and delight that the rowdy Idles show at Cannery Ballroom rivaled Phish's Ascend shows in energy and crowd connectedness. —Celia Gregory
PMRnB at the Capitol Minds Brunch 
—Virghost
Margo Price and Jeremy Ivey at Ghost Ranch, Georgia O'Keeffe's home in New Mexico —Ariel Bui
Locally, the debut of Super Felon; nationally, Madison Cunningham at Beast was one of the greatest performances I have ever seen. —Mike Grimes
Thankful to have Nashville Concerto Orchestra concerts back. —Dillon Watson
JEFF the Brotherhood, Kent Osborne and Snooper at Exit/In. Pure joy!!! —Ale Delgado
Respondents
Ellen Angelico: musician at large; whippersnapper, Fanny's House of Music; That's-Commissioner-Angelico-to-You, Metro Arts
Rodrigo Avendano: music enthusiast; musician
Caroline Bowman: Cold Lunch Recordings; Vinyl Tap; graphic designer; your No. 1 fan
Jessica Breanne: songwriter; musician; Belcourt staffer
Ariel Bui: activist; singer-songwriter; owner and music educator, Melodia Studio
Justin Causey-Bullock: artist manager; footwear designer; hip-hop journalist
Chris Cobb: Exit/In; Bonafide Live
Taylor Cole: musician, Tayls and Creature Comfort; talent buyer and general manager, The East Room
Michael Combs: co-owner and public relations coordinator, The Groove
Jared Corder: performer, *repeat repeat; producer, Polychrome Ranch
Wes Davenport: curator, No Country for New Nashville; founder, PØPSQUAD, culture marketing, °1824/UMG
Ale Delgado: mosh pit enthusiast; bass, Dim Salon
Ryan "Domo" Donoho: producer, performer and entertainer, Ornament
Michael Eades: curator, YK Records and We Own This Town
Tim Easton: songwriter; musician
Tyler Glaser: record store staffer; Belcourt staffer; baseball enthusiast
Celia Gregory: morning host, 91.One WNXP
Mike Grimes: co-owner, The Basement, The Basement East and Grimey's
Doug Hall: music PR consultant, Big Feat PR
Josh Halper: guitarist; songwriter; WXNA DJ
Kyle Hamlett: songwriter; musician
Eric Holt: managing partner, The Lovenoise Group
Asher Horton: musician, Rainsticks, Sun Seeker and Hot Car
Loney John Hutchins: owner-producer, Cleft Music and Appalachia Record Company
Megan Loveless: co-founder, To-Go Records and Nashville Show To-Go Menu; marketing and events, Third Man Records
Maddy Madeira: musician, Thirdface and Sallow
Larissa Maestro: composer; band member, Allison Russell and My So-Called Band
Mike Mannix: founder of the Centripetal Force record label; host of "Psych Out!" on WXNA
Eve Maret: composer, producer, synthesist
Chris Martignago: A&R, Prescription Songs; artist manager, LikeVines MGMT; founder, HELL YES! interview series
Liz Meade: music publicist; founder, Threebrand Media; curator, PØPSQUAD
Marquis Munson: production coordinator and evening host on 91.One WNXP
Patrick Orr: singer, Crave On
Jerry Pentecost: drummer, Old Crow Medicine Show; your favorite DJ!
Mary Sack: founder and artist manager, Mary Sack Management
Cam Sarrett: sales and distribution, Third Man Records; drums, Safety Net and Snooper
Luke Schneider: multi-instrumentalist; Third Man Records artist; founder, Forestdale Incense
Mike Shepherd: bass and vocals, Tower Defense; Nashville rock lifer; certified cat dad
Todd Sherwood: co-owner, The 5 Spot; father; skateboarding enthusiast
Brian Siskind: maker of new nostalgia in electronic music, documentary film, video art, drone cinematography and photography
Gee Slab: rapper; producer; founder, Believe in New Opportunity
Ben Swank: janitor, Third Man Records; drummer, Rayon City
Ryan Sweeney: most of the things at Sweet Time; pizza man; drummer
Tristen: musician; songwriter
Jordan Victoria: musician, Heaven Honey
Virghost: creator and host, Villematic Hip-Hop Showcase; artist and songwriter, Capitol Minds Entertainment
Tyler Walker: DJ, producer and Vibe Coordinator, Sessy
Dillon Watson: musician; songwriter
Chet Weise: guitar and vocals, Kings of the Fucking Sea; Third Man Books
Samantha Zaruba: Best Visual Artist in Nashville (allegedly, according to some of you); recovering label owner