If your film opens with one name and stumbles, how about re-releasing it a few months later with another? That's what Disney did in the 1990s.
As per the experts at Dictionary.com, the word 'Renaissance' is defined thus: 'the activity, spirit, or time of the great revival of art, literature, and learning in Europe beginning in the 14th century and extending to the 17th century, marking the transition from the medieval to the modern world'.
OUR BEST EVER SUBSCRIPTION OFFER!
Try three issues of Film Stories magazine – for just £1!: right here!
In 1994, it was a word that was giving Disney marketing executives no shortage of headaches. The studio had on its hands a promising military film, that on paper had much going for it. It played into the easily-sellable collection of comedies whereby a star ends up doing something they're unlikely to do in real life. In this case Danny DeVito, as a man having to teach at a local army base.  Much as the union of Arnold Schwarzenegger and DeVito had been sold as one of Hollywood's highest concept, simplest pitches ever – 'Schwarzenegger. DeVito. Twins' – here, the package-able gag was putting DeVito in the army. Comedy gold, etc.
Furthermore, there was comedy pedigree behind the camera. Director Penny Marshall was coming off the back of one of her biggest successes as director, A League Of Their Own (part of a run that followed Big and Awakenings). On top of that, Disney stumped up a surprising amount of change for the film. Notoriously frugal in the early 1990s – at least outside of animation – it found $40m in its coffers for the movie, and planned a summer 1994 release. It was one of its big tickets for the year.
Things seemed to be going to plan, too. Marshall worked with the film's writer Jim Burnstein to punch up the comedy and get him to tighten the screenplay. Filming got underway in the late summer of 1993, wrapping up in November. That gave Marshall plenty of time in the editing suite to find her film, and meanwhile the marketing team had to get to work.
The problem was that title. Going back to the idea of Twins, that film left people in no doubt whatsoever what the gag was. The title couldn't be simpler, the package more succinct. In the case of this particular project, what Disney wrestled with was just what Renaissance Man would actually mean to people. Would it, as the studio hoped, instantly hook people into the idea of a character who was redeeming himself and rising back up from a low point in his life? Or would people just look at the poster and think some variant of 'WTF'.
Well, you can guess what's coming.
Disney decided to stick it out, but as Bob Levin, the studio's then president of feature film marketing would admit to Premiere magazine, "we all shared some concern at early stages about the word renaissance".
He questioned "is it a word that is easy to read, that people are familiar with, that immediately rolls off their lips?".
Those early concerns though didn't manifest themselves in an immediate change of strategy. As Marshall herself would note in her memoir, early screenings were testing well. There was some confidence building up. As such, here's one of the posters that Disney put out, advertising the film.

The film duly went before critics, and the response was not on the kind side. Not savage, but nobody was coming out swinging for the movie. No matter. Summer blockbuster schedules, not least in the 1990s, were not shy of comedies that earned tepid reviews but still made a healthy profit. Yet those niggling doubts about the title of the film were about to hit an unexpected level of competition at the box office. The summer of 1994 had expected hits in it, including The Flintstones, True Lies and Maverick. But then Speed broke out, and became a sleeper success. Both The Lion King and Forrest Gump then turned into juggernauts, each helping themselves to over $300m at the US box office alone. Much of the competition was drowned out, Renaissance Man included.
But Disney couldn't lose the feel that its $40m comedy had more potential than its paltry box office gross has demonstrated. It didn't even cover its production costs on its cinema release, earning $24m in North America and hardly burning up the box office on its journey around the planet. Certainly the competition hadn't helped, but Disney – unusually – wondered if this was a case where it'd fumbled the promotion. More to the point, a film where it'd simply got the title wrong.
Film history isn't short of stories where a movie goes by different names in different countries. But what happened here was the decision to release the same film again in cinemas, in the same year, with a different title. The closest more recent parallel I can think of is Warner Bros meddling the name Edge Of Tomorrow and trying to turn it into Live Die Repeat for its home formats release.
Disney didn't want to risk too much on giving Renaissance Man another go, and instead settled on a smaller experiment. It'd put the film back in cinemas the other side of summer, but in just one American city. If it took off there, then it'd try a wider release again under its new moniker.
From the apparently tricky to understand Renaissance Man then, a new title was identified: By The Book. From confusing to bland. Quite why they didn't think of getting the rights to the Status Quo, er, 'classic' In The Army Now and give that a go is a mystery lost to time, but there's probably a reason why I write for websites rather than work in marketing departments.
Still, Disney pressed on, and released By The Book on 17 screens in the Seattle area to see if it could rescue Renaissance Man. But the battle was lost. The film went back into cinemas and promptly left them again, scraping a few extra dollars but nothing that really justified the effort. It also left Disney opting to stick with what it had come the video release of the movie, where DeVito's face was again sat above the words 'Renaissance' and 'Man' to little effect.
The film's recently resurfaced on Disney+, following a tepid DVD release many moons back. It's a forgettable comedy, certainly, but also, its footnote in Disney history is its place as an experiment in changing a film's fortunes. An experiment that, clearly, didn't really work. And as it sets on Disney+, there might just be a marketing guru out there somewhere, wondering if still, people really know what renaissance means…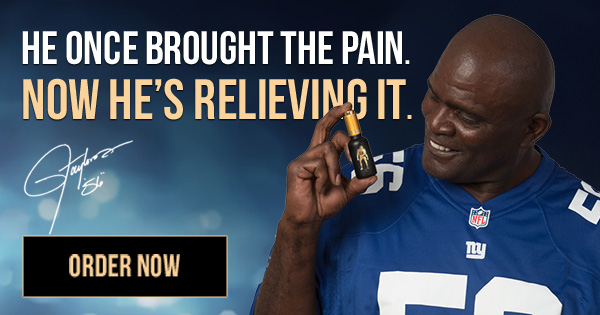 —
Thank you for visiting! If you'd like to support our attempts to make a non-clickbaity movie website:
Follow Film Stories on Twitter here, and on Facebook here.
Buy our Film Stories and Film Junior print magazines here.
Become a Patron here.
Related Posts