The Australian actress and comedian has recently made headlines for her 75 pound weight loss in 2021 and her March 13 hosting of the annual British awards ceremony, BAFTA's.
Born, Melanie Elizabeth Bownds, 42 year old Rebel Wilson is better known for her comedic timing, friendly personality and impact on Hollywood's comedy genre. She stars in the Pitch Perfect franchise, Jojo Rabbit and Bridesmaids, earning a net worth of $22 million and creating a name for herself among comedy co-stars like James Corden, Anna Kendrick and Ben Stiller.
Up next for the actress is the 2022 film Senior Year with Alicia Silverstone and This is Us' Justin Hartley.
Check out her highest grossing films to date.
12

Cats – $27 Million

The musical by Andrew Lloyd Webber was once Broadway's longest running musical with over 21 years on stage but when the show was transformed for the big screen, it was considered a box office flop with less than desirable critic reports. Despite the negative reviews, Wilson was able to work with a stellar cast of singers and actors like Judi Dench, Jennifer Hudson, James Corden and Ian McKellen, proving the length the actress has come throughout her career. She played Jennyanddots, a funny and sassy addition to the cat crew.
11

Jojo Rabbit – $33 Million

In a comedy spoof about a young German boy in the Hitler Youth, whose hero is the country's dictator, Wilson plays Fraulein Rahm, instructor at the German school. Co-stars included Scarlett Johansson, Sam Rockwell and a young Roman Griffin Davis playing Jojo. Screenwriter Taika Waititi won an Oscar for Best Adapted Screenplay and a host of nominations came for those involved.

RELATED: Rebel Wilson Shows Off Her $3 Million House Following Birthday Celebrations
10

The Hustle – $35 Million

Two con women, one played by Anne Hathaway and the other, (Wilson) team up to take down the men who have wronged them. According to Celebrity Net Worth, the Steve Martin remake followed Hathaway as a high class con artist, only targeting the best jewels, cash and advantages while Wilson is a bit less concerned about her image – creating comedic situations throughout.
9

What to Expect When You're Expecting – $41 Million

The film follows five women of interconnected couples experiencing all the surprises that come with having a baby. Wilson plays one mother-to-be, Janice alongside Cameron Diaz, Jennifer Lopez, Elizabeth Banks and a long list of A-list gentlemen navigating life during pregnancy.
8

Isn't It Romantic – $49 Million

Wilson plays a young woman disenchanted with love, finding herself trapped inside a romantic comedy. She learns to have confidence and love for herself throughout the process. The fun rom-com stars Wilson along with Liam Hemsworth, Adam Devine and Priyanka Chopra Jonas.
7

Pitch Perfect – $65 Million

Wilson plays Fat Amy in the surprise cult classic film. Beca (Anna Kendrick) is a freshman at Barden University who joins The Bellas, an all-girls singing group. Audiences loved the dance numbers as much as the female cast, uniting to win a singing competition. The actress reprised her role in Pitch Perfect 2, Pitch Perfect 3 in 2017.

6

Pitch Perfect 3 – $105 Million

Returning as her popular Fat Amy character for the third time in 2017, Wilson joins her fellow Bellas choir for one last singing competition at an overseas USO tour, facing a group that seems to have more talent than the Bellas crew.
5

Night at the Museum: Secret of the Tomb – $113 Million

According to IMDb, Wilson joins the popular franchise starring Ben Stiller, Robin Williams and Owen Wilson. The comedian plays Tilly, an over zealous security guard while Larry (Stiller) spans the globe in an effort to save the magic before it's gone forever. The Night at the Museum franchise has been widely successful, making over $500 million throughout.
4

Ghost Rider – $115 Million

In what would be considered Wilson's breakout role in the U.S., she played an unnamed girl in an alley among A-listers Nicholas Cage and Eva Mendes. Cage's lead role follows a man that sells his soul to the Devil to save his father's life, becoming a bounty hunter for sinners.
3

Ice Age 4: Continental Drift – $161 Million

Wilson joined Ice Age veterans, Ray Romano, Wanda Sykes, Jennifer Lopez and Queen Latifah in the role of Raz, a sea-faring pirate planning to send Sid (John Leguizamo) to walk the plank. The animated film is one of few Wilson lends her voice on, but the success of the family film was well worth it.
2

Bridesmaids – $169 Million

In Wilson's highest rated movie to date, according to INSIDER, she plays the maid of honor's strange roommate, Brynn. The hit film starred fellow comedy stars, Kristen Wiig, Rose Byrne, Maya Rudolph and Melissa McCarthy. Critics loved the girl power behind the film and the competition between the maid of honor and a bridesmaid.
1

Pitch Perfect 2 – $184 Million

When you hit a success, you have to give the fans what they want. Wilson returns as Fat Amy for another international competition with college friends in order to regain their status and right to perform.

READ NEXT: 10 Richest Stand-Up Comedians Of All Time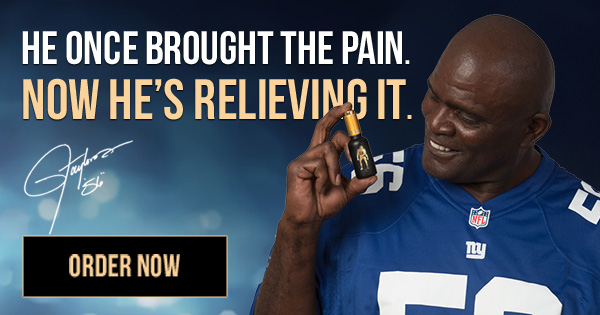 Sources: Celebrity Net Worth, IMDb, INSIDER

Next
8 Ways Howard Stern Earns And Spends His Millions