Better known as P Diddy or Puff Daddy, Sean Combs first became popular in the early 1990s when he debuted in the music industry as a record executive and producer. The star worked on his music that climbed on the Billboard charts a few years later. His fortune continued to grow, and he ventured into the world of business by launching and co-owning brands like Ciroc, DeLeon Tequila, and Aquahydrate. Diddy's businesses have become lucrative ventures that have earned him a net worth of over $900 million that continues to grow. While the rapper likes to shower his family and loved ones with presents, he does not hesitate to treat himself to a good gift.
From owning a watch that not many can afford to enjoy on vacations in his superyacht, P. Diddy has lavishly spent money and can be regarded as one of the most stylish hip-hop artists in Hollywood. Let's take a look at some of his most expensive purchases.
10

Richard Mille RM-055- $300,000

Richard Mille watches are known to be expensive and exclusive, and white Sean 'Diddy' Combs may not prefer an RM watch. He still has the RM-055 white Bubba Watson in his collection. Made in collaboration with American golfer Bubba Watson, the watch offers a combination of precision and luxury. First introduced in 2011, the timepiece has a $300,000 price tag.
9

Rolls Royce Phantom- $450,000

P Diddy has a stellar car collection, and the suavest car in his garage is a Rolls Royce Phantom that costs a whopping $450,000. Dubbed the best car globally, it is hand-built with perfect proportions and is the definitive symbol of luxury, as noted by GQ. The interior has the world's finest leather with handcrafted wood veneers.

RELATED: A Class Apart: 12 Celebrities That Own The Most Expensive Rolls Royces
8

Maybach 57 S- $420,000

The stretched S-Class, owned by P Diddy, is one of the most luxurious cars designed by the automaker. It is equipped with a powerful V12 engine that generates 621 HP and 664 lb-ft of torque. The interior has ambient lighting and a 12.8 OLED touchscreen alongside a 12.3-inch instrument panel for smoother navigation.
7

Jewelry Collection- $4 million

Rappers are famously known to have many jewelry sets, but P Diddy takes his collection to the next level. One of his most notable jewelry pieces is a $500,000 chain necklace encrusted with diamonds. As mentioned by People, at the 2022 Oscars, he was invited to introduce the director and actors of The Godfather. He came to the ceremony wearing a custom 30-carat diamond ring designed by Lorraine Schwartz.
6

Kerry James Marshall 'Past Times' Painting – $21.1 million

Kerry James Marshall, known for his paintings of black figures, has created extraordinary artworks over the years. In 2018, one of his paintings titled Past Times was purchased by Diddy for a whopping $21.1 million. The large-scale canvas showed a black family enjoying a picnic at a park in Chicago.
5

New York Condo Units- $29 million

Sean Combs made a big purchase in the late 1990s and bought an entire building on Park Avenue for a price of $12 million. Each unit on the building featured four bedrooms and five bathrooms with a private elevator that traveled to each floor. The units had expansive closets and common areas that were designed to perfection. He sold the building in 2004 for $14 million and was recently valued at $29 million, as reported by Forbes.

4

Star Island Compound- $35 million

After buying a property in 2003 on Star Island, P Diddy expanded his area by purchasing the house next door for an astonishing $35 million. The property belonged to Emilio and Gloria Estefan, who had purchased it for $1.8 million in 1993. The home has six bedrooms, ten bathrooms, and a waterfront view that overlooks the Miami skyline.
3

Beverly Hills Mansion- $40 million

P Diddy purchased a gorgeous Beverly Hills mansion in 2008 before selling it off in 2013. The five-bedroom, six-bathroom house had a scenic waterfall at the entrance and was equipped with Crestron technology inside. The home had two wet bars, a Master Suite, a grand piano, and a private backyard with a heated pool.
2

Gulfstream G550 Private Jet- $60 million

Known as Air Combs, Sean 'Diddy' Combs utilizes his private jet to travel the world with his family and friends. His jet is a Gulfstream G550 model custom painted in an all-black shade. Its long-range capability and efficiency are regarded as a category-defining large-cabin private jet. It is equipped with Rolls Royce BR700 engines and carries 14 passengers.
1

Maraya Yacht- $65 million

It is no surprise that P Diddy has a megayacht that costs $65 million. The Maraya yacht was built in 2007 by Ferretti Group, and the engines developed a horsepower of 1,650. According to Auto Evolution, it has a VIP Area and can accommodate 12 guests in its six luxury suites. The Master Suite has an imperial bed with a private balcony that offers stunning views of the beach.

Along with these purchases, Sean Combs also owns an additional fleet of cars and stunning homes across America. Today, his brand has reached the $1 billion mark in sales, and Diddy continues to grow his business, gaining traction over the years.

READ NEXT: These Are Lewis Hamilton's Top 10 Brand Endorsements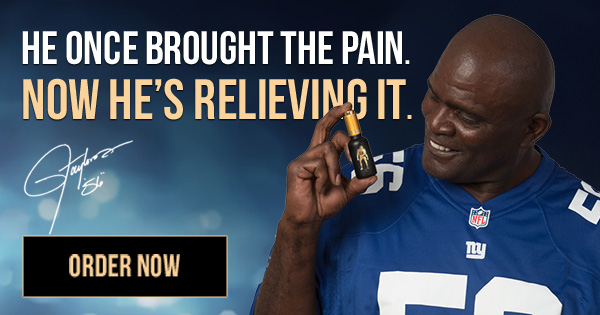 Sources: GQ, People, Forbes, Auto Evolution

Next
Inside The Seven-Time F1 Champion Lewis Hamilton's Watch Collection