William Wyler's Mrs. Miniver recently celebrated its 80th anniversary. A critically lauded work that took home the Academy Award for Best Picture, Wyler's film also managed to be the highest-grossing film of its respective year. However, not all war movies meet this same fate, as seen in the case of John Woo's Windtalkers, when looking at Box Office Mojo data.
Looking at the box office takes of real-world history-based war movies means excluding genre-merging classics like The Empire Strikes Back and Edge of Tomorrow. Sword and sandals epics like Gladiator and Ben-Hur are also excluded here, which can be considered unconventional war films in their own right.
SCREENRANT VIDEO OF THE DAY
10

Good Morning, Vietnam (1987): $124 Million
Barry Levinson's Good Morning, Vietnam is a remarkable film almost entirely fueled by the late Robin Williams at the absolute top of his motormouthed game. Vietnam has the tone of combat-driven films such as Apocalypse Now, but of course on a much smaller scale. Williams' Adrian Cronauer is far more than an (admittedly quite talented) disc jockey … he's the hope for fighting men to see the opportunity for light at the end of the tunnel.
The Numbers puts Good Morning, Vietnam's budget at $13 million, which is a figure it earned nearly 10 times over (according to Box Office Mojo). It was one of the bigger hits of the dearly missed Williams' career and still serves as the definitive example of his witty, heartfelt talent.
9

Platoon (1986): $138.5 Million
Oliver Stone's Platoon is one of the definitive Vietnam War films, and it put viewers right in the boots of soldiers in a way arguably as impressive and encapsulating as Apocalypse Now. The film also boasts a Charlie Sheen performance that proves he was always more than a tabloid headline, as he more than ably carries the film despite being surrounded by equally impressive performances from Willem Dafoe and Tom Berenger.
Box Office Mojo puts the budget for Stone's star-studded gut-punch of a war film at just $6 million. By the time it left theaters, Platoon had earned 23 times the cost to make it. Factor in its Academy Award for Best Picture (and three other Oscars, including for Stone) and the film is one of the 1980s' biggest cinematic successes.
8

Lone Survivor (2013): $154.8 Million
Peter Berg's Lone Survivor had a limited release on Christmas Day 2013 so it could be eligible for impending Oscar consideration, but it wasn't much of a prestige film so much as it was an action-driven picture. The tragic story of Marcus Luttrell and his mostly ill-fated team is conveyed gut-wrenchingly, but it skews closer to Missing in Action than it does Apocalypse Now.
Lone Survivor debuted in late 2013, but it didn't go wide until January 2014 and, when it did, Berg's film owned the month. It was a huge hit, tripling its $40 million budget in the domestic market alone (per Box Office Mojo), making its $29 million international gross all gravy.
7

Black Hawk Down (2001): $173 Million
One of Ewan McGregor's best movies just as it's one of director Ridley Scott's, Black Hawk Down is an up close and personal look at combat in the midst of chaos. The plot follows a group of U.S. soldiers (almost all of whom are A-list performers) sent into Mogadishu to dismantle the Somali government.
For an early-aughts war film, a $92 million budget (per Box Office Mojo) is far from worthy of a scoff. Even still, the film managed to beat that number with a $108.6 million domestic gross. While that's unremarkable, as is its $64.4 million international gross, Black Hawk Down has long been a staple of television and a high seller on the home media market
6

The Patriot (2000): $215.3 Million
Roland Emmerich's The Patriot played pretty fast and loose with the history of the American Revolution. But it's also a thoroughly fun movie that also serves as a perfect early aughts cinema timepiece. Mel Gibson gives a commanding performance as Benjamin Martin, a man fighting for the future of his family, while Heath Ledger gives him more than able supporting work as his son, Gabriel. But it's Jason Isaacs' Col. William Tavington who runs away with the movie in a scenery-gnashing performance.
Emmerich's film didn't exactly go like gangbusters at the domestic box office ($113.3 according to Box Office Mojo) considering it had a $110 million budget, but it ended up being such a mainstay on cable that there's little doubt every adult viewer in America has seen at least one scene of the movie.
5

1917 (2019): $384.9 Million
Sam Mendes went to the year 1917 to tell one of his best stories yet, and the nail-biting pacing keeps the audience invested, whether there's gunfire or not. Furthermore, the film is bolstered by truly masterful behind-the-scenes work across the board, and the gorgeously captured shot of George MacKay sprinting across a field under open fire is perhaps the best scene of 2022 cinema.

1917's Box Office Mojo-reported budget of $95 million doesn't hold a candle to director Mendes' two James Bond adventures, but it's still a fairly substantial figure for a film without any major stars in lead roles. But the investment was worth it, as 1917 pulled in an impressive $159.2 million in domestic markets and another $225.7 million internationally.
4

Pearl Harbor (2001): $449.2 Million
Michael Bay's Pearl Harbor is pretty far from the best (or most historically accurate) war film, but it made a mint at the box office, mostly courtesy of the all-star cast including Ben Affleck, Josh Hartnett, and Kate Beckinsale, who were undoubtedly at the height of their star power.
Bay rarely makes a movie working with a budget less than nine figures, and Pearl Harbor was no different, as it toted a hefty budget of $140 million (per Box Office Mojo). Regardless of the finished product's quality as a film, it's visually stunning, which was conveyed well in its marketing materials helping the film to triple its production budget.
3

Saving Private Ryan (1998): $482.3 Million
Saving Private Ryan is an impeccably crafted work that manages to be truly gasp-inducing even nearly 25 years later. Starting with the notorious and painstakingly realized D-Day scene, the film never really lets up, with visceral stimuli smacking the audience either in the form of tank shells or organic character revelations.
Spielberg's late-'90s masterpiece opened to $30 million in the United States on a modest budget of $70 million (considering the film's stunning visuals), and then it held. By the time it left theaters, Saving Private Ryan had earned $217 million domestically (per Box Office Mojo) and another $265.3 million from international markets.
2

Dunkirk (2017): $527 Million
Christopher Nolan had tackled dark mysteries and superhero films, but Dunkirk marked his first foray into the war genre, and it was a success across the board. Alongside an Academy Award nomination for Best Picture, Dunkirk netted Nolan his first Best Director nom. It was all deserved, as the film was a tightly-constructed and visceral experience with phenomenal editing and an attention-holding score by frequent Nolan collaborator Hans Zimmer.
Nolan's films always come with a high price tag, making Dunkirk's $100 million budget relatively modest in comparison. Dunkirk is also similar to Nolan's other works in that it was a hit, as the film scored over five times its production budget worldwide according to Box Office Mojo.
1

American Sniper (2014): $547.4 Million
Perhaps it was the time in which it was released or the involvement of Bradley Cooper in a perfect role but, either way, the 2014 film American Sniper will always stand as one of the biggest financial successes of Eastwood's career. The film opened in limited release on Christmas Day but netted most of its money in 2015. It enlivened the typically slow January box office in a major way, opening to a jaw-dropping $107 million (per Box Office Mojo) before dipping by modest percentages in subsequent weekends of wide release, making it somewhat of a pop-culture juggernaut.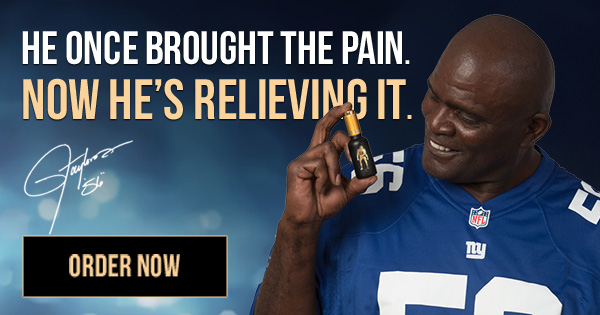 American Sniper was the biggest domestic box office success of 2014, a year that also saw the release of a Hunger Games installment. On a budget of just $58.8 million, the film scored a staggering $350.2 million budget from U.S. theaters and even netted a respectable $197.3 million from overseas venues.
NEXT: 10 Worst-Reviewed $1 Billion-Grossing Movies According To Rotten Tomatoes

Next
All 13 Movies From The 2010s With A 0% On Rotten Tomatoes, Ranked

About The Author

Ben Hathaway
(387 Articles Published)

Ben Hathaway is a Senior Writer (Lists) for Screen Rant. A former Therapeutic Day Treatment counselor, Ben is now a career writer. When not working, he is writing and self-publishing (on Amazon) novels under the name Scott Gray. In his spare time, he's reading on the porch or watching every film under the sun. Ben can be contacted at [email protected]
More From Ben Hathaway