A recent rumor declared Henry Cavill would make a surprise appearance at the 2022 San Diego Comic-Con to discuss Superman's future in the DCEU. Many believed the actor might make a cameo in Black Adam, potentially leading to an extended role in the sequel and perhaps even a follow-up to 2013's Man of Steel.
Alas, the rumor was false, and the actor was a no-show at the convention. Many fans were logically sad and frustrated at Cavill's nonattendance and took to Twitter to express their disappointment at the lack of Cavill and Superman from the DCEU's future slate.
SCREENRANT VIDEO OF THE DAY
10

Homelander Gets It

The recent third season of Amazon's subversive show The Boys gave fans many new memes and reaction videos, most starring the show's breakout character, Homelander. The sadistic character remains wickedly entertaining, and his reactions are prime material for Twitter memes.

RELATED: 10 Memes That Perfectly Sum Up Homelander As A Character

Following Cavill's absence from Comic-Con, fans immediately took to Twitter to express their disappointment. @NicholasPascar5 posted a video of Homelander cry-laughing in response to the actor's non-appearance, and it's as hilarious as expected. The dramatic violin music makes it even funnier. Laughter is the best medicine, after all.
9

Let It Out, Boys

The DCEU's version of Superman is somewhat controversial. Many consider him too stoic and bleak, and most criticize his choice to kill Zod. The general was indeed one of the most powerful characters in Man of Steel, and he would've caused more damage had he stayed alive. Still, seeing Superman killing was jarring.

The moment after Superman kills Zod, which involves the Man of Steel letting out a chilling scream of horror and regret, is one of Cavill's strongest acting moments in the DCEU. However, it has also become a meme, and Twitter user @blurayangel used it to describe his reaction after Cavill didn't show up at the DC panel. A bit extreme, perhaps, but everything is exaggerated on Twitter.
8

Can You Believe?

The Annabelle doll has just as many DCEU appearances as Henry Cavill playing Superman

Aquaman (2018)
Shazam (2019)
Shazam 2 (2022) pic.twitter.com/LOGhDTIzE9

— Walt (@Uber_Kryptonian) July 23, 2022

Eagle-eyed fans quickly spotted the Annabelle doll making a cameo in the trailer for Shazam! Fury of the Gods. The haunted doll is one of the scariest characters in modern horror movies, and her cameos on the DCEU are surprisingly common. So far, she's made three appearances in the struggling universe, the same number as Cavill's Superman.

Cavill obviously has considerably more runtime; he was one of the early DCEU's leading figures. However, Twitter user @Uber_Kryptonian's irony-filled Tweet is still funny in a bittersweet way. Superman is a major part of the DC brand, and his prolonged absence from the silver screen doesn't make sense.
7

The Eternal Battle

MARVEL: Here are 14 movies and series that all sound insane

DC: Sorry Henry Cavill is not here

— Paul Tassi (@PaulTassi) July 24, 2022

Marvel and DC are eternal rivals. They duked it out with the comic books for years without gaining a significant upper hand over the other. However, the battle for big-screen dominance is overwhelmingly in Marvel's favor, with DC barely keeping up.

RELATED: 10 Reasons Marvel Is Better Than DC, According To Reddit

Comic-Con 2022 was yet another chance for Marvel to upstage DC. The MCU announced multiple new projects going as far as 2025, while DC focused on only two films. Cavill's rumored appearance and subsequent absence generated more conversation than either Black Adam or Shazam! Fury of the Gods. Twitter user @PaulTassi wrote this acidic Tweet about the battle between these two titans, and it's undeniable that while DC keeps struggling, Marvel laughs all the way to the bank.
6

Homelander Strikes Again

Homelander has done many evil things; however, his facial expressions can be quite funny when taken out of context. This video of him sitting in an audience with a blank stare on his face is chilling in the show's context, but it becomes unintentionally hilarious when applied to other circumstances.

Twitter user @wariditthewedge posted the video in response to Cavill's nonattendance to Comic-Con. The beeping accompanying Anthony Starr's frighteningly blank expression enhances the video's absurdity, although many fans probably felt equally shocked when the promise of Cavill's appearance turned out to be empty.
5

Let The Man Paint In Peace!

Henry Cavill has been painting warhammer with his phone off for the last week and has no idea any of this is happening https://t.co/LVhmL4IGmL

— Sage Hyden / Just Write (@sagehyden) July 24, 2022

Henry Cavill seems like a pretty chill dude. He likes video games, fantasy novels, and role-playing games like Dungeons & Dragons. True, Cavill would be the perfect choice to play many video game characters and superheroes alike, but he's also a regular guy with some impressive geek credentials. Cavill is especially fond of Warhammer, and his Instagram account is full of posts about his passion for the miniature wargame.
When the rumors about Cavill's possible appearance began circulating, fans went wild with excitement; however, the actor never said anything on the matter. Twitter user @sagehyden nailed it when he said Cavill was probably at home working on his Warhammer miniatures, ignoring all the noise. Actors constantly deal with rumors and speculation; the best way to deal with that is to ignore them.
4

No, No, NO!

As for Henry Cavill's Superman, nothing. Deadline reported on hearing early buzz that he would make an appearance today in Hall H at SDCC to update on the status of Superman but nope. We got nothing.

Disappointing. pic.twitter.com/tCbt0VzyCp

— Jesabel (@JesabelRaay) July 23, 2022

Paul Dano is the best live-action Riddler. The underrated actor delivered a chilling performance as the cunning killer, including a powerful confrontation with Robert Pattinson's Batman. Riddler's instability comes through in the scene, where he yells and complains about his plan not turning out how he wanted it.

The video of him screaming has become a popular reaction on Twitter, with users posting it every time they protest about something. Cavill's absence from Comic-Con was no exception, and Twitter user @JesabelRaay used the Riddler's tirade to accurately sum up millions of fans' feelings.
3

It's Funny Cause It's True

Following the rumor mill, millions of fans looked forward to seeing Henry Cavill back on the San Diego Comic-Con stage. Anticipation was high during the Fury of the Gods and Black Adam panels, but it ultimately amounted to nothing, leaving audiences disappointed and even angry.

Many fans used black humor to deal with the news, like Twitter user @mainmarvel, who posted two blank pics mocking Cavill's supposed appearance at the convention. It's a somewhat cruel yet undeniably hilarious Tweet and the perfect representation of "it's funny because it's true."
2

The Headless Superman

For years, the DCEU has kept Superman's memory alive by featuring him in headless cameos, blurring his face, or barely mentioning his name. The struggling cinematic universe knows the Last Son of Krypton's importance to its brand, but it seems reluctant to actually feature him in any prominent capacity.

RELATED: 10 Things Only Die-Hard Fans Know About The DCEU

Twitter user @KnightFleck poked fun at Cavill's absence from Comic-Con by deleting the actor's face and only showing his body, much like the DCEU did with Superman. The joke is slightly cruel, but it's hard to deny that the DCEU's poor handling of such an iconic character has earned the mockery.
1

This Outlet Is The Nastiest…

Regina George is the queen of mean in the now-iconic Mean Girls. Deliciously played by Academy Award nominee Rachel McAdams, Regina is devious, manipulative, and vain. The character delivers many memorable lines and stars in several unforgettable moments; however, her most iconic scene has to be her tantrum upon discovering Cady's deception.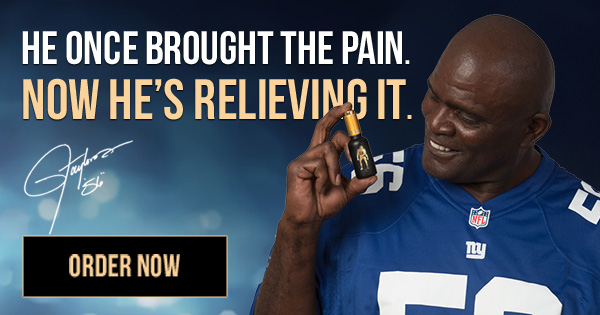 Twitter user @CanaryGrayson posted this exact sequence to describe fans' feelings towards Deadline, the outlet that first reported the rumor that Henry Cavill would attend SDCC and kickstarted the rumor mill. To be fair, Deadline never promised anything and just reported on a rumor. Still, with Cavill's prolonged absence from the DCEU and the uncertainty of the universe's future, rumors like that are more delicate than ever.
NEXT: 10 Characters Henry Cavill Could Play In The MCU

Next
10 Biggest Reveals From The Black Panther: Wakanda Forever Trailer

About The Author

David Caballero
(938 Articles Published)

David is a twenty-eight-year-old Mexican writer and reader. Having studied Marketing in school, he spent three years working a nine-to-five desk job before deciding to pursue a writing career. He now works as a Senior Writer in ScreenRant and does some more freelancing job, talking about the entertainment business he so loves. Currently, he's also writing his second novel while actively working to get his first one published.
More From David Caballero