After Elizabeth Olsen's incredible performance in Doctor Strange in the Multiverse of Madness, many Reddit fans have been reviewing which of the Marvel Cinematic Universe's projects contain the best actors. After extraordinary performances like Chadwick Boseman as the Black Panther, Benedict Cumberbatch as Doctor Strange, and Brie Larson as Captain Marvel, the franchise has certainly proved capable of churning out amazing work.
Some actors stand heads and shoulders above the rest though. Whether it's because they took charge of complicated characters, difficult roles, or just because they brought life to their characters, they certainly proved to be the best actors in the MCU.
SCREENRANT VIDEO OF THE DAY
Sebastian Stan
There are few actors in the MCU who have had the chance to play multiple characters. Yet, Sebastian Stan somehow managed it, despite both of his characters sharing a name and a history. The Bucky Barnes in First Avenger is so fundamentally different from the Bucky Barnes in The Winter Soldier that it's hard to relate them at all. Yet Stan manages to portray them both perfectly.
Related: 10 Major Super Soldiers From The Comics
Even when wearing a mask, everything running through the Winter Soldier's head is easy to identify. As Reddit user Old_Ad6567 says, "He's amazing at showing different emotions with his eyes." From his self-hatred to his guilt to his determination, it's all obviously visible, even before that infamous "Who the hell is Bucky?"
Tom Hiddleston
Of all the many Loki variants, Tom Hiddleston portrays the most complicated and the most touching. "Hiddleston is a whole nother level as Loki. The scene where he watches his life and death at the TVA proved to me that he was absolutely the perfect casting," says Redditor cbekel3618.
Even outside of the show, his performance in The Avengers was extraordinary. It takes a skilled villain to bring the Avengers together, but Hiddleston also manages to convey a heavy tragedy whenever Loki is on screen. The stone's control over his mind has him struggling at every moment, and it's clear even if the dialogue doesn't convey what his face does.
Tom Holland
In the third major live-action Spider-Man, Tom Holland has really proven himself as the definitive Peter Parker. "Seeing how easily he was able to go from typical innocent Peter Parker, then to confusion and utter grief and then to vengeful rage was [wild]," says Reddit user Psmaster14.
His reaction to Aunt May's death in No Way Home was genuinely painful, and his attempt to lift the rubble in Homecoming perfectly encapsulated the nature of Peter Parker in a way that seemed to lift the character out of the pages of the comic. It also helps that he's had to prove himself against the best Spider-Man villains (like the Green Goblin, Mysterio, and The Vulture).
Wyatt Russell
Having made his first appearance in the MCU in The Falcon and the Winter Soldier, Wyatt Russell proved to be the perfect villain immediately. Reddit user SubspaceEmbassy says, "Wyatt Russell's portrayal as John Walker is done well by [Russell] showing Walker's PTSD and the desperation of someone trying to live up to Steve's legacy."
Related: 9 Ways John Walker Could Return To The Future In The MCU
The turmoil on Russell's face is constantly visible. As he slammed his shield down against his defenseless foe, viewers could see all the grief and pain that led to the murder. Even without words, he manages to make himself fully understandable in a way that is easy to recognize even before discovering the character's backstory.
Charlie Cox
The most shocking part of Charlie Cox's performance as Daredevil in the MCU is witnessing him outside of that context for the first time. After seeing the British actor in an ordinary environment in an interview, it's genuinely stunning to see how different he is from his dark and mysterious character.
As Redditor yoyotic says, "The character of Matt Murdock is a very difficult character to understand emotionally but Cox pours every last bit of his soul into the performance and it shows on screen." There wouldn't be many who disagree with this Redditor as Cox has been widely praised for capturing Matt's inner turmoil and Daredevil's grief so well, making his descent in the third season of Daredevil feel as weighty as it should.
Michael Keaton
It's hard to take a man seriously when he dresses up like a vulture and tries to kill Spider-Man. Yet, Michael Keaton manages to get audiences to really believe in the Vulture as a grounded and realistic Spider-Man villain. His love for his family is constantly visible, as is his hesitation to harm Peter when he thinks he can get away with avoiding it.

"My favorite performance is Michael Keaton figuring out Peter is Spider-Man. Such a difficult thing to pull off well," says Reddit user Impulse_DC. "More thrilling than most action scenes in the MCU." The man manages to be intimidating even when fully acting in the role of a caring father. In that way, his scenes as Adrian Toomes are somehow even more terrifying than his scenes in the Vulture costume.
Oscar Isaac
Taking over the role of Moon Knight, Oscar Isaac has a lot to live up to. As essentially three roles in one, Isaac had to differentiate between Steven Grant, Marc Spector, and Jake Lockley — an idiot, a mercenary, and a cold-blooded killer. Through accent work, sharp differences in body language, and careful attention to detail, he managed to make each distinct at a glance.
Related: 10 Memes That Perfectly Sum Up Moon Knight
The moment when Steven was walking through Marc's memories was an especially painful one. "He was able to reach into such a place of pain for one character and also show us one of the hardest things a person can do: reveal that pain to someone else," says Redditor woahdavid. In the process, he managed to get two different characters to react in two different ways, and both through the same face.
Robert Downey Jr.
The one who started it all, Robert Downey Jr. as Iron Man kicked off the entirety of the MCU. Even when the concept of Iron Man was the subject of widespread ridicule, Downey Jr. eventually managed to change his character's legacy and completely owned the role.
In fact, Downey Jr. was such a perfect casting that his take on the character began to reflect in the comics themselves. As Redditor ThatOneCoolKid777 says, "He was perfect as Iron Man."
Karen Gillan
The forgotten daughter of Thanos, Karen Gillan's Nebula was a truly tragic figure, and Gillan played her perfectly. "She always makes me feel so much for Nebula. She really conveys how her badness is the result of her abuse and loneliness, which makes her attempts at changing so heroic," says Redditor indignant-loris.
From a villain desperately trying to find a way to kill her sister to a reluctant hero facing off against her father, Gillan portrays the character brilliantly. Her fury at Thanos was palpable, and her fear was as well when she was forced to kill her alternate past self.
Iain De Caestecker
Though most MCU fans have not seen his performance, Iain De Caestecker did an incredible job portraying Agents of S.H.I.E.L.D scientist Leo Fitz. Depicting a character with a traumatic brain injury can be difficult, but Caestecker's depiction of Fitz's hallucinations, communication issues, and pain is incredibly advanced.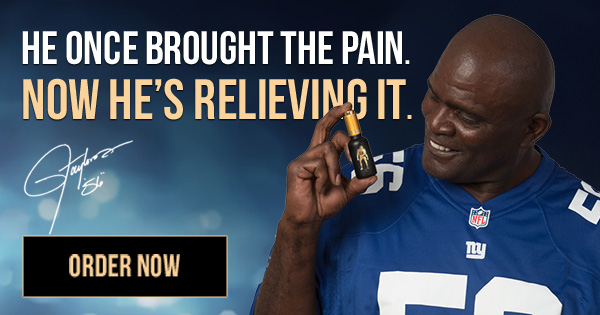 But there are moments that reign even higher. "Him yelling at the Monolith to do something is probably my favorite performance in a tv show," says Reddit user North_Magician4546. His love for Simmons comes out in spades, and it makes it all the more painful when he has pulled away.
Next: 20 Best Superhero TV Shows To Watch Right Now, Ranked (According To Rotten Tomatoes)
Morbius Flops At Box Office Again – Memes Can't Save Marvel Movie
About The Author

Lukas Shayo
(94 Articles Published)

Lukas is a recent graduate of the Macaulay Honors College in New York City. A lover of somewhat obscure Marvel comics, Lukas is also a fan of books, films, and TV shows, and writes most of his articles with a cat on his shoulder.
More From Lukas Shayo