After more than a decade on air, fans can finally stream all the seasons of Teen Mom 2 on Paramount+. It began with 16 and Pregnant, and viewers have followed the lives of these select moms for the past 11 years. While two cast members have been replaced, the premise of the show is the same. These moms are well past their teenage years, but the struggle of raising kids so young is still prevalent.
The kids in the first season are now teenagers, which is wild, and the moms have come a long way from unfortunate circumstances that included a lot of tears and struggle. Understandably, it is the responses to the situations that cause the moms to be disliked or loved by fans. So who are the least and most beloved members of the cast?
SCREENRANT VIDEO OF THE DAY
7

Jenelle Eason
Fans saw Jenelle Eason go through hell and back. Jenelle had come a long way since Teen Mom 2 when she cared more about partying than her son, which caused her to lose custody of Jace to her mother, and she has failed to resume custody as of 2022. From fighting with everyone around her, multiple arrests, drug addiction, and multiple failed relationships, things seemed to look up when she met her current husband, David Eason.
Related: 10 Best MTV Shows To Stream On Paramount+, According To IMDb
However, David was the reason that she was fired from the show after he killed her dog. This incident was the cherry on top after multiple offenses including domestic abuse. How she was not fired long before is a mystery that may never be answered, but the best guess is ratings. Hopefully, she will get out of this marriage and focus on herself and her health instead of finding the next guy.
6

Briana DeJesus
Briana first appeared on Teen Mom 2 in season 8, and MTV certainly got their money's worth in the drama department. With Briana came her equally dramatic family, especially her sister, Brittany, whom she constantly got into fights with. Unfortunately, the relationship with her sister hasn't improved and the only time they ever agree on anything is when they gang up on someone, especially if that person is Kailyn.
She is known for the constant over-the-top dramatics, especially on social media and with fellow cast member Kailyn Lowry. Briana recently won a defamation lawsuit against Kailyn and instead of just taking the win, she decided to be petty and send Kailyn a clown costume. This wasn't the first time that the pair got into it. Briana started dating Kailyn's ex, Javi Marroquin, and then made friends with Chris Lopez, causing a lot of tension between them that boiled over into the flaming rivalry fuel it is today.
5

Kailyn Lowry
The other side of the lawsuit is the one who filed it. Kailyn has anger issues, as seen in many episodes of Teen Mom 2. One particular incident involved her then-boyfriend Javi when she hit him. He forgave her for the assault and they got married soon after, just to divorce two years later.
In 2020, she had another domestic dispute with Chris Lopez and refused to film several times. Kailyn's lawsuit of defamation was dismissed in Briana's favor and she is trying to move past it, or so she says. She mentions her beef with Briana on her podcast in many episodes, and she also thrives on airing their dirty laundry on social media. Fans are over it.
4

Jade Cline
After Jenelle was fired, Jade Cline took her spot. Her story is heartbreaking, as her parents are less than stable and her support was nil. Still, Jade tries to make amends and keep her family together for the sake of her daughter. Jade and the father of her child, Sean Austin, broke up for good- allegedly. They have a habit of breaking up and getting back together, but their relationship was always tumultuous due to his drug addiction.
Related: 10 Beloved TV Shows That Have Not Aged Well, According To Ranker
The biggest issue with Jade is how naive she is. While she wants to do what is right for her daughter, which is commendable, she doesn't know when to say "enough is enough" and admit that it is time to cut the toxic people out of her life.

3

Ashley Jones
Replacing Chelsea in season 10, Ashley seems to have what most teen moms dream of. She has a great family and she is married to the father of her child. It is not always perfect in paradise though. Per MTV, Bar was arrested for the willful discharge of a firearm in a negligent manner, and her father has substance abuse problems.
Despite these setbacks, the family is present in Ashley's life. She has come out on top and is now a business owner. This is a long way for a woman that was at one time homeless. Hopefully, fans will see a lot more of Ashley Jones.
2

Leah Messer
A woman that had the cards stacked against her almost from the beginning, Leah has come a very long way from her first appearance on Teen Mom 2. She became pregnant only one month after meeting Corey and had twins. Being a teen mom is hard enough without the added pressure of taking care of two infants at the same time.
By the time she was 21, Leah had three children and two divorces under her belt. She was depressed and eventually had to go to rehab, and she came out a better person. Unfortunately, the recent drama between Kailyn and Briana has caused tension between Leah and Kailyn, but aside from that Leah seems to be doing well.
1

Chelsea DeBoer
An absolute inspiration, Chelsea has everything: a stable marriage, four kids, a farm, and a supportive family that would and has done everything they can to get her where she is today. She is one of the most popular teen moms in the entire franchise and for good reason.
Everything wasn't always sunshine and rainbows. Adam is the exact opposite of Chelsea who has proven more than once that he is not fit to be a parent. What was worse is that Chelsea tried to keep the family together as her own parents were divorced, though both very active in her life. But she liked the idea more than actually being with Adam, and she was finally able to let go of her child's father and has been improving herself ever since.
Next: 9 MTV Shows That Have Aged Poorly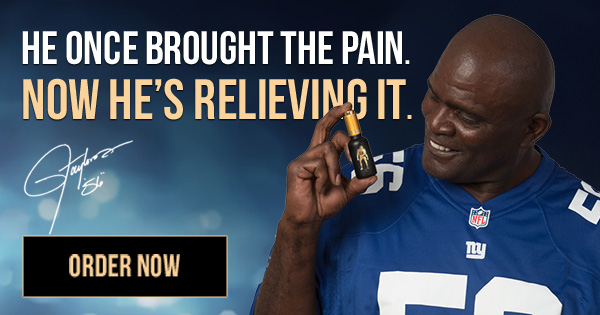 Next
10 Most Powerful Avengers Villains In Marvel Comics

About The Author

Liz Lavery
(5 Articles Published)

Liz is a Lists Writer from Daytona Beach, Florida. She enjoys true crime, video games, bad movies, and reality tv.
More From Liz Lavery