Taylor Swift is one of the most famous songwriters on the globe. Since her debut, she has written or co-written every, single, song she's ever released. In fact, she wrote her entire third album, Speak Now, entirely on her own. But Swift doesn't just write music for herself. She's lent her talents to other artists also. Many fans will recall that the Pennsylvania native is responsible for "This Is What You Came For," a hit song performed by Calvin Harris and Rihanna. But some Swifties may not realize that Swift also wrote a popular Hannah Montana hit.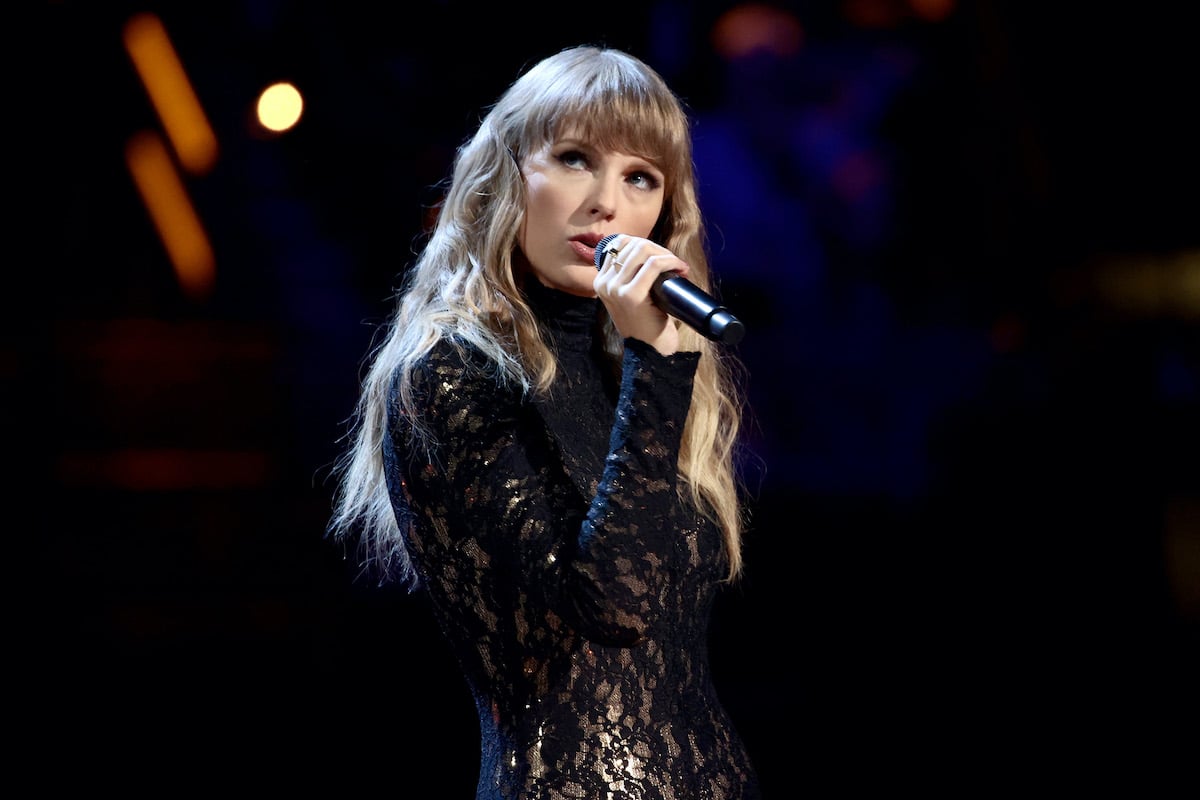 Taylor Swift | Dimitrios Kambouris/Getty Images for The Rock and Roll Hall of Fame
'Hannah Montana' was a wildly popular TV show
Hannah Montana was an uber-popular Disney Channel show that aired from 2006 to 2011. The show followed pop sensation Hannah Montana, who leads a double life as a normal teenage girl named Miley Stewart. The show was wildly successful and made its lead, Miley Cyrus, a household name. It also inspired sold-out tours and even a film, Hannah Montana: The Movie, which premiered in theaters.
Taylor Swift had a cameo in 'Hannah Montana: The Movie' and performed her song, 'Crazier'
Swift was no stranger to the Hannah Montana sensation. In fact, the folklore artist even had a cameo in the film. Though she's not an essential character, she does perform a song in the film. In Miley's hometown of Crowley Corners, Swift can be seen singing her song, "Crazier" at a town event. In an interview, the Grammy winner got candid about what it was like to be in the film.
*{padding:0;margin:0;overflow:hidden}html,body{height:100%}img,span{position:absolute;width:100%;top:0;bottom:0;margin:auto}span{height:1.5em;text-align:center;font:48px/1.5 sans-serif;color:white;text-shadow:0 0 0.5em black}