If there is one thing that boxing legend Floyd Mayweather is more famous for than his in-ring skill is the amount of wealth he has garnered. The former 5-division champ is currently the richest boxer in the world and has been on top of the sport for a decade. Moreover, his investments outside the squared circle will provide him with wealth that will last generations.
ADVERTISEMENT
Article continues below this ad
'Money' revealed one such investment back in 2020 in an interview following his exhibition with Logan Paul. Mayweather revealed that he had invested in real estate projects worth billions with investments in tech and real estate. "I'm well off every property that I have is paid for. My jet is paid for, all my cars are paid for, and I own billion dollars, billion-dollar buildings. I own so much property and I'm steady investing in different things. I'm invested in the tech world, I made a lot of smart investments," he said.
ADVERTISEMENT
Article continues below this ad
Moreover, this certainly makes reality TV star Khloe Kardashian's $60 million net worth look like change. Khloe is currently one of the most popular TV stars in the world growing in popularity with the rise of Keeping Up with the Kardashian. This has led to her getting many collaborations and endorsements from brands like "Dollhouse" and "Kardashian Konfidential." She has also released several signature perfume lines and is also named Brand Ambassador of Burst Oral Care in December 2018.
However, even these deals combined pale in comparison to Mayweather's billion-dollar investments. This just shows how dedicated he is to making money and staying rich. Although his resilience toward making money can be appreciated, it can also sometimes lead him to indulge in promoting sketchy products. This was exactly what happened after he, along with Kim Kardashian, were caught promoting a crypto scam.
Kim Kardashian and Floyd Mayweather sued for an alleged crypto scam
It was reported that Mayweather and Khole's sister Kim were sued by investors for their alleged involvement in a crypto scam. The allegations on them involve promoting EthereumMax without having previous knowledge about crypto.
DIVE DEEPER

Kardashian caused a stir last year when she made an Instagram post promoting the EthereumMax token. Mayweather, on the other hand, was promoting the coin during his exhibition with Logan Paul.
ADVERTISEMENT
Article continues below this ad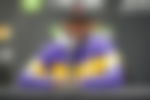 The coin promoted by them lost 97% of its value in June 2022, making investors lose millions of dollars. However, both Mayweather and Kardashian have been cleared with 'Money' having to pay over $600,00 in a settlement.
What did you think about Mayweather's investments compared to Khloe's? Let us know in the comments.
Watch This Story – Tommy Fury Jake Paul fiasco, John Fury goes shirtless, other best highlights from Floyd Mayweather vs Deji