Northeastern celebrated its most accomplished learners at the 12th Annual Student Academic Honors Convocation Thursday, a ceremony that recognized students for their achievements in scholarship, research, leadership, and innovation. 
"You are going to represent us all over the world in various settings," Northeastern President Joseph E. Aoun told the awardees. "People are going to look at you as being from Northeastern. And that's why we're so excited about celebrating you. We are very proud of you."
The lunchtime event was held on the 17th floor of East Village overlooking the Boston skyline on a bright spring day. The renewal of the ceremony, held in-person for the first time since 2019, marked the latest return to normalcy.
"What you achieved—much of it—was during the COVID-19 pandemic," David Madigan, provost and senior vice president for academic affairs, told the students. "You adapted without missing a beat, developing new ways to learn and to persevere with important research and scholarship. You fueled Northeastern's remarkable momentum and truly helped the world move through a difficult time with optimism and hope for the future."
The winners were joined by family, friends, faculty, deans, and staffers, as well as representatives from other universities. As they celebrated their achievements and looked ahead to what may come, the students were described by Madigan as embodiments of their university's strengths. 
"You exemplify Northeastern's highest ideals: A university powered by experience, deeply engaged with the world, and focused on making an impact on communities worldwide," Madigan said. "In classrooms and out in the field, in research labs and in art studios, in locations around the world and right here in Boston, you have tested and exceeded the limits of what's possible. You've inspired peers and mentors with your scholarly achievements and helped the world understand and solve problems with greater impact."
Family, friends, faculty, deans, staffers, and representatives from other universities joined Northeastern leaders in celebrating the students. Photos by Alyssa Stone/Northeastern University
Undergraduate Awards
Three students received the Harold D. Hodgkinson Award, which goes to Northeastern seniors based on outstanding scholastic achievement, exceptional character and leadership qualities, co-op experience, and service. The recipients were Hannah Boyce (majoring in chemical engineering), Max Daniels (computer science and math), and Theodora Stanley (health science).
The Sears B. Condit Award, a scholarship started by a former member of the university's corporation, recognizes juniors and seniors who have achieved the highest level of academic excellence with potential for future achievement. The winners were: Amanda Dee (bioengineering), Emily Gao (cybersecurity), Abisola Olaogun (economics and business administration), Nicole Page (biochemistry), Jessica Richards (environmental science and political science), Rosie Scott (music), and Tiana Sheedy (physical therapy).
The Barry Goldwater Scholarship, described by Ken Henderson, chancellor and senior vice president for learning, as the most prestigious undergraduate scholarship in the country for sophomores and juniors studying natural sciences, mathematics, or engineering, went to three students: Giona Kleinberg (bioengineering and biochemistry), B. Parazin (physics), and Ari Zlota (biochemistry).
The Churchill Scholarship, which includes a year of master's study at the University of Cambridge, was awarded to Cameron Young (chemical engineering and biochemistry).
The Schwarzman Scholarship, which offers a master's degree program in global affairs at Tsinghua University in Beijing, went to Arlen Agiliga (business administration).

Northeastern President Joseph E. Aoun invited the awardees to join him on stage alongside Provost David Madigan and Chancellor Ken Henderson. Photo by Alyssa Stone/Northeastern University
The George J. Mitchell Scholarship honors the former U.S. Senator's commitment to peace in Northern Ireland. Its winner, Sarah Bernt (political science), receives a year of postgraduate study in Ireland.
Six scholars earned Fulbright Scholarships, a program that provides grants for individually designed study and research projects or for English Teaching Assistant Programs. The recipients meet, work, live with, and learn from people of the host country, in an atmosphere of openness, academic integrity, and intellectual freedom, thereby promoting mutual understanding. 
Fulbright Scholarships went to: Amanda Brea (theatre and marketing), who will use her Fulbright award to teach English in Spain; Avital Brodski (environmental science and media and screen studies), who will study and conduct research in Moldova; Maxcy Grasso (politics, philosophy, and economics), who will teach English in Argentina; Nicole Occidental (behavioral neuroscience), who will study and conduct research in the Netherlands; Paloma Socorro (political science), who will study criminology in Italy; and Lilly Wilcox (English and communications studies), who will teach English in the Slovak Republic.
Fifteen Northeastern-affiliated students—a mix of undergraduate and graduate students—earned National Science Foundation Graduate Research Fellowships. The program recognizes and supports outstanding students who are or will be pursuing research-based master's or doctoral degrees in NSF-supported science, technology, engineering, and mathematics disciplines. 
It provides three years of support for 15 Northeastern recipients: Ilayda Alkislar (biology), Katherine Bassett (PhD in interdisciplinary engineering), Andrew Buggee (physics), Nicole Cavanaugh (PhD in biology), Caroline Consoli (chemistry and chemical biology), Trinity Cookis (chemical engineering and biochemistry), Max Daniels (computer science and mathematics), Beth DiBiase (chemical engineering and biochemistry), Austin Lin (electrical engineering and physics), Samyukta Mallick (biochemistry), Jeffrey Marchioni (bioengineering), Daniel McGann (computer science), Owen Porth (chemical engineering and biochemistry), Kelsey Yee (physics), and Michael Wang (computer science).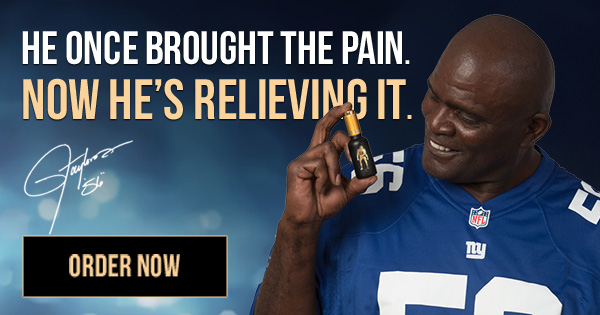 The event honored student achievement across a wide variety of disciplines. Photos by Alyssa Stone/Northeastern University
Graduate Awards
Graduate students were recognized during the ceremony in five categories:
Additional awards were issued to graduate students across a variety of categories.
For media inquiries, please contact [email protected].