Following Apple's "Far out" event that included the launch of the updated iPhone 14 and ‌iPhone 14‌ Plus, Steve Jobs' daughter Eve Jobs took to her Instagram to share a meme mocking the new iPhones as basically unchanged compared to last year's iPhone 13.
The meme is a popular one showing a man holding up a gifted shirt identical to one he's already wearing. Jobs captioned the meme with "Me upgrading from ‌‌iPhone 13‌‌ to ‌‌iPhone 14‌‌ after Apple's announcement today," sharing it with her nearly half a million followers yesterday before deleting it.
The meme is sparked by customers' belief that the new ‌iPhone 14‌ and ‌iPhone 14‌ Plus feature FEW changes compared to the ‌iPhone 13‌ and do not represent a worthwhile upgrade. The 6.1-inch ‌iPhone 14‌ and the 6.7-inch ‌iPhone 14‌ Plus feature the same chip found in the iPhone 13 Pro, which comes with an additional GPU-core compared to the standard ‌iPhone 13‌ models.
Other than a slight boost in performance, the ‌iPhone 14‌ and ‌iPhone 14‌ Plus benefit from new camera features, including autofocus on the front-facing camera and improved low-light performance. On the ‌iPhone 14‌ Plus, thanks to the larger size, customers will get the best battery life ever in any iPhone.
The ‌iPhone 14‌ and ‌iPhone 14‌ Plus will be available for pre-order on Friday, September 9, and the ‌iPhone 14‌ will be available next week, Friday, September 16. The larger ‌iPhone 14‌ Plus will begin arriving to customers on Friday, October 7.
Related Stories
Five iPhone 14 and iPhone 14 Plus Features You Didn't Know About
Apple has officially announced the iPhone 14 and iPhone 14 Plus, featuring 6.1-inch and 6.7-inch displays, respectively. At first glance, the iPhone 14 models may seem to be an iterative upgrade compared to the iPhone 13, and while they may look unchanged other than the larger size, there are several noteworthy new features for the latest iPhones. Below we've listed five lesser talked-about …
Apple Faces User Backlash After Dropping Support for iPhone 7 From iOS 16
Apple is facing backlash from users after it announced that iOS 16, its next major release of iOS destined for release this fall, will not be supported by the iPhone 7 and iPhone 7 Plus.
iOS 16 will bring major changes and customization features to the Lock Screen, much-awaited changes in iMessage such as mark as unread and message edits, and so much more.
Users have long asked Apple to…
iPhone 14 and iPhone 14 Plus Reportedly Feature Enhanced Version of A15 Chip
Just two days ahead of Apple unveiling the iPhone 14 lineup, The Wall Street Journal's Tim Higgins reports that the lower-end iPhone 14 and iPhone 14 Plus models will be equipped with an "enhanced version" of the A15 Bionic chip.
The report does not provide any additional details about the chip, but there has been speculation that the standard iPhone 14 models will be equipped with the…
Trading in Your iPhone for a New iPhone 14? Here's How Much It's Worth
Pre-orders for the iPhone 14, iPhone 14 Plus, iPhone 14 Pro, and iPhone 14 Pro Max open up tomorrow, and if you're one of the many customers upgrading from an older iPhone, you may be considering your options for trade-in.
Apple has a popular trade-in program that gives customers a certain amount of credit off the purchase of a new iPhone based on which model they hand in and its condition….
Apple Shares Guided Video Tour of iPhone 14 and iPhone 14 Pro
Apple has published a nine-minute video positioned as a tour of the iPhone 14 and 14 Pro, with the walkthrough pre-empting the availability of online pre-orders, which go live on Friday.
Beginning at Apple's Upper West Side store in New York City, the tour highlights the four available sizes, new camera features like Action mode, Lock Screen customizations, the iPhone 14 Pro's Always-on…
Here's a First Real-World Look at the iPhone 14's New Video Action Mode
Apple's newly announced iPhone 14 models include a new Action mode when recording video, and here's our first real-world example of the feature in action.
The video below was taken by tech reporter Rich DeMuro during the hands-on time that followed Apple's "Far Out" media event on Wednesday, when it unveiled the new iPhone 14, iPhone 14 Plus, iPhone 14 Pro, and iPhone 14 Pro Max….

'iPhone 14 Plus' Rumored as Actual Name of Standard 6.7-Inch Model
Apple is expected to announce four new iPhone 14 models at its September 7 event, including a standard 6.7-inch model that has been widely referred to as the "iPhone 14 Max" in rumors. However, the device could actually end up having a different name.
According to a photo of an alleged iPhone case from Apple, shared by Twitter user "Tommy Boi," the new 6.7-inch model might actually be named…
Popular Stories
Apple Unveils iPhone 14 Pro With Dynamic Island, Always-On Display, 48MP Camera, and More
Apple today announced the iPhone 14 Pro and iPhone 14 Pro Max, featuring the "Dynamic Island" to surface alerts and activity in a new way, a brighter display with always-on functionality, the A16 Bionic chip, a more advanced camera system, new color options, and more.
The iPhone 14 Pro and iPhone 14 Pro Max offer the "Dynamic Island" thanks to a redesigned TrueDepth camera array that takes…
Apple Event Live Blog: iPhone 14, Apple Watch, AirPods Pro, and More Expected
Apple's "Far Out" event kicks off today at 10:00 a.m. Pacific Time, where we're expecting to see the iPhone 14 lineup, several new Apple Watch models, updated AirPods Pro, and perhaps some other announcements.
Apple is providing a live video stream on its website, on YouTube, and in the company's TV app across various platforms. We will also be updating this article with live blog coverage…
Here's a First Look at iPhone 14 Pro's New Dynamic Island Notch
Apple today introduced the iPhone 14 Pro and iPhone 14 Pro Max with a new pill-shaped cutout called the "Dynamic Island," which Apple says provides "a rich and delightful new way to interact with activities, alerts, and notifications" on the devices.
With a combination of hardware and software, the Dynamic Island can morph into different shapes and sizes for things such as incoming phone…
Apple Unveils Apple Watch Ultra With Large-Screen Design for Athletes and Explorers
Apple at its "Far Out" media event today announced the Apple Watch Ultra, a new feature-rich smartwatch for athletes and explorers, coming with an all-new design, a large flat sapphire crystal display, an additional programmable Action button, and cellular as standard.
The 49mm titanium case has the brightest Apple Watch display yet at 2,000 nits – two times brighter than previous models …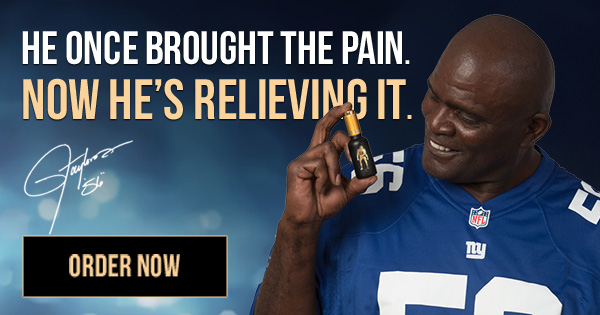 Apple Removes SIM Card Tray on All iPhone 14 Models in U.S.
Apple today announced that all iPhone 14 models sold in the U.S. do not have a built-in SIM card tray and instead rely entirely on eSIM technology.
Tech specs on Apple's website confirm the iPhone 14, iPhone 14 Plus, iPhone 14 Pro, and iPhone 14 Pro Max are not compatible with physical SIM cards and instead have dual eSIM support, allowing for multiple cellular plans to be activated on a…
Once-Rumored iPhone 14 Features We Aren't Expecting Anymore
After over a year of reports about the iPhone 14 lineup, several once-believed rumors are no longer expected to come true when the devices are unveiled this week. The iPhone 14 Pro models are expected to feature the A16 Bionic chip, an always-on display, "pill and hole-punch" cutouts that appear to be a single "pill" in place of the notch, a taller display with thinner bezels, and a 48-megap…
Apple to Release iOS 16 and watchOS 9 on September 12
Apple today announced that iOS 16 and watchOS 9 will be available to all users with compatible iPhone and Apple Watch models on Monday, September 12.
iOS 16 was first previewed by Apple in June, and over the last several months, it has undergone beta testing with app developers and members of the public beta program. iOS 16 is a significant release, with major features including an entirely…
Everything Announced at Today's Apple Event in Just 11 Minutes
Apple today held its annual iPhone-centric event, debuting the iPhone 14, iPhone 14 Plus, iPhone 14 Pro, and iPhone 14 Pro Max. Apple also introduced the new Apple Watch Series 8 models, a revamped version of the Apple Watch SE, the Apple Watch Ultra, and the AirPods Pro 2.
Subscribe to the MacRumors YouTube channel for more videos. It took Apple more than an hour and a half to introduce all…