The bodybuilding icon Arnold Schwarzenegger has appeared in over 40 Hollywood movies throughout his career, embodying iconic roles like 'Conan The Barbarian', and 'The Terminator'. His first appearance on the silver screen was for the title role of 'Hercules in New York' in 1970.
ADVERTISEMENT
Article continues below this ad
Many of his roles required heavy make-up to construct his appearance as the barbaric giant who shoots people. And sometimes people shoot him. Admittedly, taking his daughter, Katherine Schwarzenegger Pratt, to filming sets of such movies was perhaps a poor decision.
ADVERTISEMENT
Article continues below this ad
Arnold Schwarzenegger scared his eldest daughter
Little Katherine Schwarzenegger Pratt came into the former California Governor's life on December 13, 1989. Her mother, Maria Shriver, Arnold Schwarzenegger's ex-wife, would bring her to visit daddy during his "day job". Unfortunately, the experience was a little too much for the toddler.
Crashing the 'Kindergarten Cop' reunion, Schwarzenegger narrated, "We were in the middle of shooting Terminator 2, and she saw me with half of my face gone, and the eye lighting up, all this kind of weird make-up. She started screaming and crying on the set because she did not understand why Daddy looked like that!"
Poor kid, it wasn't the last time she'd go through a harrowing experience on set. During the filming of 'True Lies', she cried again, as she watched her father get shot. This is exactly why Schwarzenegger couldn't believe she decided to marry Chris Pratt, an actor.
DIVE DEEPER
"I said to myself, 'She probably will be sick and tired of being dragged to [movie] sets,'" he laughed.

Schwarzenegger gets along well with his son-in-law
ADVERTISEMENT
Article continues below this ad
Chris Pratt is famous for his roles in the Jurassic World Franchise, his character in Parks and Recreation, and, of course, his Marvel Cinematic Universe entry with the 'Guardians of the Galaxy'. He married Katherine Schwarzenegger Pratt in 2019, becoming a part of the Schwarzenegger family.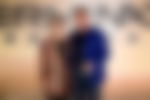 Arnold Schwarzenegger arriving for the Terminator: Dark Fate photocall held at the Mandarin Oriental Hotel, London. (Photo by Ian West/PA Images via Getty Images)
And he gets along well with his father-in-law, seven-time Mr. Olympia champion, Arnold Schwarzenegger. They bond over their mutual love for working out. And the 'True Lies' star has nothing but praises for Pratt.
ADVERTISEMENT
Article continues below this ad
"Chris is a fantastic guy and so easy to get along with," Schwarzenegger continued. "He has been such a wonderful, wonderful husband to [Katherine], and such a great son-in-law." Just last month, the young couple welcomed their second daughter, Eloise, into their lives. The first one, Lyla, was also born recently in 2020.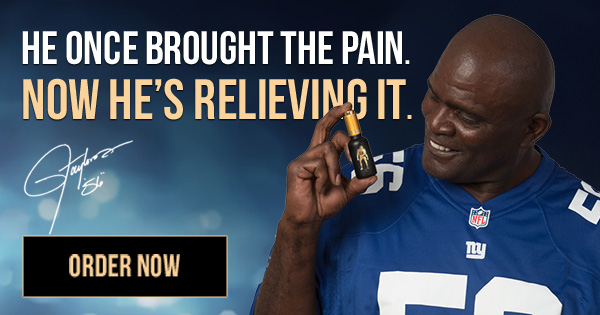 DIVE DEEPER