What is Sebastian Maniscalco's net worth? 
Net Worth:$16 Million
Age:47
Born:July 8, 1973
Country of Origin:United States of America
Source of Wealth:Professional Comedian
Last Updated:2021
Introduction 
As of 2022, Sebastian Maniscalco's net worth is roughly $16 million.
Sebastian Maniscalco is an American comedian and actor from Illinois. Maniscalco was born in the Chicago area in Arlington Heights. He began his career in 1998 when he began performing at open mics. 
Since then, he has released five comedy specials and he has also had supporting roles in the movies 'The Irishman' and 'Green Book'. 
Early Life 
Sebastian Maniscalco was born on the 8th of July, 1973, in Illinois. His father, Salvatore Maniscalco immigrated to the United States with his family when he was 15 years old. His mother, Rose, was a secretary. 
In 1995, Maniscalco graduated from Northern Illinois University with a degree in communication studies. In 1998, he moved to Los Angeles to pursue his dream of becoming a comedian. 
Career 
Maniscalco started to perform at The Comedy Show in 2005. His favorite comedic influences include Jerry Seinfeld, Brian Regan, John Ritter, Bill Burr, Andrew Dice Clay, and Johnny Carson. 
He was one of four comedians featured in Vince Vaughn's Wild West Comedy Show '30 Days & 30 Nights – Hollywood to the Heartland'.
Maniscalco has also been on Russell Peters' 'Best Night Ever', 'Comedy Central Presents', 'The Late Late Show with Craig Ferguson', 'The Tonight Show with Jay Leno', and 'The Late Show with Stephen Colbert'.
Maniscalco appeared on the 7th season of 'Comedians in Cars Getting Coffee' in 2016. He then published his memoir 'Stay Hungry' in 2018. A Netflix special also titled 'Stay Hungry'  in 2019.
He made his feature film debut, as Johnny Venere in the Academy Award-winning film Green Book in 2018. The following year, he hosted the 2019 MTV Video Music Awards. 
As of 2022, Sebastian Maniscalco's net worth is $16 million.
Highlights
Here are the best highlights of Sebastian Maniscalco's career: 

Sebastian: Live (Comedy show, 2008) 
The House (Movie, 2017) 
TAG (Movie, 2018) 
Green Book (Movie, 2018) 
The Irishman (Movie, 2019) 
Favorite Quotes From Sebastian Maniscalco 
"One of my biggest pet peeves is when a guy's wearing flip-flop sandals, which I don't understand. Men's feet are disgusting to begin with, but now they're on display when I try to go out for a nice steak at a restaurant, and I have to sit there and look at some guy's hoof? I don't get it. I don't understand it." – Sebastian Maniscalco
"Although my values and my morals are old-school, you have to kind of key into the landscape of social media and how the world is progressing. I'd be a fool to sit there and go, 'Yeah, let's use the telephone to telemarket myself'… Social media is something that I definitely have to tap into, to another demographic." – Sebastian Maniscalco
"The business of being told to earn a dollar, that no one is going to give you anything – that was kind of my mantra throughout my childhood, and now it's in my adult life. I find that people really tend to relate to the immigrant father, whether he be Italian, Greek, Spanish or whatever." – Sebastian Maniscalco
"I started working full time as a comedian in 2005, shortly after we did the Vince Vaughn 'Wild West Comedy Show.' I worked at the Four Seasons hotel from 1998 to 2005, so about seven years, just trying to put some food on the table and pay the rent while I went out to the open mics and got my feet wet with stand-up comedy." – Sebastian Maniscalco
"It took me a good eight to ten years to really formulate what I was doing on stage and start to get really personal with comedy. I always really had timing naturally, it was just about trying to figure out how that timing was going to work onstage." – Sebastian Maniscalco
View our larger collection of the best Sebastian Maniscalco quotes!
1 Life Lesson From Sebastian Maniscalco 
Now that you know all about Sebastian Maniscalco's net worth, and how he achieved success; let's take a look at one of his best lesson that we can learn from him: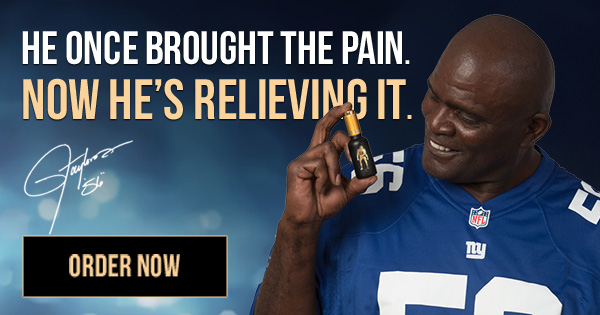 1. Take Your Time
When Maniscalco began his comedian career it took him 8-10 years to really formulate that he was going onstage and to start doing real comedy. Good things take time. 
Summary 
Sebastian Maniscalco is one of the biggest names in the comedy industry. He has starred in movies such as 'Green Book', 'The Irishman', 'TAG', 'Sebastian: Live', and 'Cruise'. 
As of 2022, Sebastian Maniscalco's net worth is $16 million.
What do you think about Sebastian Maniscalco's net worth? Leave a comment below.