Ten years ago the hit Shonda Rhimes drama, Scandal hit the small screen. It became a phenomenon and one of the most talked-about tv shows on Twitter. There are many outstanding performances in the series, most notably from the lead actress, Kerry Washington. In a testament to Washington's skill, she earned an Emmy two years in a row for her turn as Olivia Pope.
RELATED: 10 Unpopular Opinions About Scandal, According To Reddit
It was one of the many hit TV shows that had its share of drama-filled episodes and tension between its characters. For fans, this was the TV show to tune into to get a fix of chaos with a mixture of romance and politics. Ultimately, this series coined some of the most memorable quotes.
SCREENRANT VIDEO OF THE DAY
Cyrus Knows What It Takes To Succeed
"Some Men Aren't Meant To Be Happy. They're Meant To Be Great."
Many storylines from Scandal deal with the character's moral dilemmas and Cyrus consistently struggles. In this moment, he talks about the paintings in the White House to Olivia. Cyrus wants Fitz to be great because he thinks he was meant to be president and wants to ensure Olivia doesn't ruin this for him. Meanwhile, Olivia's biggest scandal was her affair with Fitz and all she wants is to be happy with him. They are both truly torn about having to choose between love and careers.
This choice between happiness and career success was a key theme in the show, and this quote demonstrates Cyrus' opinion on the topic clearly, arguably solidifying him as one of Scandal's most dangerous villains.
Mellie Shares A Realistic Insight
"It Hurts Until It Doesn't. You Think What He Did Will Break You But It Won't. You Will Be Fine. Numb… But Numb And Fine Are The Same."
Mellie went through many highs and lows as the First Lady of the United States. When she gives Cyrus advice on what to do, she can't help but relate to her own past. At the end of the day, Cyrus does what he wants and always ends up going too far. He continues to put his career and selfish motives ahead of his humanity and most importantly, his marriage.
RELATED: Each Season Of Scandal Ranked, According To Rotten Tomatoes Audience Score
He'll do anything to win and make sure he can overturn the way things were before with the oval office. But this insight from Mellie is interesting because she knows that she has stood by and watched as Fitz has made unforgivable mistakes.
Abby Gives Her Best Advice To Olivia
"You're A Gladiator. Gladiators Don't Run. They Fight. They Slay Dragons. They Wipe Off The Blood. They Stitch Up Their Wounds. They Live To Fight Another Day."
Olivia admits to Abby about the plan to disappear and start a fresh new life. Olivia's life has spiraled and getting away seems like the only way for things to not explode – even if she doesn't want to go. In this moment, Olivia has given up and Abby delivers this quote in an attempt to let her know that running isn't what "gladiators" like Olivia do.
Although Abby's character gets worse throughout Scandal, in this moment she delivers a powerful reminder for both Olivia and the audience that staying and fighting is a part of life – running away would be like quitting, which is not in Olivia's nature.
Olivia Faces Her Truths
"It's Me. I'm The Thing That Needs To Be Handled. I'm The Scandal. The Best Way To Deal With A Scandal Is To Shut It Down."
Olivia faces inner turmoil when things get out of control. She is used to being the boss and controlling every move. However, when things slip out of her grasp, she admits defeat. Although these times are rare, it's a relatable moment from her.
RELATED: Shondaland Leading Ladies, Ranked By Likability
Here, Olivia shows her rarely seen vulnerable side as she holds all the weight on her shoulders and delivers an unhealthy dose of self-pity. It's an important moment in the show but thankfully Jake is there to set her straight, telling her to not pity herself and get herself together, which is really what she needs.
Fitz Confesses Her Feelings For Olivia
"You Own Me, You Control Me… I Belong To You."

In one of the most memorable moments, Fitz and Olivia get into a passionate discussion about their roles with one another. Olivia begins to hold back from Fitz because she feels guilty about their relationship. Fitz doesn't try to hide his protest as he passionately tells her that he is in love with her despite their positions. Fitz uses this moment to go on about his intense feelings for Olivia.
Their relationship got mixed reviews from fans overall. Some fans rallied behind them while other fans rejected Fitz and Olivia's relationship completely. This moment is one of many intense moments between Olivia and Fitz and also one of the most talked-about lines in the series, making it an important Scandal moment.
Olivia Knows Her Worth
"If You Want Me, Earn Me."
In another passionate moment, Fitz calls on Olivia but she tells him once again that they need to separate. Olivia constantly battles her feelings for Fitz, telling him to focus on being president and not her. Olivia knows that she is more than just a mistress and she doesn't want the burden of being a secret anymore.
Ultimately, Olivia realizes that Fitz calls for her when he should be focused on more important things. She finally comes to the conclusion that being there for Fitz is convenient for him and not for her, and she deserves better than that. In this fan-favorite Scandal quote, Olivia reminds herself, Fitz, and the audience of her worth.
Rowan Preaches The Hard Truth To Olivia
"You Have To Be Twice As Good As Them To Get Half Of What They Have."
Olivia's father Rowan schools Olivia on the harsh realities of what would happen if the public knew about the affair between Olivia and Fitz. Olivia is usually the one with the harsh words but, in this moment, her father knows best and she can't help but stand there and take his words to heart.
Even though his words burn, he is right about the privilege and power Fitz holds. This poignant moment makes Papa Pope one of Scandal's fan-favorite characters as he tells Olivia that with the mistakes she's made so far she could have put herself in a better position.
Rowan Proclaims That Anyone Can Be Saved
"Everyone Is Worth Saving. Everyone. In The Face Of Darkness, You Drag Everyone Into The Light."
In a raw moment between Olivia and Rowan, Olivia questions the morals of the people around her. She truly believes that there is evil everywhere and the people who are on top will continue to cause havoc and no one is worth saving because of this. She thinks back to the bad things she's done and doesn't know what to do but Rowan explains that it is always about choice.
In the end, if someone is worth loving who can be a monster then they can be saved too. It becomes a genuine moment Olivia shares with her father who isn't always the easiest to love.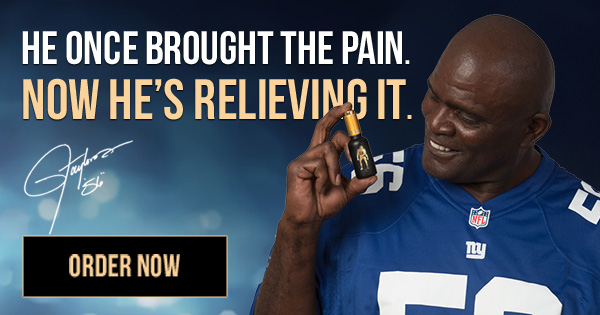 Olivia's Catchphrase
"It's Handled."
Through all the scandal and deceit, Olivia's main focus is to be in control. She wants to be the one that saves the day which makes her a great character even with all of her flaws. She is the one that actually handles all the affairs and the problems that come along. As the series goes on, it becomes harder to control all the chaos that occurs around the main characters.
But, when Olivia says this, fans know that she took care of business and embodies the empowerment that she dreams about. It's rewarding to watch her navigate her way around complicated situations but she does this flawlessly with her team of "gladiators."
NEXT: The 10 Best Shondaland Characters, Ranked
J.K. Simmons & Sissy Spacek Star In Trailer For Sci-Fi Series Night Sky