Ryan Reynolds sneaks all four of his various business brands into a Deadpool 3 movie update cheekily saying "brand integrations" are complete.
Ryan Reynolds sneaks all four of his various business brands into a Deadpool 3 movie update cheekily saying "brand integrations" are complete. Plot details for the third Merc with a Mouth movie are currently unknown, though it has been confirmed that the film will introduce the fan-favorite character to the Marvel Cinematic Universe and will likely remain R-rated. Reynolds will once again lead the cast of Deadpool 3 with Blind Al actress Leslie Uggams being the only other star confirmed to be returning from the Fox franchise.
Development on Deadpool 3 has seen a rocky road, first beginning at 20th Century Fox with simultaneous plans for an X-Force movie after the team was introduced in Deadpool 2. With Disney's acquisition of 21st Century Fox in 2019, the future X-Men plans were initially cancelled by the studio until later that year when franchise scribes Rhett Reese and Paul Wernick confirmed they were developing a new script and were awaiting word on Marvel Studios while Reynolds confirmed the threequel's development that December. After nearly five years since he was last seen on screen, Reynolds and his creative team have a fun update for fans of the franchise.
SCREENRANT VIDEO OF THE DAY
Related: Marvel's Phase 5 Movies Are Already More Exciting Than Phase 4
As development is finally gaining ground on the long-awaited threequel, the official Deadpool Twitter account has shared a cheeky Deadpool 3 update. The post is a still from Deadpool 3 of Rob Delaney's Paul auditioning for X-Force with Ryan Reynolds' four brands, Aviation Gin, Mint Mobile, Wrexham AFC and Maximum Effort, snuck into the image with the caption jokingly stating "brand integrations" have been completed and now comes work on the "story, character and script." Check out the humorous update below:
Click here to see the original post
As his star profile has risen over the past six years thanks to the original Deadpool movie, Reynolds has expanded his footprint to a variety of businesses both in and out of the film industry, namely his Maximum Effort production label, Aviation American Gin, cell phone carrier Mint Mobile and football club Wrexham AFC, which he co-owns with fellow actor, It's Always Sunny in Philadelphia's Rob McElhenney. Reynolds has subsequently used his film roles to promote Aviation Gin, not-so-subtly sneaking it in to everything from Michael Bay's 6 Underground to Paul Feig's A Simple Favor to his recent Netflix hit Red Notice. All four companies can be seen across the cheeky Deadpool 3 update, with Rob Delaney's Paul wearing a jacket with a Mint Mobile logo on it while both a Maximum Effort logo sticker and Wrexham AFC poster can be seen on the board in the background and bottle of Aviation Gin situated on the table in the foreground.
Though some may have preferred the next Deadpool 3 update to be a confirmation that production has begun on the film or that Josh Brolin, Zazie Beetz or Morena Baccarin are reprising their roles of Cable, Domino or Vanessa, it's nonetheless a cheeky wink to audiences befitting of Reynolds and the franchise. While anticipation was already high for the new film throughout its development, the recent additions of Free Guy and The Adam Project director Shawn Levy to the helm and the returns of franchise scribes Rhett Reese and Paul Wernick have left audiences hungry for more news on the threequel. With the writing and directing teams now set along with the brand integrations, one can hope further Deadpool 3 reveals are right around the corner.
More: Deadpool 3 Should Have The MCU's Real Wolverine (To End Jackman Feud)

Source: Deadpool/Twitter
Thor: Love and Thunder (2022)Release date: Jul 08, 2022
Black Panther: Wakanda Forever/Black Panther 2 (2022)Release date: Nov 11, 2022
Ant-Man and the Wasp: Quantumania (2023)Release date: Feb 17, 2023
Guardians of the Galaxy Vol. 3 (2023)Release date: May 05, 2023
The Marvels/Captain Marvel 2 (2023)Release date: Jul 28, 2023
Amber Heard May Be Cut From Aquaman 2 After Being Released From Contract
About The Author

Grant Hermanns
(1708 Articles Published)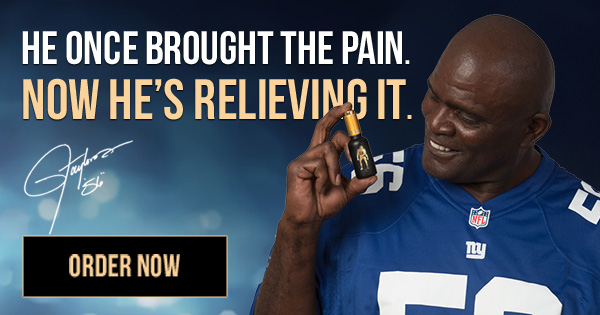 Grant Hermanns is a News Writer, Interviewer and Hiring Manager for Screen Rant, having joined the team in early 2021. Way back in 2015 while still in his college days, Grant got his start in the entertainment journalism industry with creator-friendly site Moviepilot until it shuttered nearly three years later. From there he joined the staff at ComingSoon.net and was its Associate Editor prior to coming over to Screen Rant.
To say he's a lover of film and television would be an understatement and when he's not mass consuming either you can find him exploring the world of Dungeons & Dragons with friends or slowly making his way through his gaming backlog.
More From Grant Hermanns