Ryan Reynolds is a Canadian-born actor who is most famously known for his role as Deadpool. But his skills aren't limited to acting on the big screen.  He's also an excellent writer, producer, and entrepreneur.
Having been active in Hollywood for over 3 decades, Ryan Reynolds' net worth has been greatly impacted by his roles in films such as Deadpool and The Proposal. However, it was his ownership in Aviation American Gin (which he sold in 2020) and his majority ownership stake in the mobile phone service, Mint Mobile, that have really boosted his net worth to well over $100 million.
Read on to discover Reynold's most successful projects and investments and trace his career from the start to the present day.
Early life
Ryan Rodney Reynolds was born on October 23rd, 1976 in Vancouver City, British Columbia. Reynolds is the youngest son of James Chester Reynolds, a retired policeman, and Tamara Lee, a retail sales employee. His parents raised young Ryan and his brothers as Roman Catholics in the city's Kitsilano neighborhood.
It was when Reynolds was only 13 that he began showing promise as an actor. He would take on a number of small roles in various television series before he finished school. And when he graduated from high school at Kitsilano Secondary in 1994,
It was when Reynolds was only 13 that he began showing promise as an actor. He would take on a number of small roles in various television series in Canada before he finished school.
And after he graduated from high school at Kitsilano Secondary in 1994, he would enroll at Kwantlen Polytechnic University to get a degree and forget acting. Not long after, he would run into Johnny star Chris William Martin who would convince him to move to Los Angeles to give acting a second try.
Career beginnings
Reynolds' career got started in 1991 when he starred in a Canadian teen soap opera titled Hillside. The series was distributed in the US through Nickelodeon, and the network rebranded the series as Fifteen. He would also play a recurring character, Macro, in The Odyssey which ran from 1993 to 1994.
 In 1996, he co-starred in the TV movie Sabrina the Teenage Witch with Melissa Joan Hart. He also took on the role of Berg in the Two Guys, A Girl, and a Pizza Place (1998), which aired for four seasons on ABC.
The smash hit National Lampoon's Van Wilder in 2002 gave him his first major break in Hollywood. Reynolds was no stranger to comedic roles, but he also did some major physical training for his role in the film Blade: Trinity in 2004.
Next up, he would join The Amityville Horror in 2015. And then something a bit lighter later that year with the romantic comedy Just Friends with Anna Faris.
Some other notable titles that Reynolds' starred in included 2006's Smokin' Aces, 2010's Buried, and 2013's Safe House. And in 2009, he played a supporting role in Weapon XI and X-Men Origins: Wolverine, which would go on to earn over $370 million worldwide off of a $150 million budget.
He also played Andrew Paxton in 2009's The Proposal with Sandra Bullock, which comes at number nine in the top 10 grossing films that Reynolds has starred in. The film, which cost $40 million to make, made $317 million worldwide.
A flourishing career
In 2011, Reynolds got cast for the role of Hal Jordan in the Warner Bros film Green Lantern. However, the movie failed to reach its targets financially and critically. There were two upsides to the film though. One, it opened the door for more superhero roles in the future. And more importantly, this was the project where he would meet his future wife, Blake Lively.
Despite the poor reception from fans and critics alike on Green Lantern, the film did earn a total of $219 million worldwide, off of a $200 million budget. So the production did at least break even.
Reynolds went on to play Nick Walker in the 2013 Universal Pictures R.I.P.D., a film adaptation of the Dark Horse comics of the same name. The following year, he was in Woman in Gold. And he then returned to the thriller genre in 2015 for the movie Self/Less.
Massive popularity
It was Reynold's role in 2016's Deadpool that would propel him to new levels of fame. The film was a massive success with critics and fans. Not to mention, it was a huge commercial success as well, grossing over $782 million at the box office worldwide. Reynolds' performance as the title character was widely praised, and he would go on to reprise the role in 2018's Deadpool 2.
Years prior to Deadpool's release, Reynolds had already expressed a desire to create a reboot of his X-Men character. He got heavily involved in developing the role, and a new back story based on the source material in Marvel Comics was established.

Deadpool broke all kinds of records. It had an opening weekend of more than $130 million, which was the highest opening ever for an R-rated film. Deadpool one still holds that record today, with Deadpool 2 closely behind it with an opening of $125 million.
Earning $2 million for his titular character, Ryan Reynolds' net worth greatly benefited from the film. Not to mention, Reynolds would also earn box-office bonuses and backend compensation from the film. 
Reynolds won Best Actor for his role in the movie at the Saturn Awards in 2017. He also earned a Favorite Movie Actor from the People's Choice Awards and a Golden Globe Award nomination. And even cooler still, he earned his star on the Hollywood Walk of Fame in 2016. Fans can find the star at 6801 Hollywood Blvd, in front of the Hollywood and Highland complex.
The cast and production returned to filming in June 2017 and Deadpool 2 opened on May 28, 2018. It outgrossed the first film, earning a whopping $785 million worldwide. It stands as the ninth highest-grossing 2018 film. Reynolds' earnings for the sequel are unclear, although reports estimate about $30-40 million thanks to his backend points.
Reynold's acting career as the beloved character Deadpool will continue in the third installment. Deadpool 3 has been announced, but there's still no word on when the movie will begin filming.
Investments
In addition to all his success in Hollywood, Ryan Reynolds' net worth also gets a significant boost from his various business ventures. He started Maximum Effort, a production company with a 'first-look' three-year contract with Fox. They created several ads and film projects and are currently developing a live-action film Clue based on the board game.
In 2018, the actor gained a stake in Aviation American Gin, and in 2020, the company was purchased by Diageo, the world's largest spirit maker, for up to $610 million. Its reported that Reynolds retained his interest in the company post-sale.
In November 2019, Reynolds purchased a majority stake in Mint Mobile. The company, which is only been around since August 2016, has seen tremendous growth. Just a year after Reynold's involvement, the brand was reporting boosted revenue (from the previous three years) of nearly 50,000%.
And if all of those ventures weren't enough to keep Reynolds busy, he also forged a business partnership in 2020 with the Wrexham Supporters Trust and fellow actor Rob McElhenney. They took over the Wrexham A.F.C. football club in November of that year and received approval for their takeover in February 2021. It's reported that Reynolds and McElhenney invested $2.5 million for the takeover. 
Personal Life
Reynolds dated singer Alanis Morissette in 2002. And by 2004, the couple was engaged. However, they split up in 2007, with Alanis writing Torch after grieving over their breakup. The actor then dated Scarlett Johansson in 2007. In 2018, they would married in Tofino, British Columbia. Two years later, the pair separated and later finalized their divorce in July 2011.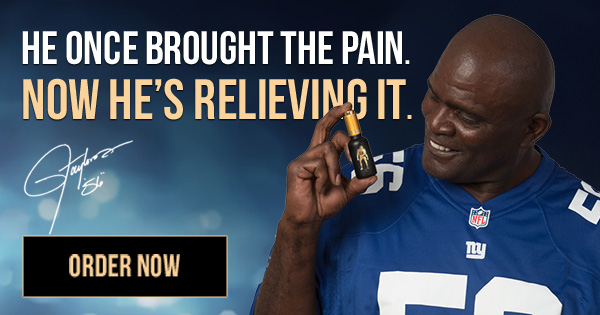 While filming Green Lantern, Reynolds met Blake Lively. The two began dating each other in October 2011. And they would later married in September 2012 at the controversial Boone Hall Plantation in South Carolina. Reynolds apologized for choosing the venue associated with slavery in the wake of the 2020 civil rights protests.
Reynolds and Lively have three daughters and are currently residing in Pound Ridge, New York. The couple purchased an old-school colonial style home in the area that was built in 1860. The 8,892 square foot home was purchased in 2012 for $5.7 million and sits on 11.65 acres.
The couple has also made generous donations to different causes including the Ukrainian refugees of the Russian invasion. They've also donated to the Canadian charity Water First, an amazing charity that trains Indigenous youth and adults to become water operators and environmental water science technicians.
Ryan Reynolds' Net Worth 2022
As of 2022, Ryan Reynolds' net worth is estimated at $150 million. Between his earnings from Hollywood and numerous additional business ventures, his net worth will only continue to rise. 
Fans can expect to see Reynolds next in Spirited, a musical version of the Charles Dickens classic, A Christmas Carol. Reynolds joins Will Ferrell for the project, which will debut on Apple TV+ during the holiday season of 2022.
Additionally, Reynolds will star in John Krasinski's Imagery Friends, alongside Steve Carell and Phoebe Waller-Bridge. And of course, he'll return as Deadpool in Deadpool 3. While those are just a few titles, Reynolds has more than 10 upcoming films in development.
Recommend recommendationsPublished in Celebrity