He's Ukraine's richest person.
He's one of the figures U.S. intelligence officials say funded consulting and lobbying on behalf of a pro-Russia Ukrainian political party by former President Donald Trump's campaign chairman, Paul Manafort, who later pleaded guilty to conspiracy charges.
He controls the company whose steel plant became a symbol of Ukrainian resistance against Russia's invasion through reports of Ukrainian soldiers and civilians hiding out there for weeks amid Russian bombardment.
He has vowed to help rebuild Ukraine and decried Russia's invasion despite a past affiliation with a political faction backing Russian President Vladimir Putin.
He also controls one of Appalachia's most prominent metallurgical coal producers that analysts say faces a fraught financial future because of losses Russia's invasion has inflicted on his business empire.
He's multibillionaire Rinat Akhmetov.
His billions are far fewer than they were before Russia invaded Ukraine in February.
"The war in Ukraine will make it very hard for Akhmetov to continue his operations in West Virginia," said Donald Edward Davis, a researcher and author who was a Fulbright scholar in Ukraine.
Akhmetov's Metinvest, a group of steel and mining companies, has assets in Ukraine and elsewhere in Europe in addition to the U.S., where Tennessee-based metallurgical coal producer United Coal Company LLC and its mines in West Virginia and Virginia have operated under the Metinvest umbrella.
United Coal operates independently from and engages in arms-length commercial transactions with Metinvest but hasn't shipped any coal to its parent company since Russia invaded Ukraine, shifting sales to other domestic and foreign customers, according to Metinvest and United Coal officials.
United will resume coal shipments to supply Metinvest when the war in Ukraine ends and Metinvest has a greater need for metallurgical coal, used for making iron and steel from the United States, said Paul A. Konstanty, United's vice president and general counsel.
"Despite the war and the geopolitical turbulence it has created, United Coal remains an inseparable part of the Metinvest group of companies," Konstanty said in an email.
That turbulence has been troublesome for Akhmetov's bottom line.
Akhmetov has lost $4.83 billion – 70% of his current net worth of $6.83 billion — so far this year, according to Bloomberg. That is a bigger loss than any of those sustained by the billionaires above his rank of 326th on Bloomberg's list of the world's richest people.
Metinvest shed new light on an unclear business future when it announced its first-quarter operational results Friday.
Suspension of production at Azovstal and other steelmaking facilities because of the war drove plummeting output. Metinvest's output of merchant semi-finished products (pig iron, slabs and billets) fell by 45% quarter-over-quarter.
The credit rating agency Fitch Ratings has determined Metinvest is a substantial credit risk, assigning it a rating that depicts default as a "real possibility." Fitch cited an increase in operational risks triggered by Russia's invasion of Ukraine, noting that key company assets have been severely damaged.
Dmitry Marinchenko, a senior director at Fitch, said United Coal should be able to sell coal to external customers and Metinvest's U.S. operations will not be disrupted.
But Maximilian Hess, a fellow at the Foreign Policy Research Institute, said it's likely Metinvest will default or at least have to significantly restructure its debts. Hess said Akhmetov's U.S. assets could be first on the chopping block with the war's restrictions on revenue from Metinvest and DTEK, another Akhmetov holding.
Metinvest had unrestricted cash of $493 million as of March, down 27% from the end of 2021, according to a credit opinion from Moody's Investors Service that noted that 77% of that cash was held outside Ukraine.
The credit opinion noted that Metinvest's recently downgraded Moody's credit rating could sink further because of damage to assets, market disruptions and a downgrade in Ukraine's sovereign rating.
"An upgrade of the ratings at this stage is unlikely," Tobias Wagner, a senior credit officer at Moody's, said in an email.
Akhmetov emerged as a figure in a Select Senate Intelligence Committee report on Russian interference in the 2016 presidential election, which noted the oligarch "has maintained significant ties to Russia and Russian-backed actors."
But Russia's attack on Ukraine has called into question the security of Akhmetov's business empire, which includes West Virginia mine operations with a checkered safety history.
United here, devastated there
United Coal Company employs nearly 1,000 people across Appalachia, Konstanty said.
United's Beckley-based Pocahontas Coal Company LLC and Mill Creek-based Carter Roag Coal Company were West Virginia's 10th and 16th-highest coal-producing companies in fiscal year 2021, respectively, according to state Office of Miners' Health, Safety and Training data. The two companies combined to produce 3.92 million tons.
There might be plenty of the external customers that Marinchenko predicts will keep United Coal going, but Davis said it will likely take much more than Akhmetov's $4 billion-plus net worth to rebuild Metinvest's Azovstal steel plant in the Ukrainian port city of Mariupol.
Akhmetov has resolved to sue Russia for all losses inflicted on Metinvest plants, reporting pre-war worth of at least $10 billion at Azovstal and another steel plant.
Ukrainian soldiers and civilians have holed up in the massive plant, whose four square miles and underground tunnels and bunkers made it a makeshift fortress for weeks against Russian attacks. Photos of Ukrainian fighters inside the besieged plant with missing limbs and deformed faces have drawn attention to the dire conditions there.
The plant has been largely destroyed, and fighting between Russian and Ukrainian forces has intensified in recent days since the International Committee of the Red Cross reported facilitating the evacuation of more than 500 people from Azovstal and the Mariupol area.
'That message endangers miners'
Mine safety advocates have criticized United Coal operators and federal mine safety regulators for not doing more to protect mine workers in West Virginia.

Two miners were killed in February 2013 in separate incidents at United Coal subsidiary Pocahontas Coal's Affinity Mine in Sophia, Raleigh County.
Federal mine investigators attributed the first death to inadequate maintenance of gate safety switches that were tampered with, making unsafe a 30-ton service hoist used to transport miners and supplies into and out of the mine.
The result was the death of scoop operator Edward L. Finney, 43, who was pinned underneath a battery-powered scoop at the bottom of a shaft where the hoist was used, according to the Mine Safety and Health Administration.
Twelve days later, shuttle car operator John Myles, 44, was pinned underneath the rear frame of a rubber-tired, battery-powered section scoop, according to the agency. The scoop was allowed to operate with supplies and other extraneous material on top of the machine, and traveling in the reverse direction with the batteries in a raised position caused limited visibility of the machine operator, the agency said.
A month before the incidents, the Mine Safety and Health Administration issued a rule to strengthen its Pattern of Violations regulation intended to incentivize mine operators to address the most dangerous safety problems in their mines.
The Department of Labor Office of Inspector General found in a 2010 audit report that regulators hadn't successfully exercised their Pattern of Violations authority in the 32 years since gaining it under the Mine Safety and Health Act of 1977.
After the Upper Big Branch Mine disaster in Montcoal, Raleigh County, killed 29 miners in April 2010, the agency announced that an error in computerized tools it developed for Pattern of Violations oversight had incorrectly omitted the mine from the most recent list of mines with Pattern of Violations designation potential.
The MSHA uses the Pattern of Violations rule to identify mine operators who have shown a pattern of what it categorizes as significant and substantial violations. The agency created that designation for violations reasonably likely to result in serious injury or illness.
In 2013, the MSHA included the Affinity Mine in its first round of Pattern of Violations notices since the newly revised rule went into effect in March of that year.
The Affinity Mine received 124 violations under the category during the review period, a fourth of which federal inspectors cited as "involving high negligence or reckless disregard" for miner health and safety. The mine received 35 closure orders during the review period, third-highest in the country.
If the MSHA finds any significant or substantial violation within 90 days after a Pattern of Violations notice is issued, the agency can order miners withdrawn from the affected area until the violation has been abated. 
In June 2018, Pocahontas Coal and the MSHA agreed to a settlement terminating the Pattern of Violations notice. Pocahontas Coal had appealed its Pattern of Violations designation before the Federal Mine Safety and Health Review Commission, an independent agency hearing appeals of disputes relating to the Mine Safety and Health Act of 1977. The company dropped its appeal as part of the settlement.
The Federal Mine Safety and Health Review Commission dismissed Pocahontas Coal's appeal in light of the company's agreement with the MSHA in August 2018.
In a scathing dissent, Commissioner Robert F. Cohen, Jr., objected to the broader agreement to lift the designation, calling it "unlawful" and noting a lack of evidence that the mine had passed an inspection without receiving citations for significant and substantial violations.
He wrote that lifting the designation "sends the dangerous message that an operator who has chronically disregarded safety, thus gaining an unfair advantage over safer competitors in the process, may nevertheless obtain reprieve from the Mine Act's heaviest sanctions by the grace of a friendly administration no longer committed to enforcing those sanctions. That message endangers miners."
"This is a dangerous precedent for American coal miners, one that must be reversed immediately," United Mine Workers of America International President Cecil E. Roberts said.
In a letter to the UMWA defending the MSHA's decision to settle with Pocahontas, agency District Manager David Scott Mandeville cited a sharp decline in the Affinity Mine's citation rate and asserted "remarkable progress" in compliance.
Konstanty defended the Affinity Mine's safety record in an email, citing awards it received from the state Office of Miners' Health, Safety and Training for safety in 2018 and 2019 and noting that the mine's citation rate has been lower than the national average rate in recent years.
But assessed citations for significant and substantial violations have persisted at Affinity over that span, totaling 75. Violations since the beginning of this year have included failure to develop and follow an approved ventilation plan and protect miners from roof, surface or rib pillar falls.
In November 2021, David and Melinda Boggess of Camden-on-Gauley, Webster County, sued Pocahontas Coal in federal court, alleging Affinity Mine management knew a mantrip – a shuttle for transporting miners into an underground mine – was being operated at high speeds unsafely.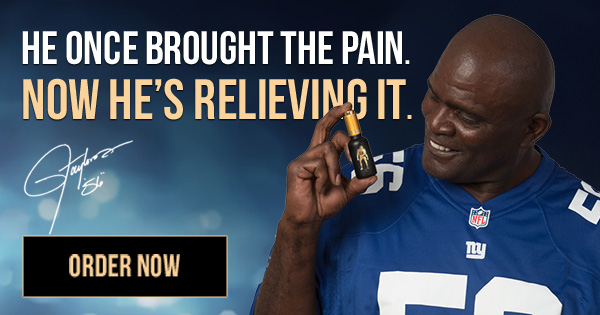 They alleged that approach resulted in a December 2019 incident leaving David Boggess with disabling permanent injuries to his cervical spine, right shoulder, right arm and back.
A federal judge dismissed the case after the couple and Pocahontas agreed to arbitration.
Miner fatalities nationwide have increased since, from 27 in 2019 to 37 in 2021, with 12 already through the first third of 2022.
The percentage of citations and orders designated significant and substantial decreased from 32% in 2009 to 18% in 2020 and 20% last year.
"MSHA may not be enforcing mine safety law as vigorously as it did 10 years ago," said Cohen, who is no longer a safety review commissioner.
MSHA Assistant Secretary for Mine Safety and Health Chris Williamson, a Mingo County native confirmed to that position in March, said his agency won't hesitate to use Pattern of Violations authority. Williamson noted that operators have the primary responsibility to prevent unsafe conditions.
"I want to be equally as clear that MSHA is laser-focused on doing everything that we can, including working with the mining industry and labor, to address this issue and protect miners' safety and health," Williamson said in an email.
Looking for support
Metinvest finished restructuring $2.3 billion in debt in 2017 after fighting in eastern Ukraine in 2014 had stopped company production and cut revenue.
"There is a lot more support for Ukraine out there now, and it is quite likely Metinvest could count on even more market support this time around," Hess said.
But Metinvest and mine safety stakeholders share something in common at least until the company rises from the rubble: an uncertain future with cause for concern.
"[Akhmetov] will take a big hit financially if the war continues," Davis said.