Robert Pattinson reveals the unusual comics that inspired his new take on the Dark Knight, including the 1989 storyline Batman: Shaman.
The Batman's Robert Pattinson reveals the unusual comics that inspired his new iteration of the Dark Knight. What was once a solo movie for Ben Affleck's Caped Crusader set in the DCEU has now morphed into a standalone entry that is slowly starting its own Bat-verse, evidenced by the Penguin spinoff series coming to HBO Max and the early talks of a sequel. Other than Pattinson as the Dark Knight, the film will introduce Zoë Kravitz as Catwoman, Paul Dano as the Riddler, Jeffrey Wright as Lieutenant Gordon, Andy Serkis as Alfred Pennyworth, and Colin Farrell as the Penguin.
As with every major superhero film, there has been much discussion about which specific comics inspired The Batman. For the movie's grounded and gritty tone, writer/director Matt Reeves drew from Batman: Year One. For the serial killer side of the story which involves the Riddler targeting Gotham's elite, Reeves was inspired by both The Long Halloween and its sequel Dark Victory, while also taking inspiration from the real-life Zodiac Killer. Reeves and Pattinson also looked to Batman: Ego to get a sense of the effect these killings have on Bruce Wayne psychologically.
SCREENRANT VIDEO OF THE DAY
Related: The Batman's Batverse Plan Is Perfect (So Why's It Never Happened Before?)
Now, in an interview with EW, Pattinson revealed some additional comics that inspired his take on the character. Beyond the more obvious fare, he looked to more unusual stories like Batman: Shaman, and, to a lesser extent, The Man Who Falls, the former responsible for inspiring how Pattinson moved in his suit and helped the actor get a sense of why the GCPD willfully permits a masked vigilante to examine active crimes scenes. Read what Pattinson had to say about Batman: Shaman below:
It's almost a dream state the whole time. I was like, "Oh, that hasn't really been touched on." There's a kind of mysticism to it.
In other iterations of the suit, because of the way you move, you kind of have to be more of like a tank. And in this one, it felt like it was such a shock how smoothly you could move. You kind of end up moving like more of a wraith. There's a scene right in the beginning of the movie where I'm kind of crouching over, investigating this dead body. And I really wanted [it to feel like] a sort of druid. 
I was trying to play that, trying to think: "How can you be a detective when you are wearing this outfit, which is the opposite of a detective?" I thought, it's kind of [like] he's a witch doctor more than anything else. And the more you get it right, the more the police believe him, and so they start letting him into crime scenes and stuff.
Written by Dennis O'Neil and illustrated by Ed Hannigan and John Beatty, Batman: Shaman was first published in 1989 and follows Bruce Wayne years before he dons the cape and cowl. In the comic, Bruce is injured while training in the Alaskan mountains and is rescued by a local shaman who heals him with an ancient tale of how bats gained the ability to fly. Years later, this myth plays an important role in inspiring Bruce to become Batman.

Since Reeves' movie opts to reboot the franchise without rehashing Batman's well-known origin story and instead begins during his second year of crimefighting in Gotham, Pattinson had to do some homework to get into the character's headspace and understand his motivations for first suiting up. Batman: Shaman is much less grounded than Reeves' film due to its mysticism, but its lesser-known backstory should provide an interesting basis for Pattinson's distinctive take on the character in The Batman.
Next: Robert Pattinson Is Improving Bruce Wayne, Not Just Batman
Source: EW
The Batman (2022)Release date: Mar 04, 2022
DC League of Super-Pets (2022)Release date: May 20, 2022
Black Adam (2022)Release date: Jul 29, 2022
The Flash (2022)Release date: Nov 04, 2022
Aquaman and the Lost Kingdom (2022)Release date: Dec 16, 2022
Shazam! Fury of the Gods (2023)Release date: Jun 02, 2023
The Batman Director Teases Barry Keoghan's Really Cool Cut Scene
About The Author

Adam Bentz
(984 Articles Published)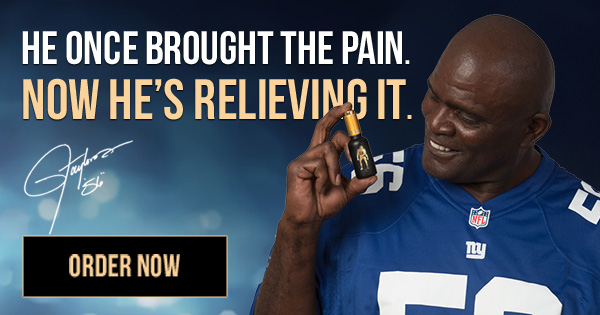 Adam Bentz is a movie and TV news writer for Screen Rant. From a young age, Adam has been interested in a wide range of movies and television, but it was talented auteurs like Quentin Tarantino, Paul Thomas Anderson, and Aaron Sorkin who ultimately sparked his interest in the craft. Motivated by his love for the screen, Adam studied creative writing with a concentration in screenwriting at Southern New Hampshire University.
After graduating, Adam interned as a writer with The Borgen Project, a nonprofit organization working to end extreme poverty. Other than writing for Screen Rant, Adam reviews films on his website adambentz.wordpress.com
More From Adam Bentz