Robert Downey Jr. is an American-born actor who is best known for his role as Iron Man in multiple Marvel films and as Sherlock Holmes in Warner Brothers' Sherlock Holmes film franchise.
However, it's not just Downey Jr.'s work as an actor that has contributed to his massive success. Working as a producer and making smart real estate investments have significantly contributed to Robert Downey Jr.'s net worth. Read on to discover Downey Jr.'s most successful projects to date and follow his career from its beginning until now.
Early Years
Robert John Downey Jr. was born in New York City, New York, on April 4, 1965. His father was Robert Downey Sr., a filmmaker and actor. And his mother, Elsie Ann, was an actress who acted in Downey Sr.'s movies. Additionally, Downey Jr. has one sibling, Allyson Downey.
The family lived in New York City, in Greenwich Village. And as a five-year-old, Downey played his first role in one of his father's movies. After this role, he continued to act in several movies directed and produced by his father.
Downey Sr. was a drug addict, and Downey Jr. was given access to drugs and alcohol at an early age. After his father and mother divorced, Downey Jr. went to California with his father. He attended Santa Monica High School but dropped out to pursue a career in acting.
Acting Career
Robert Downey Jr.'s acting career started when he was five years old. However, as he got older, drug-related issues would cause his career to go on a rollercoaster ride for several years. 
He joined Saturday Night Live for a season from 1985 to 1986, appearing in 16 episodes. And the same year, he starred in John Hughes' Weird Science opposite Anthony Michael Hall and Kelly LeBrock. With a conservative budget of just $7 million, the film made $38.9 million worldwide.
In 1987, Downey Jr. would star in Less Than Zero, where he would ironically portray a drug addict. Unfortunately, the crime drama wasn't a big hit, only grossing $12.3 million on its $8 million budget.
In 1992, Downey Jr. would take on the role of Charles Spencer Chaplin in Richard Attenborough's Chaplin biopic. While the film wasn't a financial success, only grossing $9 million on a $31 million budget.
However, the film did result in an Oscar nomination for Downey Jr. for Best Actor. He also won the BAFRA Film award for Best Actor in 1993 for his work in the film.
The Impact of Drugs on Robert Downey Jr.'s Career
While Robert Downey Jr.'s net worth continued to rise from his work in front of the camera, off-camera, his drug abuse was becoming a bigger issue. His strong performances in movies like 1994's Natural Born Killers and 1995's Restoration became hidden behind his addiction issues.
In 1999, Downey Jr. was sentenced to a three-year prison stint. But he would only serve one year in California Substance Abuse Treatment Facility and State Prison, Corcoran.
Then in 2001, police found Downey barefoot and wandering around Culver City. Still on parole, Downey Jr. was arrested again for suspicion of being under the influence. However, instead of being sent back to prison, he was ordered to rehab this time. Additional fallout from the incident included Downey Jr. being fired from his role on Ally McBeal.
The Turning Point
In 2003, Robert Downey Jr. met his now-wife, Susan Downey, on the set of the 2003 psychological thriller, Gothika. The Halle Berry-led film was being produced by Susan Downey (Susan Levin) at the time, and it went on to gross $141 million on its $40 million budget.
Susan Downey presented Downey Jr. with an ultimatum, and it was what he needed to get sober. So he quit drugs for good in 2003, and much-needed change followed for Downey Jr. and his career.
He would star in thirteen major motion pictures over the following five years. These movies included The Singing Detective in 2003, Good Night, and Good Luck in 2005, A Scanner Darkly in 2006, and Zodiac in 2007.
Iron Man
Finally, the box office hits started to roll in. The first was Jon Favreau's Iron Man in 2008. It was the first of many films with Downey Jr. in the role of Tony Stark.
When it comes to Downey Jr.'s work on Marvel movies, Iron Man would be the smallest paycheck he would receive from the MCU (Marvel Cinematic Universe). It's reported that he was only paid $500,000 for the film, though it's suspected that he had a back-end cut of net profits as well from the film.
The movie was a massive box office success, making $585 million on its $140 million budget. Those numbers secured the green light for the 2010's Iron Man 2. However, before that film would premiere, Downey Jr. had a few more box office successes to come.
In 2008, he appeared in Tropic Thunder. And for his work in this film, Downey Jr. received a nomination for Best Supporting Actor from the Academy Awards. The action war comedy earned $195 million worldwide on its $92 million budget.
Sherlock Holmes
Next came Guy Ritchie's Sherlock Holmes in 2009. With Robert Downey Jr. in the titular role, the movie was wildly successful, grossing $524 million worldwide on a $90 million budget. Additionally, Downey Jr. received a Golden Globe for Best Actor in a Comedy or Musical for his work on the film. 
He would reprise the role in 2011's Sherlock Holmes: A Game of Shadows, which would earn $544 million worldwide on its $125 million budget.
Robert Downey Jr.'s net worth was rapidly growing at this point in his career. However, as of 2010, Downey Jr. had only starred in 3 of his top 10 highest-grossing films.

His eighth high-grossing film at the box office came with 2010's Iron Man 2, which made $624 million on its $200 million budget. The movie brought a rumored $10 million salary for Downey Jr., in addition to another back-end deal. The sequel's success paved the way for 2013's Iron Man 3, which would perform even higher numbers. The film made $1.21 billion worldwide on its $200 million budget.
The following years would bring a massive amount of box office success for Downey Jr. with The Avengers, Avengers: Age of Ultron, Captain America: Civil War, and Spider-Man: Homecoming – all of which are in Downey Jr.'s top 10 highest-grossing film list.
Avengers: Infinity War and Avengers: Endgame
The biggest film contributor to Robert Downey Jr.'s net worth as of 2022 is 2019's Avengers: Endgame, which grossed $2.8 billion worldwide on a $356 million budget. In addition to being Downey Jr.'s biggest box office success, the film is also the second highest-grossing film of all time.
It's reported that Downey Jr. made $20 million upfront for starring in the film and a total of $75 million when all was said and done. The additional earnings were the results of an 8% backend deal on the film, and with the film making $700 million in profit, that resulted in an additional $55 million for Downey Jr. He was the highest paid actor for the film,
2018's Avengers: Infinity War is the number two spot for Downey Jr.'s box office successes. The film grossed $2.05 billion globally on its $321 million budget. It's reported that Downey Jr. netted at least $75 million for his work on the film.
Other Ventures
It's not just work in front of the camera that contributes to Robert Downey Jr.'s net worth. He has several other income avenues as well.
Music
Downey has contributed vocals to Chaplin, Friends and Lovers, Too Much Sun, and Two Girls and a Guy. He also contributed to the Singing Detective, Kiss Kiss Bang Bang Bang, and the soundtracks of many of his movies.
Downey Jr. published a CD titled The Futurist in 2004. And in the promotional video for his film Tropic Thunder, he, Ben Stiller, and Jack Black performed as "The Pips," backing Gladys Knight as she sang "Midnight Train to Georgia."
In the Ally McBeal episode Tis the Season, Downey performed a song as his character, Larry Paul. And he would sing in 4 more series episodes from 2000 through 2001.
Production Company
He and his wife, Susan, also started their own production company, Team Downey. The first project they worked on was The Judge. It starred Downey Jr. alongside Robert Duvall, and with a budget of $50 million, it grossed $84 million worldwide.
As of writing this, Team Downey has 21 projects in various stages of development. Its' most profitable film to date is 2020's Dolittle, which starred Downey Jr. as Doctor Dolittle. The film grossed $251 million worldwide on its $175 million budget.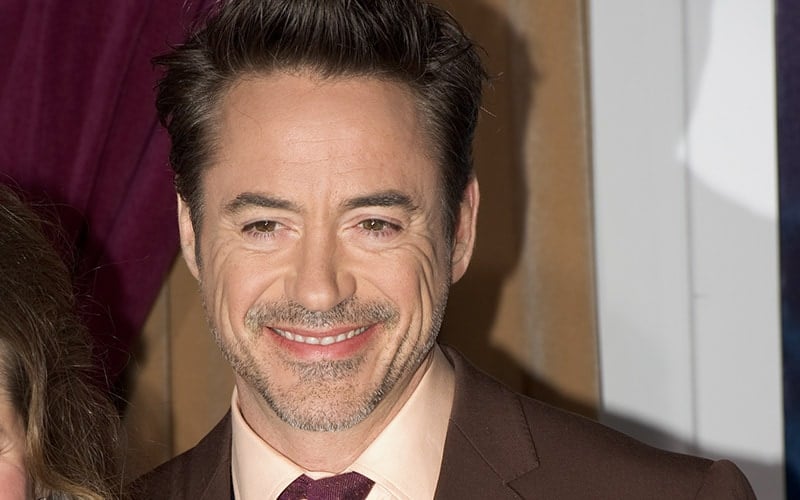 Real Estate
Robert Downey Jr. has owned a number of properties over the year. He purchased two properties in Venice Beach, one in 2009 for $5.6 million and another in 2013 for $3 million.
In 2012, Downey Jr. and his wife purchased a $3.6 million property in Rustic Canyon. The residence was nearby their ranch-style home in Pacific Palisades, which had been priced at $2.5 million.
In 2017, the couple purchased a $3.8 million mansion in Malibu. In the same year, they purchased a 19th century windmill in the Hamptons for $11.9 million and converted it into a stylish and charming home.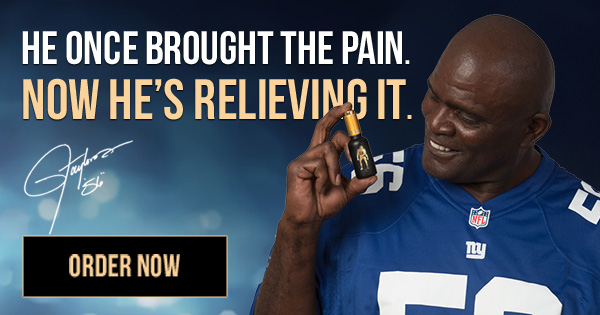 Personal Life
The late 90s and early 2000s were a turbulent time for Robert Downey Jr. His life was haunted by his addictions, which affected his career as well. After his last arrest in April 2001, he decided to set his life straight. And in August 2001, Downey Jr. starred in his first post-rehabilitation project, Elton John's music video for "I Want Love." Downey Jr. lip-synced the song and filmed the entire music video in one continuous take.
His drug addiction also made relationships difficult. His marriage to Deborah Falconer, with whom he had a son, Indio Falconer Downey, ended in a divorce that was finalized in 2004.
In 2005, he married Susan Levine. The couple has two children together. Their son's name is Exton Elias, born in 2012, and a daughter, Avri Roel, born in 2014.
Since 2003, he has been sober and drug-free. Downey Jr. attributes this to several factors, but he has said numerous times that his wife and family are the major factor. 
Robert Downey Jr.'s Net Worth
As of 2022, Robert Downey Jr.'s net worth is estimated at $300 million. Between his work in front of the camera as well as his work producing along with his real estate investments, Downey Jr.'s net worth shows no signs of slowing its growth.
Fans of Downey Jr. can see him next in Christopher Nolan's 2023 biographical film, Oppenheimer, in which Downey would portray Lewis Strauss. Then in Jamie Foxx's upcoming comedy-drama, All-Star Weekend. 
Additionally, Downey Jr. is currently filming the TV mini-series, The Sympathizer, which will tell the tale of a half-French, half-Vietnamese man who served as a spy for Communist forces during the Vietnam War.
And if that wasn't enough, Robert Downey Jr. has 18 additional projects in various phases of development. He'll produce on some and star in others, including Sherlock Holmes 3, which IMDB Pro lists as being in pre-production.
Recommend recommendationsPublished in Celebrity, Celebrity Net Worth