By Sam Volz: Former WBA light welterweight champion Regis Prograis says he wants to fight Gervonta 'Tank' Davis when he eventually returns to the 140-lb division. Prograis (27-1, 23 KOs)  says he feels confident that he'll defeat Tank when the time comes for them to fight.
For the time being, Prograis is facing Jose Zepeda (35-2, 27 KOs) next for the vacant WBC 140-lb belt. That's going to be Prograis' toughest fight since his questionable 12-round majority decision loss to Josh Taylor in 2019.
Prograis has won his last three fights since that defeat, beating Juan Heraldez, Tyrone Mckenna, and Ivan Redkach.
One of the reasons why it's taken Prograis longer than expected for him to win another world title is because none of the top contenders have wanted to fight him. Prograis has been avoided by the top guys, so he's had to scratch & claw his way into position to fight for a belt again.
"Gervonta for sure. Me and him had some words already," said Regis Prograis to the Last Stand Podcast when asked who he wants to fight at 140. "It's definitely between me and him if he's going to stay at 140.
"You're saying 140, but Ryan Garcia called him out, but Floyd [Mayweather] said he's got to come to 135. So what are y'all going to do? Is it 140 or 135? I don't know, but he'll eventually come back to 140 back again.
"If I'm world champion, he'll have to say my name, and guess what? We might have to get it on. Me and him went back and forth online. I don't take too kindly to people talking trash to me. I guess that's what it is.
"I see him as a very good fighter and one of the top guys at 140," said Prograis about Jose Zepeda. "He's left-handed, very dangerous. He has sneaky power, and he has a lot of experience. I think Zepeda has over 35 fights or something.
"I know he's going to come and bring his A-game. Another thing about that is me and Zepeda share one of the same trainers. I really think I can smash anybody. I have supreme confidence in myself.
"Of course, I don't overlook him, but I still have supreme confidence in myself. I think I'll win, but we both have knockout power. If I'm not mistaken, we have some of the highest knockout percentages in the division.
"I think it's going to be a fun fight, but I think I'm more superior. Maybe that's a mental flaw that I have or a mental advantage that I have.
"First off, it would mean everything," said Prograis when asked what it'll mean to him to be a world champion again. "Before I lost my title, I was #1 in the world, I was a world champion. I was the hot thing.
"In boxing, when you lose, you go to the pits of hell. You just drop down to the pits of hell. So for me, I went 3-0 with 3 knockouts [since then]. I've been climbing & climbing my way out.
"Little by little, I've been clawing my way out of hell again and now I'm back. I'm close out of the bit, but I've got to win the title to be out of the pit again. That's kind of how I feel.
"That climbing has made me stronger. Nobody said my name. I know what I am. High risk, low reward. Nobody wants to fight me. Once I win a title, everybody is going to say my name.
"This whole time, nobody said my name, but that's how it is in boxing. Those belts are more than gold. It's so crazy how important those belts are in boxing. But boxing should let the best people fight the best.

"Just because you don't have a piece of a belt, it shouldn't mean that you don't have a good fight.
"Right now, I'm kind of doing my own thing. I'm with Probellum. That side shows me love, but I don't know what happened. Every time I see and go to PBC fights, I talk to them. It never really goes nowhere.
"Right now, I'm kind of doing my own thing, and that's gotten me in the position I'm in fighting for a world title once again. I really feel like it," said Prograis when asked if we're going to see Prograis springboard to stardom.
"I was already a world champion and #1 in my division. Most people didn't even know that. People telling me, 'Congratulations, it's about time.' Bro, I was already a world champion three years ago already.
"Now, it's a little different. My mindset has changed. I feel like now I know how to be a world champion. When I did it before, it was easy for me. I did it, and it wasn't hard to be a world champion the first time.
"This time around, it's way harder because I lost a belt, and I fell into the pits of hell. I've been scratching my way up, and it's way harder, so I'll cherish it way more the second time around.
"After I do this interview, I'm going fishing. I've got my fishing clothes, and I'm going to do that a little later. Once I start camp, we not doing that anymore. I want to get things clear. Everybody thinks I wrestle alligators.
"I'm not wrestling alligators. I'm just in the same water as them. I'm not swimming with them. I'm not doing that type of s***. I guess that's what people think about me.
"No," said Prograis when asked if he'll move up to 147. "The only thing that would pull me to 147 is Josh Taylor. Besides that, I feel all the big fights are going to be at 140. So, I think I'm going to stay at 140.
"Josh Taylor, I definitely want my revenge with him; I want a rematch one day. Maybe he might not be able to get me to go to 147. If it's a big fight between me and him, I'll go to 147. But right now, I feel like all the big money fights for me will be at 140. So, I think I'm going to stay at 140.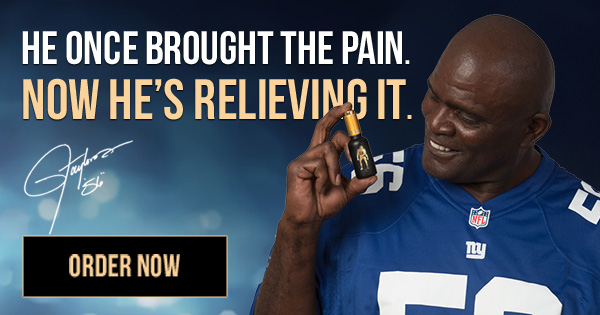 "I think it'll be Gervonta Davis," said Prograis when asked who he'd like to fight from the 135-lb division. "He's a 135-pounder. He moved to 140, and he stopped [Mario] Barrios. I think Barrios is a good fighter, but I think pound-for-pound, I'm the same thing. So I think that'll be a good fight.
"Yeah, for sure," said Prograis when asked if he'd still fight Josh Taylor without a title being on the line. "For me, it's fights. I'm not worried about no belts. It's the fights. How much am I getting paid?
"If it's for a belt, fine. How much are you going to pay me? I'm pretty sure me and Josh Taylor will do some big numbers overseas. Definitely, for sure, I don't need a belt to fight Josh Taylor.
"Who said my name? It's not my fault," said Prograis when asked why he's fighting bottom feeders.