20/04/2022
Rebecca Ferguson has joined the lineup for the Liverpool Against Racism Music Day this Sunday at Camp and Furnace.
Joining her as new additions will be local artist Jetta, Seafoam Green ft Kousic Sen and Amina Atiq who have also been added to the lineup.
Some of the city's best-known artists and DJs are set to appear in a fab Music Day to launch the new Liverpool Against Racism festival.
The LAR Music Day on Sunday is part of the week-long series of cultural events championed by Mayor Joanne Anderson and being held to promote conversation about, and action against, racism.
It's guaranteed to get Liverpool talking – and dancing! – so if you're up for a great day, here are 12 reasons why you should get a ticket…
1. Brilliant Baltic venues
Three of the best venues in the Baltic Triangle will play host to a line-up of incredible acts: Camp and Furnace will welcome some of the top names and bands in the music industry, while great DJ names will take to the decks at District with all your fave floor-fillers, and 24 Kitchen Street will introduce you to some of the up-and-coming acts you're definitely going to want to see more of in the future.
2. Tickets are only £5
Yep, it'll only cost you a fiver to get into each of the venues. That's less than a large Big Mac meal and under half the cost of your average cinema ticket for hours of amazing live music.
3. It could be one of your last chances to see Rebecca Ferguson live
The latest act to be announced, it could be one of the few times you'll able to see one of the city's favourite soul stars live on stage again. Rebecca has said her fifth studio album to be released next year will be her final one before she retires from the music industry, so see this local legend while you can.
4. Dance yourself dizzy at District
DJ Greg Wilson will be among those manning the decks at District. New-Brighton born Greg began DJing in 1975 and is one of the most important figures on the UK dance scene, famed for early 80s residencies at Wigan Pier and Manchester's Legend and being the first dance music DJ hired for a weekly session at The Haçienda. The pioneer of mixing in the UK will be joined by Hannah Lynch, G33, Olabean, and more.
5. See top names at Camp and Furnace
There are some real Liverpool legends set to grace the stage at Camp and Furnace, and you can get to see them all, from amazing bands like The Christians and The Farm, to former Cast and The La's frontman John Power, and DJ Les Spaine, hailed as 'the most important British club DJ of the 70s'. Other big names include LÅPSLEY, MIC Lowry, Levi Tefari and Norman Killon, and of course the brilliant Rebecca Ferguson.
6. Side by side venues means you're saved tough choices
With so many great artists at three different venues you could be spoilt for choice and torn about which to head to, but with all these great places side by side, you can go between all three to make sure you see every name that's on your must-see list.

7. Listen to music that means something
The ambition for LAR is to set Liverpool apart as a city that doesn't shy away from addressing the issue of racism and to celebrate diversity in all its forms. With a focus on community cohesion, it will act as a platform for people and organisations to creatively respond to hate crime. As well as music and cultural events, there will be live talks and debates throughout the week.
8. Revel in The Farm's All Together Now live
If ever there was an anthem to unite the city in the stand against racism, then this has got to be it. With lyrics like 'When they stopped fighting and they were one', the song was written about the Christmas Day truce during World War I when soldiers from both sides put their weapons down, and met in no man's land to exchange gifts and play football. It's been used by loads of different groups and people to show solidarity in a cause – including the Labour Party for its 2017 General Election campaign – and it'll certainly get you testing your vocal chords.
9. You don't even have to miss the match!
You think that wouldn't have been factored in? There's no own goal been scored here – of course organisers realised you might want to watch the game (kick- off at 4.30pm) so you can still stop between acts and keep your eye on the latest score for the derby game with timings designed around it.
10. Find out who's gonna be your next favourite musician
You can see some of the city's up and coming acts, like Zuzu, already spotted as one of the ones to watch by the music industry and its critics. She says her boundary-pushing mentality feeds into the psyche of the city and its spirit of fierce independence, unwavering loyalty and creative genius. It's that same magic that defined the likes of The La's, Echo & The Bunnymen, The Zutons, The Coral and Cast who all inspired her, and Zuzu will be casting a spell at Camp and Furnace.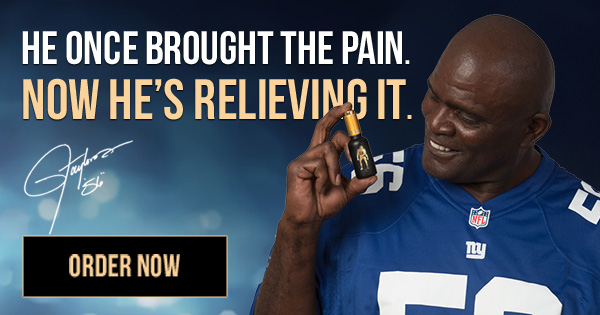 11. You've got up to 9 hours live music
The fun starts at noon at each of the three venues with Camp and Furnace and District keeping it going until 9pm, and 24 Kitchen Street until 8pm.
12. Everyone's involved
It's not just big names and chart-topping acts that are set to appear for Music Day: Liverpool arts organisations are also taking part in the event, including Movema, Katumba, Pagoda Arts Orchestra and The Lighthouse Choir, along with the city's award-winning singers, Sense of Sound.
Tags