Presque Isle High School has announced the third-quarter honor roll for the 2021-22 school year.  The following were included.
PRESQUE ISLE,  Maine — Presque Isle High School has announced the third-quarter honor roll for the 2021-22 school year.  The following were included.
Grade 12
High honors: Alyssa Paige Addington, Emily Claire Bemis, Mackenna Claire Berube, Joseph Gabrielle Bicknell, Julia Faith Blake, Torrie Lynn Casey, Hannah Kathryn Doody, Benjamin Richard Duprey, Tyler Matthew Farnham, Benjamin George Flannery, Gabriel Stewart Flannery, Emily Lynn Gagnon, Piper Leigh Erin Galipeau, Sierra Juliette Galipeau, Jonathon Andrew Grotton, Carly M. Guerrette, Matthew David Hedrich, Courtney A. Kane, Libby Renee Kinney, Ezra Jon Leach, Jaron Tate Leach, Mikayla Elisabeth Learned, Jayden Elizabeth Lovely, Jackson Jonathan Maynard, Xavier Charles McAtee, Cole Matthew Nadeau, Jonah Martin Roy,  Ethan Andrew Shaw, Grace Leslie Sherman, Faith Elizabeth Sjoberg, Adelle (Addy) Catherine Smith, Landon Knight Thompson, Breanna Sharon Wasson, Abigayle Marie Williams and Jeffrey Lee York, 
Honors: Myah Dale Bragdon, Michael Gerald Brown, Cole Vaughn Chase, Paige Mackenzie Demarest, Jacob Ryan Deschenes, Ellie M. Dooner, Allison Paige Gardiner, Cooper Gilliam, Chase Carter Guerrette, Gage Brian Hammond-Smart, Collin Robert Inman, Madelaine Grace Jackson, Lacey Renee Jandreau, Dominique Joseph Levesque, Alexa Lynn Perkins, Zoe Mackenzie Plummer, Noah Michael Rooney, Wilson James Saucier, Morgan Belle Seward, Sidney Steven Smith, Kassie Victoria Stiber, Alison Noelle Sweetser, Taylor Wade Swensen, Morgan Rayna White, Karsen Bradlee Winger, Noah Michael Yarema and Tia Jaylynn York.
Grade 11
High honors: Valerie Grace Ballerstein, Rossalyn Carr Buck, Haley Noel Cormier, Malachi Josiah Cummings, Alexandra Jean Cyr, Emma Rae Deeves, Marshall Joseph Dick, Amelia Grace Dyer, Kallisti Rose Feinstein, Alivia Maddison Fitzherbert, Paladin Gerrit-Wynad Gibson, Lindsey Himes, Jaylee Paige Howlett, Annalise Elizabeth Jandreau, Emma Rose Jordan, Christopher Ray Nelson and Giuseppe Anthony Salvatore Ruggiero.
Honors: Benjamin Michael Beaulieu, Dawson Robert Beaulieu, Jordan Renee Burrow, Gabryel (Gabi) M. Caron, Mia Emily Casavant, Brayden Michael Castonguay, Jayden Myron Cormier, Isabelle Irie Dionne, Taylor Elizabeth Doyen, Sierra Paige Farley, Jack Preston Hallett, Troy L. Hammond, Trinity Leigh Hanning, Olivia Renell Kohlbacher, Michael Thomas Langley, Stephanie Marie-Rose LeClair, Taylor Dawn Marston, Elijah Jeremiah Morningstar, Annabella "Bella" L. Quirino, Megan Aurelia Robinson, Joseph Vincent Ryan, Mia Marie Sawyer, Logan Clark Sherman, Jonathan Gregg Staples, Emily Rose Straetz, Gavin Alexander Tawfall, Haley Jade Thibodeau and Benjamin Turner.

Grade 10
High honors: Cody Dylan Allen, Julia Rose Bartley, Adelaide Jane Baser, Hunter Darren Chandler, Marah Lelene Clark, Reagen Bennett Deschene, Amelia Elizabeth Donovan, Ella Abigail Hall-Michaud, Shawn Storkson Hebert, Wyatt "Jamie" Henderson, Morgan Lila House, Madison Rebecca Ireland, Callie Ryan Junkins, Kaci Carmeline Kennedy, Sydney Alexis Lavigne, Lorelei Rose MacIntosh, Alexandria "Lexi" Morningstar, Jane Jin Fei Morningstar, Joseph Noah Owens, Ava Rakkel Stacey and Wyatt Jeffrey Young.
Honors: Brynn Marie Bard, Cooper Charles Boinske, Rylee Dakota Brown, Jack Edward Buck, Kelsey Lee Caron, Kaiden Scott Clark, Kimberly Nicole Cray, Ayden Thomas Cunningham, Carter Jonathan Daggett, Rylee Lynne Davenport, Gavin James Dunleavy, Acacia N. Horst, Maddison Theresa Jackson, Dakota Darren Jordan, Josiah Logan Kierstead, Boluwatife Kolawole, Garett David Letourneau, Reese Lilly MacFarline, Owen Patrick MacKinnon, Keller Lewis McAnelly, Grace Ella O'Connell, Hunter David Reed, Austyn Marie Robbins, Ayden Christopher Sturtevant, Camden Addie York and Isaiah Michael York.
Grade nine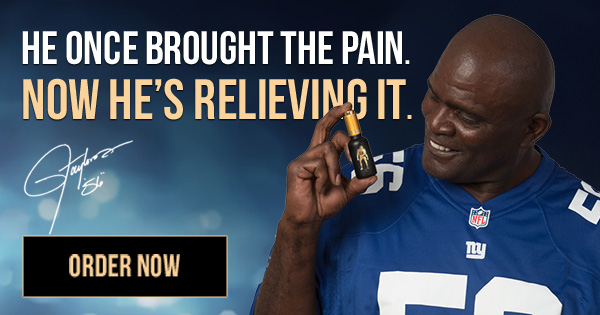 High honors: Emmerson Brown, Katelyn Elizabeth Buck, Olivia Rianne Buster, Cassidy Elise Carlisle, Cathleen Chen, Addison Rose Clairmont, Lauren Rose Dugal, Alexander Edwin Duprey, Calie Grace Ellis, Olivia Jean Goodine, Kayleigh Anne Grotton, Bobbi Jo Guerrette, Jakob Alan Hafford, Liberty "Faith" Herweh, Alexander Xavier LeClair, Olivia Louise Locke, Kacie Marie Marston, Molly Ryan McCluskey, Brooklyn Rae McIntyre, Jacob Bruce Ouellette, Hannah Ousby, Lita Grace Perkins, Presley Mae Rideout, Ean Kendall Roy, Isaac Brandon Staples, Sidney Elizabeth Tawfall, Destiny Theriault, Benjamin Todd Willey, Carlee Lynne Wood and Fiona Wu.
Honors: Braydon Lee Abbott, Aliana Acevedo, Ashley Marie Bailey, Danica Laura-Rei Beaulieu, Diane Botting, Mia Belle Brewer, Abigail Rose Collins, Dyllon Nelson Francis, Brent Clayton Greenlaw, Jayden Rae Harvell, Nevaeh Ann Hendrickson, Nolan Christopher Holder, Nyah Elizabeth Langley, Olivia "Kai" Levesque, Kayden Abigail Lovely, Dyllan J. Maple, Alexandra Lauren McPherson, Maddox Cole Michaud, Kathryn Ruth-Mary Murchison, Evelyn Catherine O'Donnell, Demetrius Ortiz, Charles Spencer Peers, Dawson Jakob Raymond, Christopher Joseph Sczuroski, Rylan Grace Sturtevant, Taylor Anna Marie Walton, Daniel J. White and Dylan Allen Wilcox.