VALLETTA, Malta — The island nation of more than 500,000 people shares similarities with any Southern California beach town. With a Mediterranean climate, Malta attracts tourists from across the European continent hoping to squeeze out the last days of summer sun in mid-September.
In recent years, the country has also attracted global elites looking to obtain secondary citizenships. Since 2013, Malta has raked in hundreds of millions of euros selling "golden passports" through a citizenship-for-sale offer, in which a buyer can get a passport in about 12 months with a €750,000 payment to the local government. The program has brought people to the island hoping to safeguard against turmoil in their home countries or live freely across the European Union, which counts Malta as a member.
Among those whom Malta has attracted is Peter Thiel, the Los Angeles-based technology investor, who has become one of the biggest individual donors in recent U.S. elections. He has applied for citizenship to Malta, according to documents viewed by The New York Times and three people with knowledge of the matter.
Thiel, a PayPal co-founder and the first outside investor in Facebook, backed Donald Trump in 2016 with a late $1.25 million donation. And in this midterm election cycle, he has spent about $30 million supporting the campaigns of more than a dozen Republican candidates, who have pledged to combat perceived globalist influences on the U.S. government and to put "America First."
"I don't think it's just about flipping the Senate," the former Trump campaign manager Steve Bannon said to me earlier this year. "I think Peter wants to change the direction of the country."
Yet as he's tried to alter the makeup of Congress to his liking, Thiel may be looking for something of an escape hatch. If he's approved, Maltese citizenship would be the third passport for a man who already holds U.S. and New Zealand citizenship and is known to hedge his bets.
There is "no other country that aligns more with my view of the future than New Zealand," Thiel wrote on his application for New Zealand citizenship in 2011, which he received after making investments in the country and donating one million New Zealand dollars to an earthquake relief fund.
So why would a man so invested in changing the state of this country to his specifications want a potential backup plan? Lawyers and tax experts told me and my colleague, Justin Scheck, that there are no obvious tax benefits to having Maltese citizenship and that they typically saw Russian, Chinese and Saudi citizens apply to the program for ease of access to the E.U.
Through a spokesman, Thiel, whose net worth is estimated to be $4.2 billion, according to Forbes, declined to comment.
More on California
Bullet Train to Nowhere: Construction of the California high-speed rail system, America's most ambitious infrastructure project, has become a multi-billion-dollar nightmare.
A Piece of Black History Destroyed: Lincoln Heights — a historically Black community in a predominantly white, rural county in Northern California — endured for decades. Then came the Mill fire.
Warehouse Moratorium: As warehouse construction balloons nationwide, residents in communities both rural and urban have pushed back. In California's Inland Empire, the anger has turned to widespread action.
Joseph Muscat, Malta's former prime minister who resigned in 2019 amid protests about corruption and the murder of a journalist who was critical of his government, told me that the country's passport investment program was "an insurance policy" for wealthy individuals "where they feel there is a great deal of volatility."
"It's straightforward," he said. "You pay into a national fund, and the national fund uses that money for infrastructure and for social housing."
It's unclear if Thiel will be granted Maltese citizenship. The head of Community Malta, the agency responsible for selling passports, declined to comment to me on his application.
It's also unclear if he'll live on the Mediterranean island if he does get the passport. He lists a two-bedroom apartment in Valletta as his residence in Malta, unlike his multimillion-dollar homes in the Hollywood Hills, Miami Beach and Washington, D.C. (Citizen applicants are required to establish a residence on the island, though they are not required to live there full time.)
I visited the apartment building last month and was surprised when someone actually buzzed me in after I rang the doorbell. After climbing three flights of stairs, I came face to face, not with the billionaire, but a British tourist, who had no idea who lived in the flat or owned it. She said that her family was there on holiday and that they had booked it on a short-term rental site.
What you get
For $1.9 million: A 1926 Tudor Revival house in Grosse Pointe Park, Mich.; a Spanish-style home in Los Angeles; and an 1895 mansion in Apalachicola, Fla.
---
Where we're traveling
Today's tip comes from Eric Friedman, who recommends the Japanese Tea Garden in San Francisco's Golden Gate Park:
"The beautiful pagoda was just unveiled last month after a two-year-plus renovation. Besides its beauty, the garden is also a window into the history of Japanese internment, which began 80 years ago. Volunteer guides from San Francisco City Guides, a 44-year-old program of the S.F. Public Library, lead visitors on interpretive strolls to help decode the many sights. City Guides has more than 80 such tours around the city, all free of charge."
Tell us about your favorite places to visit in California. Email your suggestions to [email protected] We'll be sharing more in upcoming editions of the newsletter.
---
Tell us
What are your favorite places to visit in California?
Email your suggestions to [email protected] Please include your name and the city in which you live. We'll be sharing more travel tips in upcoming editions of the newsletter.
---
And before you go, some good news
In September 2017, Dana Elise McKinney and David Emanuel White Jr. had their first date at E.P. & L.P., a restaurant in West Hollywood. They stayed until the restaurant closed.
"He talked a lot about the service that he did," McKinney said, including his year in Afghanistan as a scout platoon leader in the Army, for which he received honors including a Bronze Star Medal and a Purple Heart. "I pride myself on having a good heart, but I felt like his was even more pure and altruistic than my own."
They soon scheduled a second date: to visit locations in Los Angeles that were featured in HBO's "Insecure," a favorite television show of both for what White described as a depiction of "Black love and the search for Black love in particular."
Four years later, on a date at Griffith Observatory, White asked McKinney to marry him.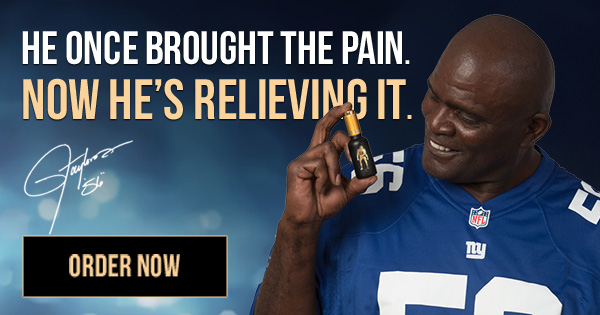 ---
Thanks for reading. We'll be back tomorrow.
P.S. Here's today's Mini Crossword.
Soumya Karlamangla, Briana Scalia and Maia Coleman contributed to California Today. You can reach the team at [email protected].