Arnold Schwarzenegger is a shining example of envisioning a dream life and living it. From starting as a bodybuilder to becoming an actor and then the Governor of California, the Austrian Oak added to every role he played a punch of charisma and style. He unfolded a leader in him by choosing to do what's needed more than expected.
ADVERTISEMENT
Article continues below this ad
The former governor once advocated the need for measures to tackle global warming and its effects. He also enlightened on its seemingly dangerous effects, which are not given attention as much as it deserves. At COP 21, Paris climate change conference 2015, he appealed to the need to shift the perspective from a distant vision and focus on the pressing issues that needed immediate action.
ADVERTISEMENT
Article continues below this ad
Arnold on climate change
In an interview at the Paris COP21 climate conference 2015, Arnold emphasized campaigners should focus on the visible effects of polluting the environment as it is more relatable to the public than the vision of its future effects.
Arnold mentioned rising sea levels make him rethink what the face of the earth would be like after 30 years. He questioned the dreadful scenario, stating, "What about right now?" Furthermore, he quoted the harmful effects of pollution and said, "Thousands of people are dying from pollution. People are living with cancer [because of air pollution]."
DIVE DEEPER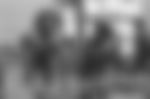 Moreover, he emphasized the drastic effects of pollution. He said, "There are people stuck in cancer wards now" and said 7 million people die a year because of pollution.
Arnold Schwarzenegger wants people to hear
ADVERTISEMENT
Article continues below this ad
The Governator seemed more concerned about taking the issue to the people in a way they understand. "My job is to get the message out there," he added. Schwarzenegger also educated on the importance of people. He said it was not possible to do anything through legislation if one didn't have people to support it. The legendary bodybuilder reiterated that global warming is an "extremely important issue, the most important issue."
He stated people should be communicated about the ill effects of pollution "that this is right now." The all-rounder suggested the power of ads to strike a chord among the people. Schwarzenegger served two terms as a Republican and is renowned for his acting brilliance in films such as Terminator. He is a firm supporter of action against air pollution and greenhouse gas emissions.
WATCH THIS STORY: Chris Pratt Proves He is Arnold Schwarzenegger's Son-in-Law as Gas Station Act Photo Goes Viral