Doctor Strange in the Multiverse of Madness is the next Marvel movie slated to hit the big screen, and the rumors about it are swirling something fierce. The film will continue the Marvel Cinematic Universe's recent trend of multiversal adventures, bringing in alternate realities and "variant" versions of characters akin to what we've seen in Loki, What If? and Spider-Man: No Way Home. As such, it should surprise no one that the rumor mill is grinding overtime about possible cameos. Will Tom Cruise appear as a variant Tony Stark? Will Deadpool show up and break the fourth wall with Sherlock jokes? The sky's the limit here.
Of course, the actors who are supposedly involved are denying everything. This is a Marvel movie, which means the cast are buried under a mountain of NDAs to ensure that nothing leaks. It's Spider-Man: No Way Home all over again.
However, like No Way Home, not everyone is holding the line: in particular, older actors in the sunset of their careers who are too carefree to be bothered with such nonsense. Ahead of No Way Home, Alfred Molina (Doc Ock) accidentally revealed his involvement early in the film's production, calling himself the "worst kept secret in Hollywood."
This time around, it's Patrick Stewart, who played Professor Xavier in the X-Men films…and will likely be reprising the role in Doctor Strange and the Multiverse of Madness. Fans are convinced we hear his voice and see the back of his bald head around the 1:21 mark, and now Stewart himself has seemed to confirm it.
Patrick Stewart just confirmed he's in Doctor Strange 2
The topic of Doctor Strange 2 came up when Stewart was on the Jake's Takes YouTube channel to promote the upcoming second season of Star Trek: Picard. It started with a seemingly innocuous question: what would happen if Professor X ever met Doctor Strange?
"Professor X would be extraordinarily cautious," Stewart said, laughing. "And watchful, and perhaps be a little insecure, because there is something that is potentially dangerous about this man. And I think that would put Professor Xavier on guard."
That's a pretty specific answer, but nothing to write home about. It does sound like Stewart has thought through how such a meeting would go…
Things get really interesting when interviewer Jake Hamilton asks Stewart to recount what it was like for him on Super Bowl Sunday when the Doctor Strange in the Multiverse of Madness trailer aired and sent fans into a frenzy. While the actor was cagey about this the last time he was asked, this time he may have spilled the beans.

Well, I had my phone turned off as it happened, so I didn't hear anything. It wasn't until the next morning when I woke up and looked at my phone and found that I had been bombarded with responses and that my PR people had sent me reactions that they had detailed and passed onto me… I actually didn't recognize my own voice, it sounded different. Whether I had a cold or something at the time, I don't know. But I was astonished, and all they saw was the back of my shoulder, and I think my earlobe, nothing else, that there would have been so many connections made. But, uh, it pleased me.
So yeah. Stewart is talking about himself as if he's in the trailer, saying it's his voice, his shoulder and earlobe, etc. It could have been a slip of the tongue…but we doubt it.
This all but confirms that Patrick Stewart is going to be in Doctor Strange and the Multiverse of Madness. And while it's worth noting that he didn't mention any character, what are the chances that Marvel's going to bring in Stewart to play anyone other than Professor Xavier? The X-Men are coming to the MCU.
Doctor Strange in the Multiverse of Madness premieres in theaters on May 6. With Stewart basically confirmed to be in the movie, he's set to reclaim the Guinness World Record for "longest career as a live-action Marvel character" that he lost when Tobey Maguire and Willem Dafoe returned as Spider-Man and Green Goblin in Spider-Man: No Way Home. With the multiverse bringing all these characters into the MCU, we have a record war on our hands!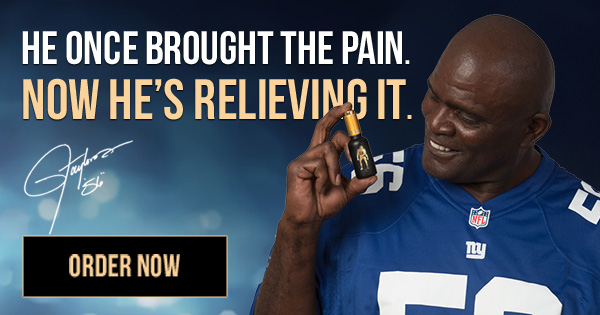 To stay up to date on everything fantasy, science fiction, and WiC, follow our all-encompassing Facebook page and sign up for our exclusive newsletter.
Get HBO, Starz, Showtime and MORE for FREE with a no-risk, 7-day free trial of Amazon Channels