How do you go from delivering pizzas to working with the biggest musicians on the planet? Mark Borino, a talented producer, and singer-songwriter did exactly that. His career transformed dramatically after one of the world's most popular musicians recorded a song to his production. Here's what you should know about Mark Borino and his life changing work with Drake, and their collaboration on the song "Papi's Home".
Roderick Thomas: Hey Mark, it's a pleasure to talk to you.
Mark Borino: No, thank you.
RT: So let's jump right in. Where are you from originally?
Mark Borino: I'm from Nutley, New Jersey, not too far from the Shore actually. I was the kid with spiked hair, not as bad as the Jersey Shore show on MTV, but close [laughs].
RT: Ok, a Jersey boy. So, when did you get your start in music?
Mark Borino: In middle school. I tried out for the choir to get an easy A, and ended up making it. Joining the choir introduced me to the world of music.
RT: What kind of music did you listen to growing up?
Mark Borino: Everything, a lot of punk pop stuff like Yellow Card and Sum 41. I also loved hip hop, r&b, and country music.
Roderick Thomas: I'm guessing you come from a background of musicians and artists then?
Mark Borino: Honestly, no. I didn't really grow up in an artsy home, but my family was supportive.
Roderick Thomas: How did you get your start in the music business?
Mark Borino: That didn't happen until I was 18. I went to William Paterson University and dropped out to pursue music.That was risky, but after hearing my music, my mom would help me find studios.
Roderick: Wow! You followed your gut. When was your first big break? '
Mark Borino: I had started working with some EDM DJ's, but I got my first big placement with Fetty Wap and PNB Rock, for a song called "Fine Line," it was part of a mixtape. I was actually delivering pizza when I got the phone call about that placement.
Roderick Thomas: You must've been so excited.
Mark Borino: I was, but it was also really difficult to get credited for it. Here I am delivering pizza, and one of the biggest artists at the time (Fetty Wap) is rapping on your song. I got my credit eventually, but even today there are still some platforms that need to credit me properly as a producer.
Roderick: 2014 – 2016 was Fetty Wap's season. I'm glad you were able to get some of your credit though. Would you say you're more of a songwriter, singer, or producer?
Mark Borino: All of the above. I produce, sing, and write.
Roderick Thomas: What about genre, are you more hip hop, r&b, or pop?
Mark Borino: [laughs] All of that. Of course, my roots are hip hop and r&b, but a lot of my early successes in music were with EDM.
Roderick Thomas: You recently won an ASCAP award, that's a big deal, congrats! What was it like winning an ASCAP award as a songwriter?
Mark Borino: It felt affirming really. Like, ok, I can really be recognized for my writing too. I produced and co-wrote the record, and collaborated with other talented people. Funny enough, I think I was actually denied by ASCAP in the past [laughs]––full circle moment.
Roderick Thomas: Let's talk about the moment that truly changed your career, "Papi's Home." Drake rapped on a beat you produced that made it on his latest album, Certified Lover Boy.
Mark Borino: Isn't that crazy? I knew a guy named Skip, and for years I'd send him songs––he knew I sampled records. One day, he asked me to put something together for a project. So, I drove around listening to old school records, and came across Montel Jordan's song, "Daddy's Home." I was like, I have to go home and sample this record!
Mark Borino: Skip knows Drake personally, and he let me know Drake was recording. I knew they were looking for something uptempo, but I also thought Drake would sound great on the beat I'd just made, which sampled Montel Jordan–––it just wasn't uptempo.
I don't think Skip thought my record was all that great actually when I sent it to him [laughs]. Then, seven months later I got a call from Skip and he says,
"Mark, we just made history! I was in the studio and they added drums to that beat you sent me. I sent it to Drake, and he loved it!"
Roderick Thomas: That's amazing! Drake titled the song "Papi's Home," and is talking his shit the whole way through saying, he's the father to all these other rappers––the don.
When did you hear the full song?
Mark Borino: Yeah, he was talking that talk. I heard "Papi's Home" when everyone else heard it–––once Certified Loverboy was released. Of course, I was told it had been recorded, but I didn't believe it until I heard it for myself–––the industry can be fickle.
Mark Borino: I was in my backyard with friends and family. Everyone knew I'd been at this for eleven years, so this was a big moment. When the song came on we all went crazy! I thought, I can't believe I produced for my idol.
I used to say, "imagine if I produced for Drake." I also couldn't believe it happened so smoothly.
Roderick Thomas: I remember listening to "Papi's Home" and hearing Nicki Minaj smack talk everyone [laughs]. What was it like hearing Nicki Minaj on your track?
Mark Borino: That was so unexpected and exciting! I wished Nicki had a rapping verse, but just to have someone of her caliber on a track I produced is insane––Nicki and Drake–––mindblowing.

Roderick: It seems at times, you've had to go through teams, and friends of artists to get your music heard. What are your thoughts on industry gatekeepers and middlemen?
Mark Borino: There are so many loose connections, and it's a different story when you're speaking to the artist themselves. In some ways, it's kind of unfortunate that you have to deal with the gatekeepers, but you also have to show your worth. I built a relationship with Skip for years before anything ever happened.
Roderick Thomas: What's the biggest piece of advice you have for newer artists?
Mark Borino: The biggest piece of advice I have is to be of service. The bar has been changed for new artists. You can blow up on Tik tok, without being really talented. A lot of artists aren't able to repeat their success––I want longevity. I think some labels are figuring that out though.
Roderick Thomas: Sound advice. Let's talk about your new single, "Headlights." Talk to me about the concept behind it.
Mark Borino: "Headlights" is about having faith that things are going to work out. The concept really came from my experiences, my challenges.
Roderick Thomas: It sounds great by the way. I loved the heavy synths, smooth vocals and the hook is very catchy. It's something I could hear blasting at a festival. It sounds different from "Papi's Home." Can listeners expect some more hip hop from you soon?
Mark Borino: Thank you, for sure. You can definitely expect some more hip hop, r&b, pop and EDM from me in the future. I love music, so expect variety.
Roderick Thomas: Ok, last question, what three artists you'd like to work with right now?
Mark Borino: That's tough, ok: Drake again…Bruno Mars, and Ed Sheeran.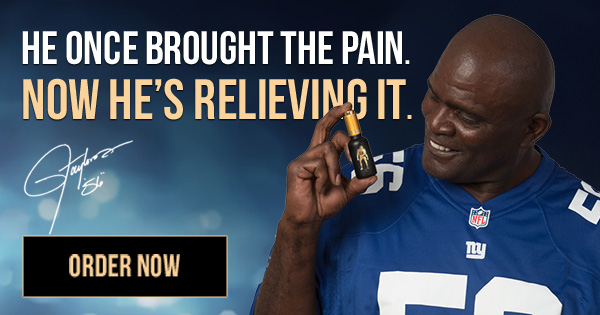 Roderick Thomas: Great picks! Mark, congrats again on all your success, and thanks so much for doing this interview.
Mark Borino: Thank you.
Roderick Thomas is an NYC based writer and filmmaker | roderickthomas.net