Lamar University Friends of the Arts presents Le Grand Bal 2022 fundraiser on March 26. Chaired by Laura and Craig Escamilla, this year's theme is "LU in the Sky with Diamonds," a psychedelic celebration of the Beatles supporting LU fine arts programs. Dress in classic Beatles or psychedelic chic and prepare for a groovy night. Take part in the Art Gallery Auction from 6-7:30 p.m. and purchase unique original artworks by students, faculty and community members, then enjoy dinner and dancing in the Setzer Student Center from 7 p.m. until midnight. Every year, the committee select an artist honoree as well as honorees recognized for their contributions to the arts – Patti and Floyd McSpadden along with artist Betsy Burleson Hines. Former past chairs of Le Grand Bal, Patti and Floyd have been long-time members of the Friends of the Arts board and contributors to Pairings and La Dolce Vita, founding members of Lamarissimo! and supporters of LU-llaby on Broadway. Hines is a beloved musician in Southeast Texas who taught piano at the Mary Morgan Moore Department of Music at Lamar for 28 years. She performed with the Symphony of Southeast Texas for 40 years and has showcased her skills on the piano at numerous events throughout the community. Tickets are $250 and can be purchased online at lamar.edu. The Bal was first staged in 1975 and has since raised more than $3 million for the College of Fine Arts and Communication. See you there!
Hip hip hooray… the 74th Neches River Festival President Mitch Toups and NRF Social Chair Ashley Messina surprised Becki Stedman with the NRF Citizen of the Year. The King's Arrival and Citizen of the Year presentation will be held March 30 at the Event Centre in downtown Beaumont at 5:30 p.m.
As good as gold… a festive time was had by all last Thursday evening at the Art Museum's annual Go for the Gold reverse-drawing fundraiser. Chaired by Rocky Chase, who also sold the pot 'o gold winning ticket to precious 90-year-old Bobbie Wied ($10,000 in gold), an enchanting evening was had by all. Mike Lindsay won $1,500 in gold and Kate Davis went home with $1,000 worth of gold. Support the great cause were Shirley Donnelly, Celia Critenden, Jack Wheat, Sharon McCabe, Kathe Hendricks, Margi Chase, Sandy Eaves, Kathy Thomas, Jenny Shuffield, Starla and Ronnie Anderson, Betty Clarke, Lisa Parigi, Kit Ohmstede, Danita Fierce, Lisa Coon, Marcia and John Stevens, Wayne Margolis, Pat Klein, Pat Phelan, Grace Cordts, Nicole and Mike Albanese, Jan Fulbright, Kerri and Shaheen Farah, Neri Sotolongo, Cat and Tommy Holtzclaw and so many others!
So delightful… a "Meet the Conductor" dinner was recently held at the Julie Rogers Theatre for the Symphony Debs, who were also able to take in a practice session from the Symphony of Southeast Texas as well as speeches by Chelsea Tipton, Doug Fair and Claire Huangci. In attendance were Kathleen Jabbia, Emma Grace Kiker, Sophie Madden, Grayson Mainwaring, Olivia Shanning, Stephanie Gertz, Michele Smith and Kate Davis.
Michele and Mitch Smith welcomed many into their Caldwood Drive home for a two-night Latin America dinner party, which was an auction package won at the Art Museum of Southeast Texas last fall. With beautiful flowers donated by Brandi and Warren Claybar, attendees having a wonderful evening along with music by guitarist Brian Mulvahill were Ayna and John Pat Parsons, Lacey and Mark Mabry, Ronda and Ryan Harkey, Kate and Wil Thorne, Katie and Jordon Bond, Sandra Clark, Tammy and Scott Crutchfield, Becky and Richard Funchess, Lee Ann and Terry Garth, Katharine Carmichael and Keith Carter, Jessica and Johnny Adair, Susan and Tim Byrom, Sandy and Joseph Fertitta, Danita and Doug Fierce, Carolyn and Mark Fertitta and Kim and Roy Steinhagen.

Happy anniversary… to Lauren and Roy Philp (5 years), Phoebe and Thomas Cokinos (5), Shanna and Lee Briggs (18), Amanda and Scott Shelton (20), Shelley and Andy Duke (32), and Gracelyn and Russell Miller (42). Congrats!
Candles and cakes… Belated best to Anna Lighty and Ann Winegar. Bday wishes to Jimmy Simmons, Tonya Toups, Gillian Jenkins, Paula Nichols, Anna Fertitta, Judy Ware, Sherry Paschal, Mike Pieper, David Goodale, Mary Hager, Ann Lee, Gianni Lewis, Nicholas Vautro, Lisa Braneff, Heather Kilgore, Clif Loftin, Lindsay Briggs, Toni Wheeler, Amanda Sheldon, Susan Selman, Kellie Olson, Isabel Rosenberg, Rod Carroll, Cindy Yohe Lindsay, Andrew Victores, Allison Darlin, Sherry Horwitz, Giuliana Daleo, Amy Pyburn and Patrick Maloney.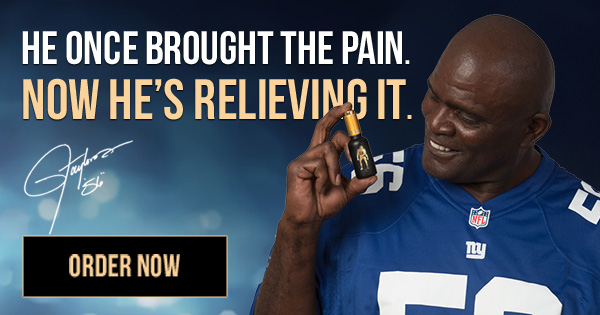 Until the next RSVP!