American elections from more than 100 years ago may not offer much of a guide for the best digital-outreach strategy or how much money a campaign needs to raise, but the old adage "those who cannot remember the past are condemned to repeat it" is as true for elections as it is for war and peace. The so-called political experts proved this point in 2016 and 2020, looking back only as far as the 1980s to make sense of Donald Trump and the phenomenon of conservative populism. Bob Riel's Quest for the Presidency: The Storied and Surprising History of Presidential Campaigns in America goes beyond recent headlines to demonstrate that all of us can learn more from the past when thinking about presidential elections and democracy.
Though you won't find him on television, Riel is a skilled political historian. He surveys the entire history of American presidential elections, 59 in all, to find the big ideas that have traveled down through the generations. His coverage of the 1864 election recalls how many observers, including prominent Republicans, thought that Abraham Lincoln would lose his bid for reelection, but Lincoln of course went on to win. Other examples of such comebacks include the most dramatic of all – Harry Truman's legendary 1948 reelection victory. Sometimes the conventional wisdom is wrongheaded in the other direction: going into the 1992 campaign, it looked like George H. W. Bush was a lock for reelection, and that Bill Clinton would not be the Democrat nominee, let alone president. These and other instances provide important reminders that it might be too early to write off Joe Biden or any of his potential challengers.
Among elections of more recent history, that of 1968 is likely the best-known. There was a Hollywood movie about it just last year, concerning the riots at the 1968 Democrat National Convention in Chicago. These protests showed how deeply divided the Democratic Party was over the Vietnam War; though the party nominated Vice President Hubert Humphrey, many Democrats opposed President Lyndon Johnson's policies on Vietnam. But most readers will not know or remember that both parties saw tumultuous primary seasons that year, that Mitt Romney's father ran in the Republican primary, or that controversial segregationist George Wallace ran as a third-party candidate, trying to outflank both GOP nominee Richard Nixon and Humphrey on issues such as civil rights and economics. Riel details how Wallace knew that he could not win but understood that if he could garner 10-15 percent of the popular vote nationally, he might deny either candidate a majority in the Electoral College. From there, the race would be decided by the House of Representatives, which could put Wallace in position to play kingmaker, since he would have congressional allies in the Southern state delegations. Wallace won only five states in the end, however, and failed to accomplish his goal.
Get more from the Citrus County Chronicle

Riel uses these stories to demonstrate how often political realignments happen through elections, such as the 1860 election that established the Republicans as a major party, or the 1932 election that helped enshrine the idea that the federal government had a duty to help people in need. Sometimes an election's consequences don't become apparent until years later. Barry Goldwater lost big in 1964, but 16 years later, Ronald Reagan won decisively on the platform that Goldwater had introduced.
Riel also stresses that the United States is going through a tumultuous political period. He recognizes that presidential elections will continue to be divisive and produce strong emotions on both sides, but the country has held elections through wars, riots, and economic collapse. Past elections can offer useful lessons as we grapple with today's challenges.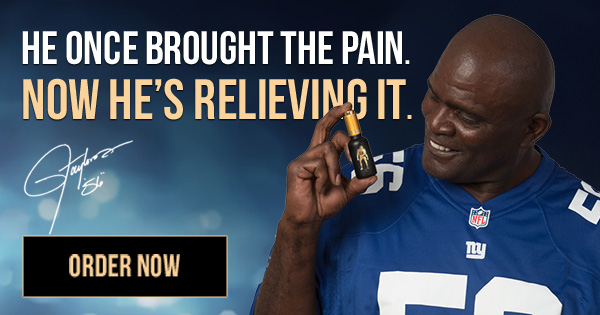 With all his expertise, Riel might have provided some predictions for the 2024 election. For example, the 1892 election had many of the same political dynamics and conflict that America could see in 2024. And in that earlier race, former president Grover Cleveland, who had lost his bid for reelection in 1888, ran again and won – making for a compelling comparison with Donald Trump, should the former president run in 2024. Elections in 1948, 1968, 1980, and 1992 featured robust third-party challengers. Could we see a third-party candidate in 2024? Few observers would be better positioned to venture a guess than Riel. Still, Riel delivers a comprehensive and readable volume on American presidential elections, one that contains plenty of tea leaves for political junkies to interpret in their effort to learn what will happen next.