Oribe products have been in my orbit for a while. A few months after graduating from high school, I worked as a receptionist at a hair salon. I can viscerally remember walking in for my weekend shifts and hearing the whirr of blowdryers and smelling Oribe's Dry Texturizing Spray wafting through the salon. Not to overstate, but it's kind of a core memory. Seeing stylists finish their services off with a spritz of Oribe's hero product felt integral to the "ta-da" moment of seeing the finished style. But even though I had worked with the products, I hadn't actually tested them out on my own strands. It's a cardinal haircare sin, I know, but given that the haircare industry at large was so deeply segregated at the time (and still is to this day), I assumed that a product that worked so well on straight and wavy textures would never give the desired result to my 3C/4A curls and coils.
Since then, the luxury line launched a range tailored to textured hair, but that doesn't mean that their original SKUs are off-limits to those with coarser textures. For me, this was confirmed years later, when I finally got my hands on a can of my own. But once I learned more about the brand and the legendary hairstylist who created it, it became clear that this had been the case all along. Ahead, I put Oribe's cult-favorite Dry Texturizing Spray to the test on a night out in West Hollywood—read on to see how it fared.
The Product
At this point, the Dry Texturizing Spray is 12 years old and lots has changed in haircare since it launched in 2010. But it's hard to nail down another product that does as much as the Dry Texturizing Spray does at the calibre it does. Oribe's CEO and co-founder, who launched the brand in 2008 with storied stylist Oribe Canales, attributes this to the fact that the brand designs products with session hairdressers in mind. "When we started out, we knew we wanted to create something that was powerful in the space, honest in the space, that met the demand of a session hairdresser and the ever-evolving consumer," says Daniel Kaner, CEO of Oribe.
The Dry Texturizing Spray took three years to develop and the brand's namesake stylist would test it on set with some of his famous clientele—think: Jennifer Lopez, Cindy Crawford, and Miley Cyrus. The hope was that the products could actually give customers salon-level results at home. "He designed them as styling tools for session hairdressers. It was unsure footing because we weren't sure how the consumer would react to all that power." Needless to say, the reaction was stellar—today it's one of the brand's signature products. "This became our number one seller. It defined a category. And it speaks to the quality of the tools and the overall brand," Kaner shares.
Though I was pleasantly surprised that I, too, could use the Dry Texturizing Spray, as a brand, Oribe is inclusive by design. "Oribe [Canales] was never frightened of texture," Kaner tells Coveteur. "When Naomi [Campbell] came to him as a child, they were buddies. He would cut and style everyone." This summer, the brand is debuting a new look for the Dry Texturizing Spray featuring an illustration that embodies the spirit of its late co-founder, partly inspired by his love of fashion sketching. The image, designed by Canales's longtime friend Alvaro, marries Oribe the brand—a company known for sleek, session-quality products—to Oribe the man, who was known for his magnetic, animated personality.
My Hair
This summer, I've been all about traditional sew-ins. For those who aren't familiar, this means that my hair was cornrowed down to create a net, then wefts of hair were crocheted on, leaving out a tiny bit along my hairline and center part to create a more natural-looking finish. Though the Dry Texturizing Spray didn't have that much of my natural hair to contend with, it did have to keep my fussiest strands on point (my edges tend to be the first part of a style to jump ship). This is not to be confused with a hairspray—the Dry Texturizing Spray is designed to add texture and volume to hair while moonlighting as a dry shampoo. So beyond just keeping your style in place, it was created to enhance it entirely.

Years of heat damage and hot weather make a particularly unpleasant combo for my hair. Oftentimes, no matter how much time I put in to a style, it falls flat after a couple hours outside. And since my bundles have been in rotation for a few months, they're at the point in their life cycle where they suffer the same fate. The spray had a lot of work on its hands.
My Review
Me at Sassoon Beverly Hills pre-Dry Texturizing Spray.
Photos: Courtesy of Sumiko Wilson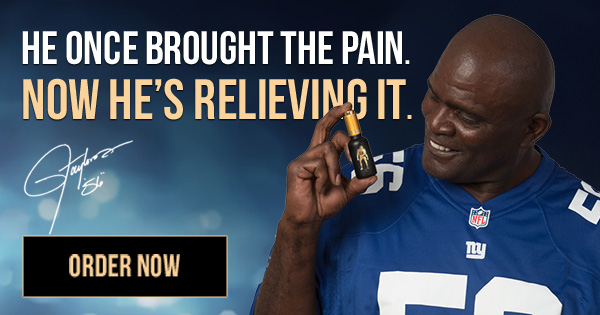 A few hours and spritzes of Dry Texturizing Spray later.
I was lucky enough to have a stylist at Sassoon Beverly Hills do the honor of spritzing my hair with Oribe's Dry Texturizing Spray. Before I left the salon, she gave me a generous (but not gratuitous) spritz before I headed outside for a night on the town in sunny (and sweltering) West Hollywood. Typically, I would veer away from styles where my hair is out and down during nights out because of how uncooperative it can be, but because I wanted to put this spray to the test, we settled on a loose, Kardashian-inspired wave. When in L.A., right? I didn't notice a drastic difference right away, but when I arrived back at my hotel to get ready, I was impressed by the lift, body, and fragrance that my hair had with just one spritz—this is likely thanks to the zeolite crystallines, which soak up dirt, oils and odor. My curls looked tousled and lived-in in a way that felt very "native Angeleno." As they settled in throughout the night, instead of falling flat, they relaxed into beachy waves so good I couldn't help but take public bathroom selfies (something I typically find far too cringey to indulge in).
The best part was how my hair was able to maintain its softness. I've grown accustomed to styling products that leave my hair crunchy and dry, but my bundles felt as silky as ever, even after I topped up with another spritz back at my hotel room. My hair looked and felt luxe—the same way that it feels when I leave a salon and catch a gust of wind. I got to take that feeling home with me.