PENTICTON  — One is a strapping young defenceman, handsome as only a Swede can be, whose stride is as smooth as the roads his father designs as a civil engineer back home. 
The other is a child of the foothills, as comfortable in the saddle of a mountain bike as he is with a fly rod in his grip. He is a left winger from tiny Bragg Creek, Alta., raised by the ultimate helicopter parents Bruce and Torrie Holloway — flying skiers up the mountain all winter, and helping douse forest fires in the summer months. 
Together, Philip Broberg and Dylan Holloway represent that hallmark of the cap era: two young, Entry Level Contracts who could help a cap-strapped team to a championship.
Edmonton Oilers general manager Ken Holland has laid it out simply: A spot on Edmonton's blue line is Broberg's to lose, while Holloway is going to have to earn a place among the Top 12 forwards. With Holloway still just 20 years old, the GM won't allow him to languish in an NHL press box when he could be playing top minutes in the American League. 
So it's fairly simple, right? Their opportunity awaits, beginning here at the Young Stars tournament in Penticton. All they have to do it seize the moment. 
"I definitely don't think it's as easy as just being the right person at the right time. You've got to earn it," Holloway said before the Oilers opener in Penticton, a 3-2 win over the Winnipeg Jets rookies. "I'll do everything in my power to try to earn a spot here, like you said, a younger guy with kind of a lesser contract." 
Evander Kane will play the left side next to Connor McDavid when the NHL season begins, and either Zach Hyman or Ryan Nugent-Hopkins will flank Leon Draisaitl. Warren Foegele returns on the left side, and has 282 games and four NHL seasons on young Holloway. 
Still, there is room at the inn if Holloway can force his way on to the roster. 
And if it's a job that Holloway is faced with, well, he has some experience at digging in. His first summer job was cleaning pasture land back home. "I basically shovelled the horse poop." 
He worked at a Carl's Jr. "flippin' burgers," and had a firewood business with his brother. "We'd cut down trees, chop firewood. People like to come to Bragg Creek to go camping, so we'd sell 'em firewood." 
Today's player is more like Broberg, the son of two well-educated, former professional athletes. Fewer and fewer make it to the NHL trough the backroads as Holloway's has, from a town with no minor hockey system whose only rink was outdoors. 
Broberg came through the Swedish ranks as that stud rearguard whose superior stride gave him every advantage, the classic Tres Kronor defenceman, an export that country has perfected, captaining his World Junior team in 2021. He is six-foot-three, and added 12 pounds this summer with the hope of being able to defend with some extra authority at the NHL level. 

"I feel field ready for this year. I've been working hard this summer, so I feel good," Broberg said. 
He will slot in on Edmonton's left side behind six-foot-four Darnell Nurse and Brett Kulak, the plan being that the Oilers could have a couple of trees in its Top 4 one day soon. 
But like Holloway, being told there is a job waiting for you and actually grabbing that ring can be different things entirely. 
He's got the physical side taken care of, but the mental side? We will soon find out. 
"I got stronger and more ready physically to play, but you've got to be there mentally. You've got to be able to think you deserve to be there. That you're good enough to be there." 
On a team that lost left shot Swede Oscar Klefbom to a career-ending shoulder injury, Broberg arrives like the perfect replacement part. The new Volvo, which might not be the same as the old one, but might eventually be even better. 
What kind of defenceman does Broberg want to be?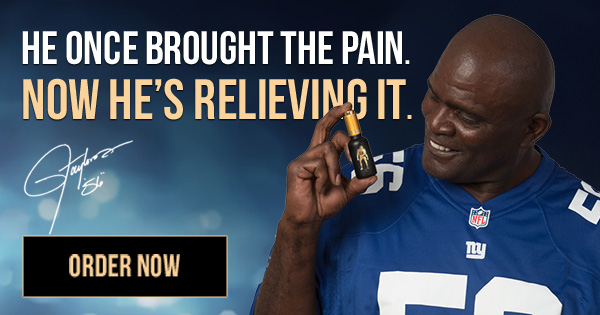 "A big part of my game is to be a two-way defenceman," he said. "I want to be trustworthy in the D-zone. I want the coach to trust me defensively, to play big minutes and play fast. And then the offence will come through my skating." 
Broberg played 23 games last season. He is way ahead of Holloway. 
Yet, the moment has arrived for them both. 
Which one can seize the moment?