Slow Horses, the newest Apple TV+ thriller series, premiered the first two episodes of its six-part season this week. Based on Mick Herron's award-winning novels, the story centers on a cynical MI5 agent named Jackson Lamb (Gary Oldman, Mank) and the beleaguered team of agents he oversees at Slough House. Due to errors on the job and other unfortunate circumstances, they are each placed in his down-and-out department and left to wither away the rest of their careers with dead-end cases and mountains of paperwork.
One of these so-called "slow horses," however, is rather quick-witted. Sid Baker (Olivia Cooke, House of the Dragon) seems to be the brightest agent at Slough House, but her murky motivations only grow more suspect when the team find themselves embroiled in a case that throws them back into the path of more successful MI5 agents.  Over the course of six episodes, written by Veep's Will Smith and directed by Snowpiercer's James Hawes, the team tries to unravel the tense mystery surrounding them, save the day and rescue their careers in the process.
SCREENRANT VIDEO OF THE DAY
Related: Slow Horses Clip – Jonathan Pryce Wants To Know What Was In The Box
Cooke and Reeves spoke to Screen Rant about Sid and Catherine's backstories, their favorite dynamics among the team members, and the benefit of reading the books while getting to know their characters.
When we meet Catherine, it's obvious that she has a lot of trauma weighing her down, and she has a long history with Jackson Lamb. What can you say about her state of mind and their dynamic?
Saskia Reeves: She runs the office, and I suppose you could say she is struggling with herself. She has addiction issues; she's getting on in life. She has to put up with Jackson Lamb, but I think deep down there is a sort of mutual respect, though it's completely not spoken about. They have history. They go back – way, way back.
Catherine used to work for the head of MI5, so she's completely fallen down the rung of the ladder. She's on the bottom rung. And I suppose as we get to know her, we start to appreciate her more and more, rather than as the aging lady with the files in her hand.
Sid, on the other hand, is considered the best of the bunch at Slough House – something that alternately intrigues and annoys River. Can you talk about that dynamic and how she views her position among the slow horses?
Olivia Cooke: Yeah. It's tricky, because she is quite brilliant, and she has to hide that fact. But when you're brilliant at something, you find it really hard to hide that fact when there's ineptitude around you.
It's tricky, because I think she loves taking the piss out of River and loves the relationship that she's formed with him. But she's also quite duplicitous in that relationship as well, which she has to keep under wraps.
Had either of you read the books before you took on this series? If not, what made you want to be a part of the project?
Saskia Reeves: No, I didn't read them before. But when the script came my way, I started to read. The trouble is when you go for a job that you really want, it's very hard not to dive right in and start planning for it.
Olivia Cooke: You get heartbroken.
Saskia Reeves: Exactly. I loved the script. I loved the way that Will writes and the other writers on board. Then reading the book, I was given all this detail and information. You can just bring all that to the television script.
And also, the idea of working with someone like Gary Oldman has always been just wonderful as an actor. Somebody says, "Do you want to do a program with Gary Oldman?" You go, "Yeah!" You don't even second guess it.

Olivia Cooke: Similarly to Saskia, I hadn't read the book before I read the script and signed on.
But having read the book, it's a beautiful marriage between the two. You're given this wonderful backstory that isn't in the script, but it is so helpful for you as an actor to take with you.
Mick [Herron], the writer of the books, and [series writer Will Smith] worked really closely together. Mick was around on set quite a lot as well, so it did feel very collaborative. That was with us as the actors as well, and usually we're the lowest rung on the ladder. To be able to come in and be like, "Would you mind if I tweak this line?" was wonderful and really incredibly playful as well. Which is rare sometimes.
Slow Horses Synopsis: An Apple TV+ Exclusive
The keenly anticipated espionage series, Slow Horses, starring Academy Award-winner Gary Oldman, debuted on Friday, April 1, 2022. "Slow Horses" follows a team of British intelligence agents who serve in a dumping ground department of MI5 – Slough House. Oldman stars as Jackson Lamb, the brilliant but irascible leader of the spies who end up in Slough House due to their career ending mistakes. Joining Oldman is a decorated ensemble cast including Academy Award-nominee Kristin Scott Thomas ("Darkest Hour"), Academy Award-nominee Jonathan Pryce ("The Two Popes"), BAFTA Scotland Award-winner Jack Lowden ("Dunkirk"), and Olivia Cooke ("Sound of Metal").
The series is produced for Apple by See-Saw Films and adapted for television by Will Smith ("Veep"). Graham Yost executive produces alongside Smith. Jamie Laurenson, Hakan Kousetta, Iain Canning, Emile Sherman, Gail Mutrux and Douglas Urbanski also serve as executive producers on the series. James Hawes directs all six episodes and executive produces.
Check out our Slow Horses interviews with stars Gary Oldman & Jack Lowden and Kristin Scott Thomas as well.
More: Best Apple TV+ Exclusive Shows & Movies Available In 2022, According To Reddit
The first two episodes of Slow Horses are available to stream on Apple TV+, with a new episode dropping every Friday.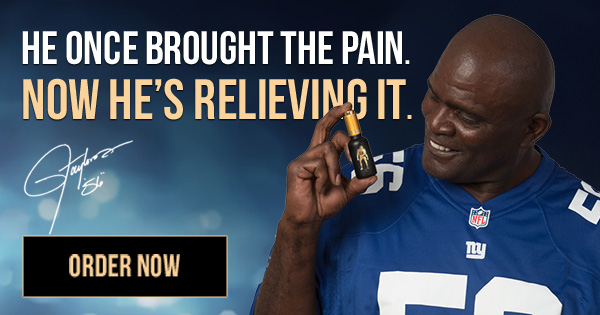 Wait, Is Better Call Saul Done With The Jimmy Timeline Now?!
About The Author

Tatiana Hullender
(897 Articles Published)

Tatiana Hullender is a writer at Screen Rant, focusing on film and television, as well as a co-host of several podcasts. In the interviews she conducts for Screen Rant, she seeks to learn what drives each creative mind and how different experiences influence the same narrative. As a graduate of Columbia University in New York City, Tatiana studied theater and comparative literature. She has been passionate about all manner of storytelling since being exposed to Jane Austen and BBC adaptations of her work all at once. But Regency satire of manners isn't the only genre she loves, as a love of comic books naturally developed into a love of cinematic universes and their superheroes. So long as a story has heart and humor, there's a chance of finding something to enjoy in the telling of it.
Visit myrcellasear on Twitter to follow Tatiana's articles, interviews and podcasts including: The Flash Podcast, Pop A La Carte and Ladies With Gumption.
More From Tatiana Hullender