Oilers general manager Ken Holland did some fine business as free agency opened by re-signing winger Evander Kane and defenceman Brett Kulak and nabbing one of the top goaltenders on the market in Jack Campbell. Though he took on some risk, especially in the cases of Kane and Campbell — for different reasons — there doesn't seem to be much doubt that the Oilers are a better team than when they ended the season.
But they're also an unfinished product by the GM's own admission, something that becomes apparent when viewing the depth chart. Holland isn't done tinkering in his attempt to enhance the roster.
He and his staff might need to get creative if they want to do so. Ryan McLeod, Kailer Yamamoto and Jesse Puljujarvi are restricted free agents and need contracts or must be moved. The latter two have arbitration rights. Money is tight — very tight. There are just a few million dollars available to spend, depending on the specifics of the final roster. Below is a position-by-position breakdown of where the depth chart stands and where improvements can be made.
Forwards
Requirements: Bottom-six forward
Wish list add: Top-nine forward
Trade candidates: Warren Foegele, Jesse Puljujarvi
Other roster candidates: Tyler Benson (RFA with arbitration rights), Xavier Bourgault ($925,000)
Oilers' Kane, Campbell signings are calculated risks in push for Stanley Cup
via @TheAthletic https://t.co/cz4Fb692dK
— Daniel Nugent-Bowman (@DNBsports) July 14, 2022
There are concerns about Kane off the ice and because he went on a shooting-percentage heater in four-plus months after signing with the Oilers in January. Still, he'll make Edmonton better if he performs anywhere close to his early days with the club.
This top six — maybe even top nine — looks stacked.
Head coach Jay Woodcroft and assistant coach Glen Gulutzan have so many options. Only Connor McDavid and Kailer Yamamoto are locked into their listed positions among those on this depth chart's top two lines. Kane, Zach Hyman, Ryan Nugent-Hopkins and Leon Draisaitl can play in multiple spots. That provides a ton of flexibility and matchup woes for opponents.
Not only that, but it's not hard to imagine anyone slotted on the third line moving into a top-six role either in-game or for a significant stretch of time.
Dylan Holloway isn't a lock to play in the season opener, but his name is written in pencil. That he's Edmonton's top forward prospect makes him an option for a scoring line. McLeod has already gotten minutes on McDavid's and Draisaitl's wings. Puljujarvi spent most of the season next to McDavid. If retained, he could be a versatile contributor who shines.
Warren Foegele can hang on the third line. Derek Ryan can, too, and he can play centre in a pinch.
There's a ton to like about this group.
In a perfect world, another top-nine forward would be added to provide cover for Holloway or Foegele — a trade candidate because of his salary with cap space at a premium — or in the event of injury. It's not absolutely essential. Another fourth-liner making less than $1 million is all but a necessity.
Defence
Requirements: None
Wish list add: Bottom-four blueliner
Trade candidates: Tyson Barrie
Other roster candidates: Vincent Desharnais ($762,500), Slater Koekkoek ($925,000), Dmitri Samorukov ($775,000)
The top pair is locked in and should be capable of taking on opponents' best lines. Darnell Nurse and Cody Ceci formed a formidable duo down the stretch under Woodcroft and assistant coach Dave Manson. They were hampered in the playoffs by Nurse playing through a torn hip flexor.
Kulak will likely be tasked with more responsibility on the second pair in the absence of the retired Duncan Keith. He could play with Evan Bouchard to form a nice puck-moving twosome. He could also get some minutes with Tyson Barrie, a pairing that performed well at the end of the regular season and into the playoffs — albeit in more of a sheltered role. Barrie could still be dealt for cap reasons.

The Oilers are counting on Philip Broberg to make the team and be a key contributor. Look for that to happen. Vincent Desharnais, Slater Koekkoek, Markus Niemelainen and Dmitri Samorukov should vie for one of the last spots on the blue line.
Koekkoek is a veteran more suited for a seventh defenceman role. Samorukov is the only player of the other four — including Broberg — who requires waivers before a demotion to the minors. That theoretically gives him a leg up to make the team. That's not necessarily the case, Holland said before the NHL Draft.
"If I've got to put somebody back in the American League or put somebody on waivers because we're trying to win, I'm prepared to do that," he said last Wednesday.
Goaltending
Requirements: None
Wish list add: None
Trade candidates: None
Other roster candidates: Calvin Pickard ($762,00)
The Oilers are hoping they have their first true No. 1 goalie since the early days of Cam Talbot's tenure.
Mike Smith and Mikko Koskinen had their moments — most notably Smith's seventh-place Vezina Trophy finish in 2021 — but they were always designed to work in tandem. With Campbell, the Oilers have someone they're counting on to play at least 50 games.
There's some uncertainty with the 30-year-old given he has started just 125 NHL games in his career. But he had excellent stretches for the Maple Leafs over the past two seasons. Holland will ace this signing if Campbell performs like that — and stays healthy.
Stuart Skinner had a .913 save percentage in 13 NHL appearances last season. He's going to be tasked with at least doubling his workload.
Calvin Pickard and his 116 games of NHL experience provides an insurance policy for Campbell and Skinner.
The full picture
As you can see, there isn't a lot of wiggle room for Holland and his staff.
The $5 million in dead money accounts for buyouts to James Neal and Andrej Sekera, retained money on Milan Lucic's contract and $896,000 in performance bonus overages from this past season. This projection also has Oscar Klefbom and Smith going on LTIR for the duration of the 2022-23 campaign.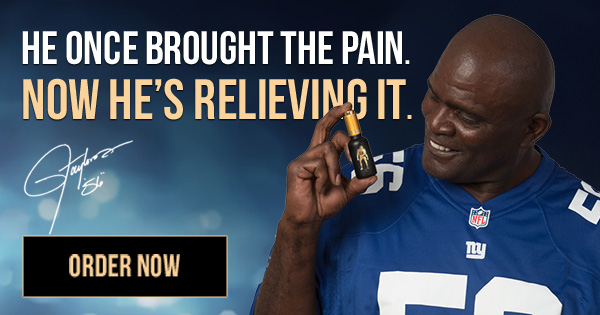 Under this forecast, the Oilers have almost $5.4 million in cap space. The team is earmarking roughly $3 million AAV — perhaps a little more — for Yamamoto and Puljujarvi on bridge deals. McLeod is due for a modest raise from his entry-level contract.
So, it doesn't add up. Something has to give here even if a bit of money can be saved by going with 13 forwards.
As mentioned, Foegele, Puljujarvi and Barrie are the trade candidates.
Foegele is probably the most overpaid considering his understated role. He'd be the most expendable, in theory. But finding a team willing to take his salary won't be easy. Holland also dealt young defenceman Ethan Bear for him last summer.
Puljujarvi and the Oilers are in a dispute over where he figures into the lineup. Puljujarvi wants a top-six role. The Oilers want him to earn it. The Oilers see value in Puljujarvi, and Holland has said he's not looking to give the winger away. It appears as though it'll be tricky to avoid trading him for futures or taking on a cheaper, and perhaps less effective, player.
Barrie quarterbacks the top power-play unit, but his $4.5 million AAV for two more seasons is a lot for someone who plays on the bottom pair at five-on-five. Bouchard seems ready to handle the PP1 duties, too. Although rival teams are closer to setting their rosters a couple of days into free agency, the Oilers might be able to get a draft pick or a prospect if they wanted to shed Barrie's cap hit.
It's worth noting that the Oilers have no prominent pending unrestricted free agents for next summer and only Bouchard and Skinner are RFAs. They'll also gain $2.25 million in space because Sekera's buyout comes off the books and Lucic's contract ends.
— Contract information via PuckPedia and CapFriendly.
(Photo: Walter Tychnowicz / USA Today)