Edmonton Oilers coach Jay Woodcroft, a foodie at heart, said before Monday's game with the Colorado Avalanche that while his club was feeding off a five-game win streak, "our guys understand difference between being hungry and being full."
So, with the the Oilers having a seat at the table as a playoff team in the west because of their recent hot run, the Avs have also dined on so many teams this season, especially at home. But if you were thinking the NHL's top team, closing in on 100 points, was easily going to take the Oilers' plate away, it was instead hand-to-hand combat in the first meeting between the clubs in 845 days.
The Avs, who have added Josh Manson, Artturi Lehkonen, Nico Sturm and Andrew Cogliano in trades, had a 24-3-3 record at Ball Arena coming into this first battle since November of 2019, But the Oilers hung with the Avs, who have treated most teams as Av-Nots, out-playing them five-on-five, which hammered home Woodcroft's pre-game analysis.
"Tonight's game will have everybody's attention in our locker room. We're going to be put to the test," said Woodcroft.
And the Oilers refused to go away in a tense, fast-paced game that had a true playoff vibe with goalie Mike Smith having his second straight strong game as he tries to get into a rotation with Mikko Koskinen. But Smith had no chance on Nate MacKinnon's overtime goal 51 seconds in. A shot under the bar, off a Cale Makar feed for a 3-2 Colorado win after Darnell Nurse lost his helmet, had to go to the bench, and Connor McDavid was left back on the two-on-one.
The teams were tied at two after 40 minutes with Colorado getting both by Mikko Rantanen on their power play as they went two-for-four in the first two periods, and the Oilers getting their two at even-strength with Kailer Yamamoto tucking home a Leon Draisaitl pass and then setting up Evander Kane to lift it over Darcy Kuemper.
Both of Rantanen's with the man advantage were fortuitous breaks — his first on a pass that bounced off old teammate Tyson Barrie's stick right back to him, backdoor, and the second when his shot ripped off the arm of Nurse in the high slot for his 30th and 31st goals.
Draisaitl found Yamamoto all alone with his fifth goal in the last six games, then the winger got the puck to Kane, who showed some silky hands in behind everybody to get his 13th in 24 games with the Oilers.

LET'S NOT MAKE A DEAL


Oilers general manager Ken Holland said he talked to Josh Archibald's agent, Scott Bartlett, before the deadline about trading him to a U.S.-based team because he can only play games in Canada with his unvaccinated status, but there was little market for him. Teams wanted a sweetener to take the $1.5 million cap hit. Holland, who wasn't looking for anything back, said no thanks.
"I like Arch. He kills penalties, he can play right or left wing, he can move up and down the lineup," said Holland.

This 'n' that:

Derick Brassard will meet the Oilers in Edmonton and play against the San Jose Sharks on Thursday and it may be the same story with defenceman Brett Kulak, who is coming in from Montreal. They were going to talk to Kulak after the game to see if they needed him to fly from Montreal to Toronto to Dallas to join the team there for Tuesday's game … When the Anaheim Ducks were in Edmonton on Feb. 17, defenceman Josh Manson was out with a broken hand so there was no big hug with Oilers assistant coach/dad Dave, but the two Mansons had family time Monday after Josh was traded from Ducks to Colorado last week. For Dave, it was the first time he's been at ice-level with his son since coaching him in midget … Oilers centre Ryan Nugent-Hopkins (shoulder) could be back for the Sharks game, or at worst, Saturday's game in Calgary … Oilers forward Kyle Turris predictably cleared waivers and will go back on long-term injury status (back)… Avs GM Joe Sakic said he had talks for two months with his Flyers counterpart, Cliff Fletcher, about acquiring rental forward Claude Giroux but the Philadelphia captain only wanted to play in Florida … It was an interesting battle between Smith and Kuemper. Smith had just one regulation loss in 17 games against the Avs and Kuemper just one loss in 13 games … Oilers farmhand D-man Philip Broberg's ankle injury in Bakersfield isn't too serious. Maybe three weeks on the sidelines … Brad Malone, who was sent back to Bakersfield last Thursday, rejoined the team in Denver to give them 12 forwards for the game, but they only have six healthy D until Kulak joins them … Avs oft-injured defenceman Ryan Murray only played 31 seconds in the first period, leaving with an upper-body issue.

E-mail:
[email protected]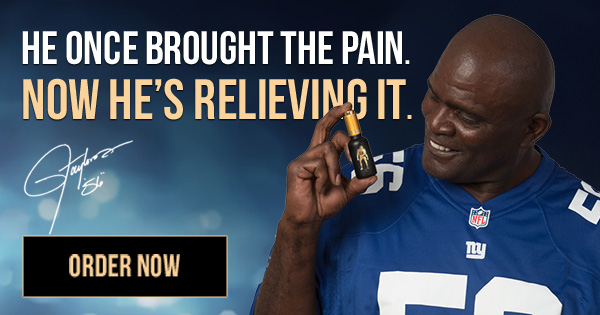 On Twitter:

@jimmathesonnhl


Copyright Postmedia Network Inc., 2022