Obi-Wan Kenobi and Princess Leia Organa's relationship in Obi-Wan Kenobi episode 2 bears many similarities to Star Wars' Grogu and The Mandalorian.
Warning! SPOILERS for Obi-Wan Kenobi episodes 1 & 2.
The first two episodes of Obi-Wan Kenobi reveal that the Star Wars TV shows are still struggling to move on from their Grogu obsession. Following the success of The Mandalorian and The Book of Boba-Fett, the new Disney+ Star Wars series bridges the gap between the prequel and original trilogies and sees Ewan McGregor reprise his role as Jedi Master Obi-Wan Kenobi. Hiding out on Tatooine and keeping watch over a young Luke Skywalker, Kenobi is enlisted by his old friend Bail Organa (Jimmy Smits) to rescue Leia (Vivien Lyra Blair) from a gang of kidnappers led by Vect Nokru, (Flea).
SCREENRANT VIDEO OF THE DAY
The involvement of both McGregor and Hayden Christensen and the opportunity to revisit the youths of the Skywalker twins makes Obi-Wan Kenobi an enticing prospect for viewers. Cameos from Joel Edgerton add further appeal to the project, but there has been some criticism that the show is yet another Tatooine-based story about a lone protagonist in search of redemption.
RELATED: Obi-Wan Kenobi Explains 9 A New Hope Mysteries
The relationship between Obi-Wan and Leia in Obi-Wan Kenobi is too similar to Din Djarin and Grogu in The Mandalorian. The young Princess Leia is shown to be fiercely independent, resourceful, and charismatic. The pair immediately form a double act of sorts in Obi-Wan Kenobi episode 2 that recalls the mismatched paternal buddy comedy of The Mandalorian. These parallels apparently ran much deeper in the script for the planned feature film version of Obi-Wan Kenobi, which would have depicted Obi-Wan protecting a young Luke Skywalker from assorted villains, including Darth Maul. While Obi-Wan Kenobi has switched the Skywalker siblings in the finished TV show version, the similarities to The Mandalorian are still present and suggest that Lucasfilm and Disney are nervous about straying too far from The Mandalorian's winning formula.
Having young Princess Leia's protection be the focus of the Obi-Wan Kenobi series doesn't remove the obvious parallels to The Mandalorian. In pairing Leia with Obi-Wan instead of Luke, the show is still riffing on the likes of Lone Wolf and Cub and Leon: The Professional, something that concerned Jon Favreau and Dave Filoni in their discussions with Obi-Wan Kenobi director Deborah Chow. Leia is, like Grogu, a charismatic plot device of mythological importance, even if she's less sought after than Grogu. Leia is merely used as a trap for Obi-Wan while Grogu is of interest to Jedi and Sith alike. Audiences know from future adventures in the Skywalker saga that Leia also possesses an affinity with the Force. Her burgeoning abilities may play into future episodes of Obi-Wan Kenobi, as Grogu's did during seasons 1 and 2 of The Mandalorian.
The other telling similarity to The Mandalorian is the portrayal is life in the Star Wars galaxy post-Order 66. Obi-Wan is, like Din in The Mandalorian and Boba Fett in The Book of Boba-Fett, also a man in search of redemption. He clearly believes he's failed to fulfill Qui-Gonn's dying wish, emphasized by his inability to commune with his Force ghost. Luke and Leia Skywalker provide Obi-Wan with a second chance at bringing balance to the Force, and his protectiveness over them recalls similar redemptive journeys in previous Star Wars shows, but the story of the Skywalkers is well-worn.
A decade after the Jedi were wiped out has far richer storytelling potential. For example, Benny Safdie's fugitive in Obi-Wan Kenobi episode 1 and Kumail Nanjiani's con-man in episode 2 both provide brief but fascinating insights. Obi-Wan Kenobi could still explore this period of Star Wars history in detail, but by pairing a charismatic child with a man in need of redemption, Disney's latest show is currently treading overly-familiar ground.

NEXT: Obi-Wan Kenobi Knows Just How Good The Last Jedi Is
Want more Obi-Wan Kenobi articles? Check out our essential content below…
Episodes of Obi-Wan Kenobi air Wednesdays on Disney+.
Rogue Squadron (2023)Release date: Dec 22, 2023
Most Anticipated 2022 Movies (Still To Come)
About The Author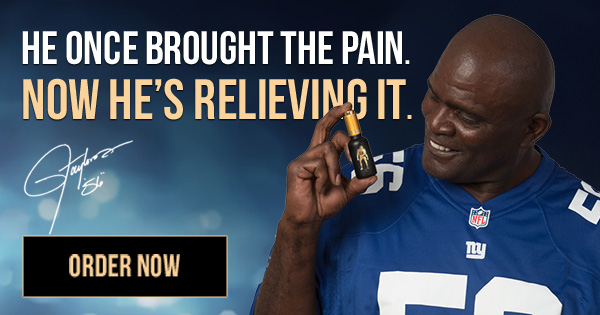 Mark Donaldson
(75 Articles Published)

Mark Donaldson is a movie and TV features writer for Screen Rant. His film tastes range from Chinese social realism to dumb popcorn movies. He is also a freelance film programmer who puts together local film festivals.
More From Mark Donaldson