The Process was a success.
Sure, there were some twists and turns that Sam Hinkie couldn't have predicted when he initiated a tank job so brazen it quite literally changed the NBA's rules forever; that can't be disputed. The Sixers essentially whiffed on their first-round picks in 2017 and 2018 – though Markelle Fultz did eventually help land Tyrese Maxey and Matisse Thybulle – the team had some head-scratching calls in free agency and ultimately allowed Jimmy Butler to punch his ticket to Miami for Josh Richardson, but hey, in the end, the assets Hinkie procured were largely used to deliver onto Philadelphia James Harden – and Tobias Harris – and while the sample size may be small, the results have been tantalizing.
If one told Hinkie back in 2014 that the Philadelphia 76ers would one day have two of the best players on the planet in Harden and Joel Embiid, I think he would do it all over again.
But hey, just because "The Process" is now two generations ago in the annals of Philadelphia 76ers history doesn't mean it is gone and forgotten. Besides JoJo's self-generated nickname, a few of those Process players are still kicking it around in the NBA sphere, including Nik Stauskas, who just turned in a record-setting performance in the G-League on Tuesday night.
Yes, you read that correctly; we're checking in on Sauce Castillo.
Ex-Philadelphia 76ers shooter Nik Stauskas may be NBA bound once more.
Every NBA team could use another shooter. Whether they have three, 13, or a splashy roster optimized for maximum floor spacing efficiency, teams are always on the lookout for a player who can catch a pass, set their feet, and let it fly mere moments later.
To his credit, shooting has never been a problem for Nik Stauskas. Drafted eighth overall in the 2014 NBA Draft by then-Sacramento Kings GM Pete D'Alessandro effectively by decree of owner Vivek Ranadivé – seriously, watch it mini-doc about it here – the pride of Mississauga, Ontario, Canada shot 296 balls from the field and 149 from 3 during his rookie season.
Granted, he didn't do much else particularly well, his efficiency numbers were poor, and he was ultimately traded away to the Philadelphia 76ers alongside a package that eventually became Carl Landry, Jason Thompson, a 2017 first-round draft pick – via swap – and a 2019 first-round draft pick to free up money to be "big players in free agency," but Stauskas put enough good stuff on film as a rookie to make fans excited about his addition in a salary dump deal.
And to his credit, Stauskas latched on in Philly for more than his fun nickname. Largely tasked with coming off the bench for the Sixers from 2015-17, Sauce averaged 8.7 points in 25.7 minutes of action per game and shot 39.1 percent from the field, 34.7 percent from beyond the arc and 79.6 from the free throw line. While those aren't exactly Steph or even Seth Curry efficiency numbers, let alone modern-day Furkan Korkmaz numbers, Stauskas ate up minutes for some really bad teams and was ultimately able to leave the Sixers just before they got good to go on a cross-country tour of the NBA before he turned 26.
From 2017-19, Stauskas played 105 games split between the Brooklyn Nets, the Cleveland Cavaliers, and the Portland Trail Blazers, and while playing might be a bit of a mischaracterization, as he only averaged 14.1 minutes per game over that tenure, the experience was surely appreciated, especially when he was relegated to EuroBall as a member of the Saski Baskonia in 2019-20.
Would Stauskas ever make it back to the NBA? He surely tried, as he opted to stay closer to home and play for the Raptors 905 and then the Grand Rapids Gold before a string of Omicron positive cases created a windfall of open rosters for seemingly any former NBA player to make their way back onto the court.

For Stauskas, his opportunity came in Miami, where he signed a 10-day contract with the Heat just after Christmas. In two games of action, Stauskas scored 11 points in 24 minutes on 2-4 shooting from 3 and was able to say he made it back to the association, even if his contract wasn't ultimately renewed.
So that's the story, right? Stauskas made his way back to the NBA and can now ride off into the sunset knowing he did it, right? A week ago, I would have said yes, but then, seemingly out-of-the-blue, Stauskas put up 57 points for the Grand Rapids Gold, and suddenly, his name is back in the forefront of NBA teams looking to fill out their roster.
According to the NBA's unofficially nicknamed "Gary Payton Rule," players have to either be waived or agree to a contract buyout by March 1st in order to be eligible to play in the postseason for a new team. This rule is why Gary Harris and Robin Lopez will remain on the Orlando Magic for the remainder of the season, as they are both still in the "Magic Kingdom" on this March 2nd, and why DeAndre Jordan could still land in Philadelphia despite some small but vocal opposition from the fanbase.
Considering Stauskas hasn't been a member of the Heat since just after New Years and never actually signed a full-time contract, he firmly falls into the DeAndre Jordan camp, and after shooting 20-29 from the field and11-15 from three in the sixth-highest scoring game in G-League history, something tells me his agent will be fielding calls about another shot at the NBA in the not-too-distant future.
🤯 57 PTS – 20/29 FG – 11/15 3PT 🤯
Nik Stauskas MADE HISTORY! The @NBAGrandRapids star went off for a career-high and franchise record tonight. His 57 points is tied for the sixth highest scoring game in G League history. pic.twitter.com/HC92SU78tw
— NBA G League (@nbagleague) March 2, 2022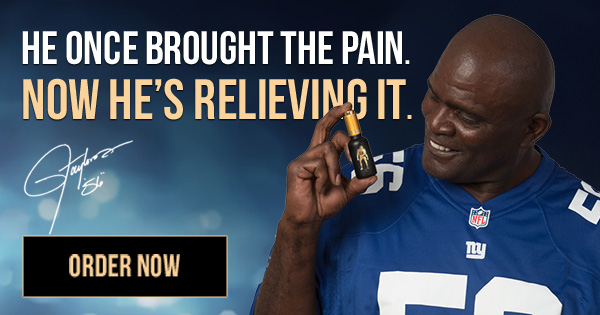 Now sure, the idea of signing Nik Stauskas in 2022 is a pretty funny thought, but for an NBA team looking for one last supplemental piece heading into the regular season's final stretch, it's not the worst idea. Stauskas has appeared in 337 NBA games, has played all over the world, and, at 28-years-old, still has plenty left in the tank. He knows what would be expected of him, has a full understanding of his limitations, and if it doesn't work, who really cares, as very few NBA Finals are decided by a team's 15th man.
You know, if the Sixers are taking the bad "DeAndre 3000" press to heart, the Sixers could really use another shooter, and I would imagine Doc Rivers would consider playing Sauce over… no, no, no; we've been down this path before.
The 2021-22 NBA season has been weird. Something like 50 players signed 10-day contracts since Christmas alone, and after agreeing to an NBA-altering trade to New York, James Harden has traded in his chopped cheese for wiz wit on an Italian roll. While I personally didn't have a 'Nik Stauskas Renaissance' on my NBA bingo card, at this point, nothing would surprise me, not even Ben Simmons playing on March 10th in Philly… okay, that's probably not going to happen in light of his newly reaggravated back, but hey, a Philadelphia 76ers fan can dream.