The Galloping Bear recorded a notable success for trainer Ben Clarke in the Grand National Trial while Fakir D'Oudairies took Grade One honours at Ascot. Recap the action.
All times BST, please refresh for updates
1653: That concludes the card from Ascot but there's a little more to come this afternoon and, of course, an evening card at Newcastle and a link to Timeform's selections for the north east can be found a few posts below.
Immediately below is an interview with a happy Willie Mullins but I don't suppose Paul Nicholls is quite so happy at the moment.
He's saddled three beaten favourites this afternoon and seen Saint Calvados pulled up in the Betfair Ascot Chase while Cap Du Mathan was beaten 75 lengths in finishing fifth in his handicap hurdle.
The testing conditions will no doubt take some of the blame and Truckers Lodge did run a huge race in finishing second at 20/1 (the next longest price of the six Ditcheat runners was 11/2) to provide some positivity but I'm sure most racing fans would have liked to have seen one or two of those fancied runners fare a little better.
There's still time enough ahead of the spring festivals for fortunes to turn though and some big prizes to contest between now and then.
There were some big prizes on offer this afternoon and they served up some terrific performances but arguably one of the best of them came in defeat with Bristol De Mai running a mighty race to be second to The Galloping Bear.
He was tipped up by Value Bet at 10/1 and supported into 4/1 favouritism.
Did you follow The Bear?
Good night.
1641: It's been a good day for Jamie Moore and a good day all round at Ascot.
The runners are leaving the parade ring for the closing British EBF Mares' Open National Hunt Flat Race and we'll also make this one the finale for the blog.
A couple of nons leave six to go to post and there are 3/1 joint-favourites in Roc Of Dundee and Kraqueline.
There was a little early money around for Houi Cherie but she's 11/2 with only Kylenoe Dancer longer at 18/1.
Ilovethenightlife looks ready for her debut according to Hammond and McGrath and is 7/2 to make it a winning one.
Missed Vacation is also reasonably fancied and Warren Greatrex has enjoyed success in this sphere in the past, she'll do for me.
They should go a sensible gallop given the conditions and I imagine they'll be closely grouped until the final turn.
Missed Vacation ran well enough on heavy ground at Uttoxeter on debut but isn't enjoying herself and fails to respond to a vigorous ride, dropping out with fully half a mile to run. No one else has moved but the sprint is about to start…….
The volume from the crowd increases…..four in a line…..Roc Of Dundee and Ilovethenightlife…Roc Of Dundee wins from a rallying Kraqueline and Houi Cherie with Ilovethenightlife a close up fourth.
She was returned at 10/3 and provided Donald McCain with another winner in an excellent season.
The Dingley's Promise Handicap Hurdle has been named in recognition of local charity @Dingley's tremendous work providing vital support to children and families with Special Educational Needs and Disabilities. pic.twitter.com/VAv0D9MojL
— Ascot Racecourse (@Ascot) February 19, 2022
1631: Closing stages at Haydock…….Cousin Pascal and James King take the plaudits with Joe O'Shea's charge returned at 9/4.
Over to Wincanton.
Ask Me Early has won five of his eight starts under Rules. He had the Midlands National as a target last season and could easily end up back at the Staffordshire track next month if everything goes to script today.
This season's Somerset National winner El Paso Wood is his principal rival according to the betting. They've all negotiated seven fences and still have a circuit ahead.
Ask Me Early has just unseated Sean Bowen having jumped everything else perfectly. At least he won't have to overcome a higher handicap mark if lining up at Uttoxeter.
That's put the cat among the pigeons.
El Paso Wood is under a drive and is left behind by Ede'iffs Elton and Jamie Moore. They take the last in style and come home in splendid isolation. That's a double for the jockey.

1620: A treble for Daly and a double for Scott.
Mitchell already has a double and he is on board Tinker Toy who is very strong in the market at Lingfield.
He's 6/4 favourite with just one or two left to load.
Tinker Toy is going to have to pass the whole field in order to win this seven furlong handicap. Karibana is the other bookend.
The favourite needs a gap in the final furlong, he gets it but finishes about a half length second to Tadreeb who wins at 18/1 on his second start for Michael Attwater; William Carson did the steering.
There's one more to come from Lingfield but the last at Haydock is underway and goes by the title of the Pertemps Network Walrus Open Hunters' Chase.
There's a bumper left at Ascot and two races still to come from Wincanton.
Ask Me Early is favourite for the first of them. He also held an entry at Ascot but that was his second preference and he's the evens favourite to win the staying handicap for the Harry Dufosee Memorial Cup.

1613: Blue Sari got to within three quarters of a length of Envoi Allen in the Champion Bumper at Cheltenham in 2019.
He was beaten 40 lengths by stablemate Galopin Des Champs on his second chase run in December and has just opened his account over the larger obstacles at Gowran.
He'll no doubt be entered in a handicap or two at next month's meeting with the Festival Plate possibly his likeliest target.
Four to jump at Ascot.
Smurphy Enki, Bobo Mac and Guillemot are the first three. Nearly all the jockeys appear to be urging their mounts along. Guillemot leads into the final two with the gambled on Art of Diplomacy in pursuit. He's three clear and possibly four at the last.
Guillemot is safely over and will win by half a dozen lengths under Harry Cobden. That's another winner for Daly, this one was returned at 14/1. It's been a great day for the Shropshire handler.
1600: It's not been a stellar day for Nicholls but Mr Glass has the opportunity to recover it a little. They may be omitting a hurdle or two at Wincanton.
Betfair Sportsbook make Hillcrest 6/1 for the Albert Bartlett Novices' Hurdle at Cheltenham next month.
They are repairing a hurdle at Wincanton apparently with a strong wind blowing them around. They are around five minutes behind post time.
As a result, it will segue into the Ascot Racecourse Supports The Autism In Racing Handicap Hurdle which has been hit by a number of non-runners which I don't suppose is a great surprise as it has looked very hard work all day at the Berkshire venue.
The horses' tails are being swirled around by the wind at Wincanton where they've set out on the final circuit.
Sizable Sam, who was well backed this morning, takes them along but the favourite isn't far behind. Solwara One has unseated his pilot. Seven runners are covered by three or four lengths. Into the straight and Sizable Sam follows the same route as Goshen, he's passed by Jepeck though as Mr Glass finds next to nothing.
Jepeck looked like he might land another notable success for the veterans only for Sizable Sam to fight back and land the money. He completed an across the cards double for Scott who was on the mark in a reasonably valuable race at Lingfield Park with Celtic Art.
1550: There will be plenty of reaction to the Betfair Ascot Chase on site shortly but I'll keep an eye on Haydock where Hillcrest bids to put an unfortunate run at Cheltenham behind him.
Daly already has one winner under his belt today and will be disappointed if his giant gelding can't make it two.
Hillcrest did have the lead in the Albert Bartlett Prestige Novices' Hurdle but Green Book is on his shoulder and momentarily headed him. There's still a couple of miles ahead of them.
That pair are at least 10 lengths clear as they head out onto the final circuit. They've closed right up by the end of the back straight but Green Book folds very quickly on the turn.
That has left Hillcrest three clear of Crystal Glory with half the straight back to anything else. Hillcrest a couple clear at the last and he goes on to win by half a dozen lengths. That was a nice display under Richard Patrick.
1538: Almost set for the Betfair Ascot Chase – hold on to your hats, for the time being anyway.
Lostintranslation, Dashel Drasher and Two For Gold form a line of three at the first with the former having the advantage of the rail as they turn for the first time.
Waiting Patiently and Fanion are in rear as they take the fifth. Fakir is in front of them and he tracks Mister Fisher and Saint Calvados. Into the home straight for the first time and Lostintranslation has been taken back to third leaving Dashel Drasher on the inside of Two For Gold with a circuit to run. Waiting Patiently has already been given a tap down the neck and he's being ridden.
Lostintranslation is the next to come under a ride and both have come under pressure very early.
Fanion has passed Waiting but loses momentum at a downhill fence. A mile to run and Dashel has a clear lead from Two For Gold with Fakir third, five to jump. Saint Calvados going nowhere and is pulled up.
Two For Gold goes on now, Fakir second and Fanion into third. First two clear and Fakir travels powerfully. He finds less than looks likely, they're going up and down on the spot. Fakir d'Oudairies goes on to win by about a length with Fanion d'Estruval a further length and a half back in third.
Returned the 9/4 favourite, the winner was trained by Joseph O'Brien and ridden by Mark Walsh. It was a funny old race.
1531: Melon sets out to make all at Gowran Park while Waiting Patiently leaves the paddock at Ascot on his latest attempt to get his career back on track. I'm sure there have been worse 33/1 shots.
Nicholls speaks to Bell on ITV Racing and tells him that they will take their time with Saint Calvados and look to arrive late on the scene.
I wonder if he gave similar instructions to Gavin Sheehan prior to the King George?
That was a huge run at Kempton and he's my idea of the winner on the back of that.
Nicky Henderson is next in front of the cameras and says: "It's (the ground) always been a worry. He's won his Grade Twos and things and it's time to go up a step and this is the obvious race. He's in great form, terrific form."
Two to take at Gowran and Melon still leads. He's only got to jump the last which he does. Will this boost his confidence ahead of the Cheltenham Festival? He's got a terrific record at the meeting (except for last year).
1527: Melon is about to take his penalty kick at Gowran but penalties do get missed……
The Betfair Ascot Chase is a good bit more open and Fakir d'Oudairies heads the betting at 5/2.
It's 7/2 Saint Calvados and 5/1 Fanion D'Estruval with last year's winner Dashel Drasher a 6/1 chance, a point shorter than Mister Fisher.
It's a cracking contest in store.
Goshen was matched at 32 in-running on the Betfair Exchange with Adagio matched at 1.03.
Ouch.
1515: Racing at Haydock but they have gone without Bushypark who was withdrawn under veterinary advice at the start.
At Wincanton it's 4/7 Goshen and 15/8 Adagio for the Kingwell which has been priced up as a match.
Betfair have cut Good Risk At All to 10/1 from 25s for the Ballymore Novices' Hurdle next month. That firm sponsor today's feature Ascot Chase and it's not too far away…..
I haven't heard any excitement in the commentator's voice at Haydock where they've just set out on the final circuit. ITV Racing have pictures of the Kingwell Hurdle field on their coverage and they're also racing as they approach four out at Haydock.
Goshen leads in Somerset and will try and make all. Bill Baxter, Foillan and Tokyo Getaway lead into the straight on Merseyside. Mill Green made a mistake when trying to launch a challenge but comes back for more. Foillan leads at the last and strikes for Newland and Charlie Hammond.
They're leaving the back straight at Wincanton and the quartet are covered by around three lengths. Goshen is asked to win his race but Adagio is covering his move. The pair head to the stands' rail. Goshen a length up at the second last but is passed before the last which they take together – terrific finish.
Goshen proves the stronger.
I think connections of both of the first two will be more than happy with their day's work.
1508: So much for that race being competitive.
"It's worked out hasn't it?" the winning jockey tells ITV Racing.
Sam Twiston-Davies is a big fan of the horse apparently and Deutsch pays his fellow jockey due credit as he does trainer Sam Thomas.
There are plenty of clashes with races and interviews this afternoon. Haydock winning pilot Jones has just spoken to Racing TV and the channel have already shown an interview with The Galloping Bear's trainer, you can watch that above.
There's more action on the track imminently with the Pertemps qualifier. It's not a race I've dwelt on but Bushypark takes the eye at a glance given his course form under similar conditions; it didn't work out for him over fences last time.
Reaction to Teahupoo's performance saw the winner cut to 8/1 from 20s by Betfair for the Champion Hurdle and Gordon Elliott is excited by the prospect. In a few minutes it will be Adagio's turn to try and impact on the day one Cheltenham Festival feature when he lines up at Wincanton.
Volunteers and members of the Dingley's Promise team are at the Betfair Ascot Chase Raceday today, collecting donations towards our vital work. We're also excited to have a race named after us! "The Dingley's Promise Handicap Hurdle" begins at 3pm.
#ThankYou @Ascot Racecourse! pic.twitter.com/antg7hdRoc
— Dingley's Promise (@Dingley) February 19, 2022
1500: Coming in at Ascot for the Dingley's Promise Handicap Hurdle.
I'm intrigued by what Dingley has promised. I've been to a point-to-point at Dingley but I suspect it's nothing to do with that.
Cap Du Mathan is racing a shade keenly in the lead, the well backed Ballybeg is in second. Good Risk At All has three behind.
The lead is about five lengths with a circuit to run and he seems to have settled a little better having been allowed to stride on.
Easysland has already dropped six or seven off them. Has he fallen out of love with the game?
The remainder are well grouped with a mile to run. Good Risk At All is pulled to the outside and asked to improve. He moves easily into fourth with four to jump.
He looks all over the winner approaching the home turn. Charlie Deutcsh takes a look behind him. He's alongside Christopher Wood but takes another look behind. Good Risk At All jumps the last and is pushed out to score.
That was as easy a victory as you will see today.
Lucky One is third with Small Bad Bob denying Cap Du Mathan fourth place as only five finish.
1451: That was a mighty, mighty race. I was willing Bristol De Mai to last home (sorry Matt) but it wasn't to be. It was a joy to watch the grey in action though and that was a huge run.
It was a huge day, too, of course for connections of the winner and full credit to them for landing the biggest success in the trainer's career to date.
We've seen a few veterans running big races already today and there's been another at Wincanton with Max Dynamo becoming the second 12-year-old on the Somerset card to complete a hat-trick which must be fairly unusual.
1441: Bristol De Mai has adopted his customary spot at the head of affairs, Mint Condition and Secret Reprieve are in rear.
He has Sam Brown for company with Lord Du Mesnil and Blaklion among those just behind. Mint Condition racing wider on the track than his rivals in the straights.
Sidi Ismael pecks at an open ditch. Mint Condition gets a reminder and loses ground with over a circuit to run. A group of seven have pulled clear. Secret Reprieve is one of those that has dropped right out. He's been pulled up along with Kalooki and Mint Condition, Sidi Ismael won't be long in doing likewise.
Lord Du Mesnil makes a bad mistake. He's pulled up and so, too, Enqarde and Sam Brown.
Bristol De Mai leads the remaining two rivals. The Galloping Bear is second. Two to take. One left. The Galloping Bear leads at the last, it looked unlikely for so long but Bristol ran out of steam as The Galloping Bear wins for Ben Clarke, Ben Jones and Value Bet.
💰 Tipped in Punting Pointers (10/1)
🤑 Tipped by Simon Holt (12/1)
🙌 Lovely stuff – Fortescue proves a popular winner for our tipping team, as he stays on well to score at @Ascot!pic.twitter.com/gTgllW6zMX
— Sporting Life Racing (@SportingLife) February 19, 2022
1436: Winning jockey Hugh Nugent is the grandson of the owner / breeder and tells Chapman of his delight.
"All he's ever done is stay, I never thought the ground would be a problem. I hit the last on a good stride and the leaders weren't too far in front of me.
"A big day for me and a big day for me with the claim as well as that's my last winner with a 5lb claim."
The winning trainer was Henry Daly.
They are at the start at Haydock where the gambled on The Galloping Bear is the 4/1 favourite. Secret Reprieve has drifted all the way out to 7/1 which seems ominous for his supporters. Mint Condition is 11/2 from 15/2.
1422: Paddock expert Ken Pittersen is with Oli Bell and tells him: "Fiddlerontheroof looks really well in himself and I was taken by Hold That Taught. Those were the two that stood out for me."
Fiddlerontheroof is a strong favourite for the greatbritishstallionshowcase.co.uk Swinley Chase and I think he can land the spoils with Larry taken to chase him home.
Much has been made of Nicholls' stable form and there's been a fair bit said about Henry de Bromhead's season too; fans of the yard won't have enjoyed watching Quilixios at Gowran.
At Ascot they've already jumped eight and Cobolobo leads. Fiddlerontheroof and Hold That Taught are two of the last three and Hold That Taught is down, he landed too steeply.
Fiddlerontheroof and Larry not too clever at the next two either, Regal Encore is one in front of them. Five to jump. Cobolobo and Truckers Lodge lead Fortescue but here come Regal Encore and Fiddler.
Fiddler hits the front at the last but is passed by Fortescue who goes on to win by two lengths at 7/1.
1414: I should think Daryl Jacob enjoyed that despite being on the sidelines, he always came across as being a big fan of the 11-year-old and I'm sure he relished that performance.
It's over to Bristol De Mai, who represents the same connections, to try and follow suit.
They are racing at Wincanton and they will soon be at Gowran Park where Teahupoo and Quilixios take each other on for a third time this season. The former is a little easy to back at 2/1.
The old boys are faring well today with the 12-year-old Native Robin completing a hat-trick at Wincanton for Scott and David Prichard. It was a gutsy performance.
Coverage switches straight to Ireland where they will take one more turn and come in.
Felix Desjy leads Saldier as the market rivals race together in share of third…
They are still there with seven furlongs left to run. Three to jump and Teahupoo is the first to move but Quilixios follows him through. He's two clear at the second last and further clear at the last as Quilixios' challenge comes to nothing, he's very disappointing.
Teahupoo wins easily from Darasso. Late money saw him sent off the 13/8 favourite.
1400: The 9/2 winner was ridden by David Bass who tells Matt Chapman: "He's got a touch of class this horse, made a couple of fiddly errors going down the hill the second time but I think his class shone through.

"This horse isn't easy, he's really quirky and with his jumping you have to try and leave him alone as much as you can."
There's another Grade Two hot on the heels of the Reynoldstown with the Rendlesham Hurdle at Haydock due off in a few minutes time.
Molly Ollys Wishes heads the market at 7/4 but I think she's worth opposing in this deeper company. She's running without her hind shoes it has been announced. That 'doesn't bother me one bit' says Hannity in response.
They are running…..they are through halfway and closely grouped.
Emitom is racing on and off the bridle and dropping out tamely. Molly Ollys Wishes and Top Ville Ben have put a little daylight between themselves and the remainder. One or two jockeys are pushing away with Thomas Darby crying enough.
Top Ville Ben leads from Wholestone as Molly Ollys Wishes weakens dramatically. Little to choose between the front two with only three still racing. Wholestone (16/1) hits the front and goes further clear.
1341: I couldn't make head nor tail of the Bateaux London Reynoldstown Novices' Chase but Simon Holt could and he fancies market mover J'Ai Froid, writing yesterday:
"Last term, J'ai Froid was a big improver in staying handicap hurdles winning four on the bounce including at Ascot, and if he can reproduce his hurdles rating of 147 over fences, then he is the pick of the weights here yet will probably go off the outsider of the field."
Oli Bell has interviewed Chris Gordon who is hoping that the cheekpieces will help Annual Invictus produce his best form in this historic Grade Two.
There's a small mistake from J'Ai Froid at the third and he was rousted along after taking the fourth, not an ideal start but plenty of time to get back into the race.
He's made another mistake and dropped to rear while Does He Know got the thirteenth wrong. There's plenty of racing still but it's already been a race of changing fortunes.
Does He Know has rejoined Annual Invictus in front with six to go. Corach Rambler unseats and J'Air Froid and Fern Hill all but pulled up. Suddenly Does He Know is clear and he looks set to win for Kim Bailey who sponsored the first on the card.
One more to jump. He's over and wins by a wide margin. They've finished well strung out in both of the first two races at Ascot.
✅ Timeform Race Passes is available to access for free for today's (Grade 1) Betfair Ascot Chase!
📊 Weight-adjusted ratings
📝 Premium comments
⏱️ Pace Map
🕵️ Analyst's verdict
➕ more…
Simply register for a free Timeform account and log in to access 👇
— Timeform (@Timeform) February 19, 2022
1322: There are odds-on shots in the next three races with State Legend, Porticello and Grivetana all expected to continue the good start to the afternoon for market leaders.
Daniel Muscutt has ridden most of James Ferguson's horses recently but he's headed north to Newcastle allowing Jack Mitchell to come in for the ride at Lingfield and he had to work hard to land the spoils aboard State Legend (8/11).
The ITV Racing coverage has begun and so has the Victor Ludorum Juvenile Hurdle at Haydock.
Porticello is already a Grade One winner and has disputed the lead throughout the two mile contest. He goes on approaching the third last and jumps that flight far better than his closest rival, Skycutter.
He's not as good at the final two hurdles but runs out a wide, wide margin winner at 3/10.
The unofficial winning time was 4:10:67.
The sun is out at Wincanton, albeit briefly, which will be a relief to course officials given the battering the track took at the hands of Storm Eunice. The field have eight flights to negotiate.
It's not going to be plain sailing for Grivetana who is hard pressed by Universal Secret. The latter went on by a couple of lengths but didn't do a lot in front in an 'all change' finish which saw Farmer's Gamble win at 14/1 for David England and Dan Skelton.
1310: Skytastic is unbeaten in three starts and holds two entries for the Cheltenham Festival; he's the even money favourite.
Scarface has yet to win but is still in the Sky Bet Supreme Novices' Hurdle at the same meeting; he's a 12/1 chance and longer on the exchanges.
Ballyblack remains solid at 3s against the jolly and there's also some support for Unanswered Prayers.
In his Value Bet column Matt Brocklebank wrote: "I love staying chasers returning to hurdles when the ground is really deep as they tend to be far more battle-hardened and able to cope with such conditions better than those more used to the way races are run over the smaller obstacles."
That doesn't quite apply to Kap Auteuil but he has shown improved form over fences and could play a leading role if transferring that back to hurdles in this extended two miles three furlong contest.
They are beginning to turn for home and Skytastic is in second with Hecouldbetheone leading at the fourth last.
Kap Auteuil has dropped out and Unanswered Prayers is struggling.
Skytastic leads narrowly at the second last but Scarface goes well, or appears to. They've pulled clear of Ballyblack and go toe to toe in the closing stages with Skytastic proving the stronger.
He's still unbeaten and rewarded supporters at odds of 6/5.
1256: Alex Hammond and Jim McGrath are on duty for Sky Sports Racing at Ascot but it's time to channel hop and head back to Racing TV for coverage of Haydock's opener.
Just three to consider for this novices' handicap chase and Adrimel has been a little easy to back, although he is still odds-on.
He was impressive at this track last time but has another half a mile to cover today. He's odds against on the exchanges as they approach the starter.
He pulled up on his three starts prior to that recent success but won his outing before that when beating Grand National Trial hopeful Mint Condition in the Grade Two Leamington Novices' Hurdle at Warwick.
Shaman Du Berlais leads Adrimel and Keep Rolling as they race in single file during the opening exchanges.
Adrimel reached for the fifth but was better at the next which will be the last in a circuit's time.
Keep Rolling is struggling to get competitive as Adrimel jumps to the front at the fifth from home. He hasn't seen off Shaman Du Berlais yet but he still leads at the third last. Shaman Du Berlais is back in front at the last but made a mistake allowing Adrimel to get back in front.
Photo.
"Inseparable" called the commentator but the judge has called the result and Adrimel is the winner at 4/6.
🧐 Saturday's 𝗦𝘁𝗮𝘁 𝗦𝗲𝗹𝗲𝗰𝘁𝗼𝗿!
🔹 £26.88 – L J Morgan's profit to a £1 level stake with only one runner on the card (chases).
🏇🔍 We highlight 3⃣ interesting trends and statistics from today's horse racing in our free daily Stat Selector preview…
— Timeform (@Timeform) February 19, 2022
1248: Flip flops aren't the order of the day given the inclement weather but there are flip flopping favourites in the opener at Lingfield with the (relatively) exposed Fozzie Bear taking over from Addingham at the top of the market.
There's a little support for Tattered Flag too, he wears cheekpieces on his second outing for the Gosdens. They're coming forwards.
The field are being asked to follow the bear with the favourite setting out to make all.
Addingham is in a close second with Tattered Flag moving into third on the home turn.
Addingham sadly went wrong in the straight when challenging and the commentator suggests that it could be the worst news.
That left Fozzie Bear in front but he was swallowed up by Tattered Flag and Lost Of Love (11/2) with the latter getting on top for Hughes and Moore, hopefully that's not the last winner for the stable today!
1235: Niall Hannity and Martin Dixon are on duty at Haydock for Racing TV and begin by running the rule over the runners in the Grand National Trial.
Dixon is concerned whether a big run in the Peter Marsh Chase will have left a mark on Sam Brown as he hasn't been the easiest to train in recent seasons.
Stamina is a question mark over Enqarde for the pundit in a contest where a number of the field have proven Haydock form.
Several of them are also fairly exposed but Secret Reprieve has only had seven chase starts so is conceivably open to more improvement and he could improve for his reappearance in the Welsh National.
The booking of Brian Hughes for Mint Condition has taken Hannity's eye.
Dixon is expecting 'a massive' run from Bristol De Mai and he's expecting him to put up a big performance.
He goes on to say that his strongest view on the card is Bill Baxter who represents Hughes and Warren Greatrex in the Pertemps Network Handicap Hurdle.
One fence in the back straight at Haydock will be omitted. It is still raining there.
1230: We're not too far away from the first race of the day at Lingfield Park where Ryan Moore rides Lost Of Love for Richard Hughes.
The unraced son of Australia has been yo-yoing in the market, opening at around 4s before drifting out to 8s before being trimmed back to a general 5/1.
A positive reading of those movements suggests he has shown some promise at home but I'd be a little surprised if he were forward enough to get the better of the more experienced favourite Addingham and others beside.
We're offering Money Back As Cash if 2nd or 3rd in the 14.25 at @Ascot 🏇@skysportsAlexH has cast her eye over the field & likes the look of one horse in particular 🧐
— Sky Bet (@SkyBet) February 19, 2022
1214: It's nothing more than a minor diversion but both Dashel Drasher and J'Ai Froid are previous winners of races on today's card at Ascot.
The former won the Betfair Ascot Chase last year of course but in 2019 he also won the opening Join Kim Bailey Racing Novices' Hurdle.
There are some other useful names on the roll of honour with Sporting John, Yala Enki and Un Temps Pour Tout all listed.
Skytastic is a short price to join them but there is notable opposition in the betting ring from Ballyblack who, like Dashel Drasher, is trained by Jeremy Scott.
J'Ai Froid takes his chance in the Bateaux London Reynoldstown Novices' Chase – a race which proved far too confusing for me.
Laura Morgan's charge landed the Ascot Racecourse Supports The Autism In Racing Handicap Hurdle 12 months ago and is reasonably well fancied in places to record his first success over fences in this prestigious Grade Two contest.
📖 There's an outstanding card for the @Betfair -sponsored meeting at Ascot on Saturday and @tony_calvin casts his eye across it all
— Betfair Racing (@BetfairRacing) February 19, 2022
1156: There are one or two punters hoping that Adagio can enhance his Champion Hurdle claims in the Kingwell Hurdle at Wincanton which he could do, even if defeated by Goshen.
There may be a more significant guide to the blue riband event at Gowran Park though where the Red Mills Trial sees Quilixios and Teahupoo cross swords for the third time this season.
It's 2-0 to the Gordon Elliott-trained runner so far but the Triumph Hurdle winner (who had Adagio over three lengths adrift in second) closed the gap from 12 lengths to half a length from the first defeat to the second and could step up again.
There's little between the two on their latest running but they're someway apart in the book in a race which also sees Saldier and Darasso line-up; it is by no means a two horse race.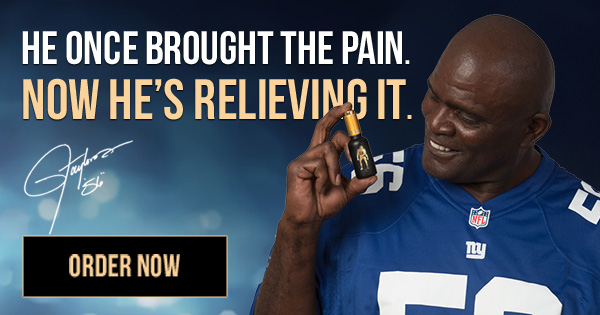 It's a shame that Chatham Street Lad missed the Red Mills Chase as he was one of the more interesting alternatives to Melon. After all, do you want to take odds-on about a 10-year-old who has only won once over fences?
I know he has done most of his running at the top level but he wouldn't form the cornerstone of anything for me.
Or maybe I just haven't forgiven him for blotting his Cheltenham record in the Ryanair Chase although he wasn't alone in being taken off his feet by Min and Alaho that afternoon.
This Grade Three certainly represents low hanging fruit compared to the usual tests that Melon is set.
1121: I don't imagine it's very often that you can back a Paul Nicholls trained runner at 11/2 that hosed up by almost 10 lengths on his preceding start but those are the current odds available about Cap Du Mathan in the Dingley's Promise Handicap Hurdle.
The Betfair ambassador described him as 'a talented horse' in his column and there's hope that he can defy a 9lb rise in the weights.
I like the form of his win at Taunton and this race has a nice each-way shape to it with 13 runners and a relatively short-priced favourite in Good Risk At All.
The favourite is clearly a useful horse with the potential to rate higher but I'm in no rush to back a 2/1 shot that has finished second on all three starts over hurdles and the Ditcheat representative makes plenty of (each-way) appeal against him.
There has been a little support for him which isn't yet the case with Stellar Magic at Wincanton but such was the promise that Philip Hobbs' charge showed as a novice, I'm willing to chance him in the 1558.
He disappointed at Ascot last month but never seemed to be travelling after an early mistake so it may be worth putting a line through that performance and he should relish the testing conditions.
Nicholls' Mr Glass is a worthy favourite having finished third in the Grade One Tolworth last time but he doesn't make any great appeal at 2/1.
Fans of Sizable Sam who aren't already on him have missed the boat as he's been well backed and I'd be more interested in taking a chance with the easy to back Solwara One as he reverts to hurdles but I think there's enough to recommend Stellar Magic as an each-way play against the favourite.
There are extra place offers on both of those races as there is in the Ascot Racecourse Supports The Autism In Racing Handicap Hurdle where the unexposed Guerlain De Vaux is another each-way fancy.
The money has been for Act Of Diplomacy and support for one of Dr Newland's runners always has to be taken seriously but the Tiger Hill gelding has looked a stayer of some promise in his short career.
Oliver Sherwood has had a quiet season with 10 winners and this six-year-old has contributed two of those having won both starts over hurdles after showing ability in a decent bumper.
He only scored narrowly at Catterick but the front two were clear and connections felt that the track was less than ideal for their scopey six-year-old. He should be more at home at Ascot and has impressed sufficiently for me to think that 8/1 is a fair price to chance that he can make a successful transition to handicap company.
The Jackpot Jumper is here! 🏇
If Thomas Darby wins the 2:05pm at @haydockraces the jackpot will double from £50k to £100k 💰
Enter for FREE before 1:50pm ⌚️
— ITV7 (@itv7) February 19, 2022
1107: You can see from the tweet below that Matt Chapman expects Third Wind to win the William Hill Rendlesham Hurdle but players of the ITV7 will, possibly, be cheering on Thomas Darby (see above) in the Grade Two.
There are six runners in the three mile contest but they're betting 15/8 the field and I don't think any of the sextet can be ruled out with confidence.
Wholestone has been drifting like the proverbial barge and is out to 22s from half that price on his first start since 2020 which is far from encouraging but long absences are regularly overcome these days and this is his level.
He gets 6lbs from last year's winner Third Wind and Thomas Darby and concedes just 1lb to the well supported favourite Molly Ollys Wishes who has a 7lb penalty of her own to carry.
She's won five of her last seven but could find this tougher and is a favourite to take on which is something that Value Bet has done in siding with Top Ville Ben.
It promises to be a cracking race and one in which I'd side with Chapman and Third wind but more out of fondness for the horse rather than any deeply held view on his form claims.
1052: Where do you stand on horses carrying top weight in staying handicap chases?
It's a pertinent question today with Fiddlerontheroof favourite to win the greatbritishstallionshowcase.co.uk Swinley Chase while Bristol De Mai is towards the top of the market for the William Hill Grand National Trial.
It has long been a popular punter's maxim that 'weight stops trains' with the consensus being that it was best to look towards the bottom of the handicap but some pundits have challenged that in recent years, suggesting that the top-weights often have a class edge.
The three mile Ascot contest has been won by a couple of top-weights in recent years with Sausalito Sunrise winning from a rating of 150 and Ballyoptic from 157 so there is certainly hope that Fiddlerontheroof can defy a mark of 155 and put himself in the frame for the Gold Cup.
Bristol De Mai is still rated 159 and has to concede upwards of 9lbs to his Haydock rivals in a race which has seen five recent winners carrying between 11-4 and 11-7.
Connections have opted not to claim and so the evergreen grey carries the full allotment of 11-12 over a trip that he has to prove he stays.
1032: There's also been a little money for Bugle Major at Lingfield and I thought that both he and stablemate Karibana were of each-way interest.
They are trained by Richard Hughes and both have had recent runs to blow away the cobwebs which, hopefully, they will be able to improve on this afternoon.
Hughes has had a quiet start to the year (one winner from 16) which was also the case in 2021 (one from 30 in January and February) but in March of that year, he sent out four winners from 15 runners while his strike rate in each of the first three months of 2020 was 20%, 32% and 38%.
All of which is to say that I'd be hopeful of seeing an upturn in fortunes for the yard in the coming weeks and I was happy enough to take on Pirate King (1545) given his modest record in Class 2 races. Bugle Major has yet to win since joining Hughes from France but he's dropped down the weights accordingly and has shown ability, including when pushing Winter Derby Trial winner Fancy Man close over course and distance.
In contrast, Karibana can't be described as being well handicapped as he's still above his last winning mark but this seven furlong specialist is a pretty consistent performer with plenty of polytrack form to his name and I think he could be well suited by the demands of Lingfield.
He's more than capable of having a say in the outcome of an open race.
"Hopefully he can run them ragged from the front again" | Best Bets for Saturday at Ascot & Haydock
1018: It may take a little while for the betting markets to warm up due to the uncertainty about what would be on but there are signs of life and there has already been support for Punting Pointers selection William Philo at Wincanton.
Regal Encore, a popular old boy, has been backed to improve – by Ben Linfoot in his ITV Racing Tips among others – upon his good course record at Ascot where Saint Calvados is proving popular in the feature.
I'll have my feet up by the time Wicklow Warrior runs (1900 Newcastle) but Peter Niven's gelding opened at 14/1 (in a place) and is now trading at a general 4/1; it will be fascinating to see if that gamble comes off.
An hour earlier, Yaahobby is being supported to make it two from two for Anthony Brittain and make a winning handicap debut but Vespasian is very solid against him.
The Galloping Bear is one of three selections for Value Bet. He was advised at 10/1 but is joint-favourite with the majority of firms at just 4/1 for the Grand National Trial (1440) – all he has to do now is win!
1007: Good morning, have you all been glued to the curling final?
There was drama and excitement aplenty on the ice and there should be more of the same on rather more forgiving surfaces in Britain and Ireland through the course of the day.
The cards are, on the whole, very competitive and there are a fair few runners who could enhance their spring festival claims – as well as winning decent prizes in their own right of course – which always helps pique the interest.
The Grand National Trial at Haydock doesn't always have huge relevance on the race at Aintree as it's often run under contrasting conditions and that will again be the case (it's nice to know that some things don't change) with the going at Haydock heavy.
That has been well forecast and at the time of writing, there are no non-runners on Merseyside but there are a few elsewhere; some of which were due to double declarations.
More from Sporting Life
Safer gambling
We are committed in our support of safer gambling. Recommended bets are advised to over-18s and we strongly encourage readers to wager only what they can afford to lose.
If you are concerned about your gambling, please call the National Gambling Helpline / GamCare on 0808 8020 133.
Further support and information can be found at begambleaware.org and gamblingtherapy.org.