In The News is a roundup of stories from The Canadian Press designed to kickstart your day. Here is what's on the radar of our editors for the morning of June 16 … What we are watching in Canada …
In The News is a roundup of stories from The Canadian Press designed to kickstart your day. Here is what's on the radar of our editors for the morning of June 16 …
What we are watching in Canada …
The federal Liberals plan to introduce privacy legislation today to give Canadians more control over their personal data and introduce new rules for the use of artificial intelligence.
The bill, to be presented by Innovation Minister François-Philippe Champagne, aims to fulfil his mandate to advance the federal digital charter, strengthen privacy protections for consumers and provide clear rules for fair competition in the online marketplace.
The digital charter spells out 10 principles that range from ensuring control over information to meaningful penalties for misuse of data.
The legislation is expected to revive some threads of a previous bill, introduced by the Liberals in late 2020, that did not become law.
That bill would have required companies to obtain consent from customers through plain language, not a long legal document, before using their personal data.
It also aimed to ensure Canadians could demand their information on social media platforms such as Facebook or Twitter be permanently deleted.
The bill would have armed the federal privacy commissioner with order-making powers, including the ability to demand that a company stop collecting data or using personal information, and to recommend that a planned tribunal impose a fine.
It did not, however, heed long-standing calls from privacy and accountability advocates to have the federal law governing personal information explicitly apply to political parties.
—
Also this …
Extensive new survey data suggests Canadians have more trust in their institutions and their neighbours since the COVID-19 pandemic.
But York University sociologist Cary Wu says that trust is highly correlated with how much money people make.
Wu and his colleagues surveyed the same group of Canadians seven times between the fall of 2019 and winter 2021 on their trust in their neighbours and social institutions.
He found that trust grew slightly for about two-thirds of the people he surveyed.
But about 20 per cent of respondents — mostly those with lower incomes — reported a sharp drop in trust.
Wu says that around the world, surveys find that people with less money have less trust in their society.
He says the data suggests that one way to build a more cohesive society is to reduce inequality.
—
What we are watching in the U.S. …
WASHINGTON _ The 1/6 committee is set to plunge into Donald Trump's last-ditch effort to salvage the 2020 election by pressuring Vice President Mike Pence to reject the electoral count _ a highly unusual and potentially illegal strategy that was set in motion in the run-up to the U.S. Capitol riot.
With two live witnesses Thursday, the House panel intends to show how Trump's false claims of a fraudulent election left him grasping for alternatives as courts turned back dozens of lawsuits challenging the vote.
Trump latched onto conservative law professor John Eastman's obscure plan and launched a public and private pressure campaign on Pence days before the vice president was to preside over the Jan. 6 joint session of Congress to certify Joe Biden's election victory. A federal judge has said it is "more likely than not" Trump committed crimes over the scheme.
"The illegality of the plan was obvious," the Jan. 6 panel said in a court filing against Eastman.
The committee will hear from Greg Jacob, the vice president's counsel who fended off Eastman's ideas for Pence to carry out the plan; and retired federal judge Michael Luttig, who called the plan from Eastman, his former law clerk, "incorrect at every turn."
Thursday's session is also expected to divulge new evidence about the danger Pence faced that day as the mob stormed the Capitol shouting "hang Mike Pence!" with a gallows on the Capitol grounds as the vice president fled with senators into hiding. Nine people died in the riot and its aftermath.
The session is expected to show how Trump's pressure on Pence "directly contributed" to the attack on the Capitol and how the Eastman strategy posed a "grave, grave threat" to democracy, according to a committee aide who insisted on anonymity to discuss the upcoming hearing.
The panel is reconvening for a third hearing this month after a blockbuster prime-time start last week, followed by logistical setbacks in recent days. Monday's key witness, former Trump campaign manager Bill Stepien, abruptly declined to appear in person because his wife was in labour with their child. Wednesday's scheduled hearing with witnesses from the Justice Department who tried to convince Trump that his claims of voter fraud were just not true was postponed.
Nevertheless, the panel's yearlong investigation is portraying a publicly gripping account of Trump's final weeks in office as the defeated president clung to "the big lie" of a rigged election even as those around him _ his family, his top aides, officials at the highest levels of government _ were telling him he simply lost the election.
—
What we are watching in the rest of the world …
MANUS, Brazil _ A fisherman confessed to killing a British journalist and an Indigenous expert in Brazil's remote Amazon and took police to a site where human remains were recovered, a federal investigator said, closing out 10 days of suspense as teams searched for the missing pair.
Authorities said Wednesday night without giving any details that they expected more arrests would be made soon in the case of freelance reporter Dom Phillips and Bruno Pereira of Brazil, who disappeared June 5.
At a news conference in the Amazon city of Manaus, a federal police investigator said the man who had been the prime suspect confessed Tuesday night and detailed what happened to Phillips and Pereira. Investigator Eduardo Alexandre Fontes said Amarildo da Costa de Oliveira, 41, nicknamed Pelado, told officers he used a firearm to kill the men.

"We would have no way of getting to that spot quickly without the confession," Torres said of the place where police recovered human remains Wednesday after being led there by Pelado.
Torres said the remains were expected to be identified within days, and if confirmed as the missing men, "will be returned to the families of the two."
"We found the bodies three kilometres into the woods," the investigator said, adding that officers travelled about one hour and forty minutes by boat on a river and 25 more into the woods to reach the burial spot.
Pelado's family had said previously that he denied any wrongdoing and claimed police tortured him to try to get a confession.
—
On this day in 1981 …
Ken Taylor, Canada's former ambassador to Iran, became the first non-American to be awarded the U.S. Congressional Gold Medal. Taylor received the medal from President Ronald Reagan for sheltering and engineering the escape of six Americans from Iran in 1980, during the hostage crisis.
—
In entertainment …
LOS ANGELES _ Mo'Nique and Netflix reportedly have settled her lawsuit that accused the streaming service of racial and sexual discrimination for allegedly making her a lowball offer for a proposed comedy special.
The matter has been "amicably resolved," Michael Parks, an attorney representing Mo'Nique in the suit, told The Hollywood Reporter.
The terms of the settlement between the streaming giant and the comedian and Oscar-winning actor weren't disclosed Wednesday, when they jointly filed in a Los Angeles federal court for the case's dismissal.
Netflix didn't respond to a request for comment, and the law firm representing the company in the suit declined comment.
Mo'Nique's lawsuit said Netflix officials warmly praised her work before they offered her $500,000 in early 2018 for a comedy special and refused to negotiate further. Her suit said that reflected a company tendency to underpay Black women.
In contrast, the suit claimed, Netflix was willing to negotiate with other comics and made deals reportedly worth tens of millions of dollars for comedy specials from Chris Rock, Ellen DeGeneres, Dave Chappelle and Ricky Gervais.
Netflix denied the main allegations of the suit, filed in November 2019, in a statement made at the time.
"We care deeply about inclusion, equity, and diversity and take any accusations of discrimination very seriously," Netflix said then. "We believe our opening offer to Mo'Nique was fair – which is why we will be fighting this lawsuit."
The suit alleged that Netflix violated California's fair employment and civil rights laws and is representative of the major pay inequity in all employment for Black women.
"I had a choice to make," Mo'Nique said in a post on her Instagram account after the filing. "I could accept what I felt was pay discrimination or I could stand up for those who came before me and those who will come after me. I chose to stand up."
Mo'Nique, whose birth name is Monique Angela Hicks, first gained fame as one of stand-up's Queens of Comedy and starred in the UPN series "The Parkers." She won an Academy Award for best supporting actress for the 2009 film "Precious."
—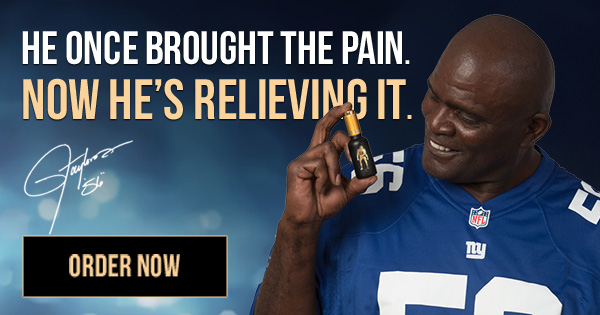 Did you see this?
VANCOUVER _ November's floods in British Columbia that swamped homes and farms, swept away roads and bridges and killed five people are now the most costly weather event in provincial history.
The Insurance Bureau of Canada made the statement as it released the latest cost estimate of $675 million, and that's only for damage that was insured.
The previous estimate was $515 million in losses, but the bureau says in a statement that much of the increase is due to business claims in places where commercial insurance is more available.
In contrast, it says many residents were located in high-risk flood areas where insurance coverage isn't available, which could cost all levels of government "well into the billions of dollars."
So-called atmospheric rivers flowed over southwestern B.C. for days in November, bringing record rainfall and quickly swelling waterways.
Mudslides swept people away in their cars, rivers carved new routes and washed out highways and bridges, cutting off major highways into the Interior, which stopped the supply chain from the coast to the rest of the country.
"While the insured losses from the November flood events are increasing, it is clear that the overwhelming majority of costs for this disaster will be borne by government," said Aaron Sutherland, a vice-president with the Insurance Bureau of Canada.
The bureau is a member of the federal, provincial and territorial task force on flood insurance and says it has put forward options to create a residential flood insurance program that includes a public-private partnership model.
It says that idea would help make affordable insurance available to residents in high-risk areas.
—
This report by The Canadian Press was first published June 16, 2022.
The Canadian Press