On July 7, 2022, Netflix unexpectedly dropped a new Dave Chappelle speech, "What's In A Name." In the 40-minute speech, the comedian criticizes the students speaking to him about his allegedly transphobic material. It is recorded from Chappelle's alma mater, the Duke Ellington School of the Arts in Washington, D.C. 
Dave Chappelle's 'What's In A Name' Speech is now out on Netflix
Netflix did not advertise the new Dave Chappelle speech, "What's In A Name." However, they didn't need to. Subscribers to the streaming giant quickly stumbled upon it and began sharing their outrage or love of the speech on social media late Thursday night. Chappelle's alma mater initially chose to rename the school's theater after him. However, they received widespread backlash because of Chappelle's numerous jokes targeting the transgender community. 
Chappelle already had a difficult question and answer session with the high school students of Duke Ellington after the release of his special, "The Closer." In the special, he discussed trans women. Despite the protests from the students at the school, Duke Ellington went ahead with the planned ceremony. Chappelle turned down the request to name the theater after him because of the criticism from the students.
*{padding:0;margin:0;overflow:hidden}html,body{height:100%}img,span{position:absolute;width:100%;top:0;bottom:0;margin:auto}span{height:1.5em;text-align:center;font:48px/1.5 sans-serif;color:white;text-shadow:0 0 0.5em black}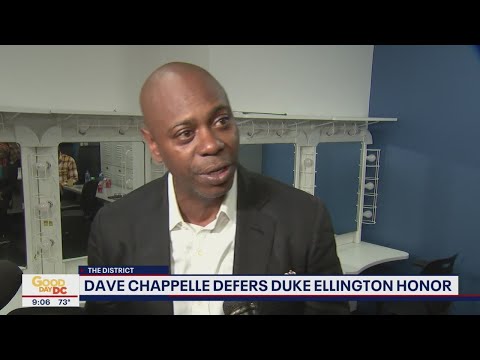 See also Who is Alexander 'AE' Edwards - 76 Year Old Cher's Alleged New Boy Toy is 40 Years Younger Than Her