Past meets the future. Time-traveling fighter pilot Adam Reed pairs up with his 12-year-old self on a quest to preserve the future after mistakenly crash-landing in 2022. 'The Adam Project' is an upcoming American sci-fi film written by Jonathan Tropper, TS Nowlin, Jennifer Flackett, and Mark Levin and directed by Shawn Levy.
Ryan Reynolds, Mark Ruffalo, Jennifer Garner, Walker Scobell, Catherine Keener, and Zoe Saldana are among the cast members. The movie will be available on Netflix from March 11, 2022.
RELATED ARTICLES
Is Ryan Reynolds retiring? Blake Lively says 'Michael Caine did it first'
Coronavirus: Ryan Reynolds shares hilarious video encouraging people to help #PlankTheCurve
'The Adam Project' stars Ryan Reynolds (L) as Big Adam and Walker Scobell (R) as Young Adam (Netflix)
Who stars in 'The Adam Project'
Ryan Reynolds
Ryan Rodney Reynolds was born in Vancouver, British Columbia, on October 23, 1976. Reynolds was reared in the Roman Catholic Church in Vancouver's Kitsilano neighborhood and has Irish and Scottish ancestors. He's been performing since he was 13 years old. Reynolds played a variety of minor roles on television before getting discouraged and enrolling at Kwantlen Polytechnic University at the age of 19. A few months later, he met fellow actor Chris William Martin, who persuaded him to give it another go and invited him to Los Angeles.
He began his career as Michael Bergen on the sitcom 'Two Guys and a Girl' from 1998 to 2001 after appearing in the Canadian teen serial opera 'Hillside', among other minor roles. Reynolds went on to star in a number of comedies, including 'National Lampoon's Van Wilder', 'Waiting', and 'The Proposal'. He also starred in action movies like 'Blade: Trinity', 'Green Lantern', and 'Safe House', as well as playing serious parts in 'Buried', 'Woman in Gold', and 'Life'.
In 2016, he was featured in 'Deadpool' as the central character. The film was a critical and commercial success, breaking multiple records for an R-rated comedy at the time of its release. Reynolds garnered multiple awards for his performance, including nominations for the Critics' Choice Movie Awards and the Golden Globe Awards. He reprised the role In 'Deadpool 2′, which he also co-wrote. In 2010, Reynolds was named People's Sexiest Man Alive, and in 2017, he received a star on the Hollywood Walk of Fame. He is married to actress Blake Lively and has three children with her. Ryan Reynolds' net worth is estimated to be about $100 million, according to reports.
Mark Ruffalo

Mark Alan Ruffalo is an actor, director, producer, and screenwriter.  He is most recognized for his appearances as Fanning in the 2004 film 'Collateral' alongside Tom Cruise and as Inspector David Toschi in the 2007 film 'Zodiac'. Ruffalo has also starred in romantic comedies such as 'View From the Top' (2002), '13 Going on 30′ (2004), 'Just Like Heaven' (2005), and 'Rumor Has It' (2005). 
Jennifer Garner
Jennifer Garner, who rose to fame playing CIA agent Sydney Bristow in the TV series 'Alias' (2001), has traveled a long way from Houston, Texas, where she was born. Garner has garnered four Emmy nominations in a row for Outstanding Lead Actress in a Drama Series for her work. She has also been nominated for four Golden Globe awards and has won one of them as well as two Screen Actors Guild Award nominations and one win. She has also featured in a number of other television shows and films, including 'Elektra' (2005), '13 Going on 30′ (2004), 'Daredevil' (2003), 'Pearl Harbor' (2001), and 'Dude, Where's My Car?' (2000).

Walker Scobell
Walker, who grew up in a military household, has lived all around the country, from sunny California to the Rockies of Colorado. Walker discovered his passion for performing in elementary school drama class and through a standout performance in a middle school play. He chose to pursue a profession in acting after a vacation in California and began working on his talent right away.
Catherine Keener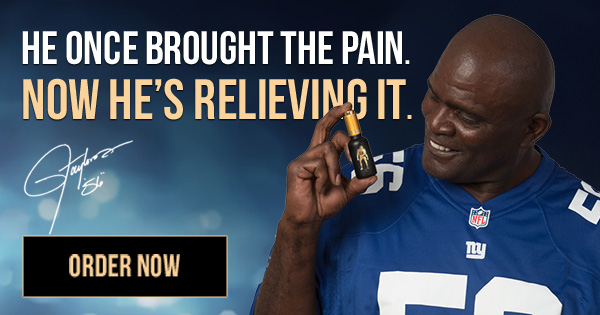 Keener was nominated for an Academy Award for her performances in the indie films 'Being John Malkovich' and 'Capote'. She began her career as a casting director in New York City and is known for her offbeat parts in independent and popular films such as 'The 40-Year-Old Virgin'.
Zoe Saldana
Saldana began her career in science fiction films in 2009, with her first of many roles as Nyota Uhura in the 'Star Trek' film series and her debut as Neytiri in the 'Avatar' series. Beginning with 'Guardians of the Galaxy', she plays Gamora in the Marvel Cinematic Universe. She is the only actor to have acted in three of the top five highest-grossing films of all time (Avatar, Avengers: Infinity War, and Avengers: Endgame). Her films have made over $11 billion worldwide.
If you have an entertainment scoop or a story for us, please reach out to us on (323) 421-7515