Author Michael Malone died Friday, Aug. 19, 2022, at his home in Connecticut. Malone was a 22-year resident of Hillsborough, NC, and a native of nearby Durham, NC.

Swan Funeral Home

Contributed
Acclaimed author Michael Malone, a longtime Hillsborough resident, died Friday at his other home in Clinton, Connecticut, according to his obituary.
He was either 79 or 80; his actual birth date is unclear.
"Although many people thought he was a saint when he helped them to see their own dreams, Malone didn't think so. Instead he hoped to become an angel, as in the plot of some of his favorite movies," his family wrote in the obituary, which listed many of his accomplishments.
"He is doubtless an angel now, and like his namesake, one with a truly magnificent wingspan," they said.
Malone was born in Durham in 1942, the oldest of six children. His family moved to Atlanta when he was about 6, according to a Greensboro News & Record interview from 2001.
Malone moved back to North Carolina when he enrolled at UNC-Chapel Hill to study English. He also earned degrees from Syracuse University and Harvard University.
Malone was the author of 14 fiction books, including "Handling Sin," "Dingley Falls" and "First Lady," in addition to a collection of short stories, "Red Clay, Blue Cadillac," two nonfiction books about American movies and Jungian psychology, and multiple plays, musicals and scripts.
From 1991 to 1996, he was the head writer for the popular ABC television soap opera, "One Life to Live," earning him both a Daytime Emmy and a Writers Guild Award, according to a report from SoapHub, an online soap opera news site.
"He wrote an Emmy Award-winning story for me to play with other Emmy Award-winning actors," actress Hillary B. Smith told the publication. "He wrote me emotions to play that were so complex, I could only let them consume me. He wrote women with brains and hearts, with courage and fear and all of it wrapped up in bravado. He wrote me a character that I had to aspire to become. He wrote and we came to life."
His obituary noted that Malone's first three novels were set in California, Colorado and Connecticut, but after being advised by author Eudora Welty to "write about the land beneath your feet," he based his next four books in the South.
In 2000, he and his wife moved to Hillsborough, where they lived for part of the year in the historic Burnside mansion, which was built in 1834. It was there that he wrote his last three books. A fourth book in his "Cuddy and Justin" series was in progress when he learned that he had cancer, his obituary said.
Hillsborough, which has just over 7,100 residents today, was the setting for Malone's crime novels based in the town of Hillston, a Southern college town with a culture steeped in textiles and tobacco. His home is just a short walk from the Orange County Historical Courthouse, in the heart of a community of writers, including Allan Gurganus, Lee Smith and Hal Crowther.
Malone's writing won him multiple awards, including the Edgar Allan Poe Award for mysteries and the O. Henry Award, named for another famous North Carolina author.

Hillsborough Mayor Jennifer Weaver announced Malone's death in a Facebook post Sunday morning and recounted her experience reading his book, "Handling Sin."
"It remains the funniest book I have ever read — laugh till you're crying funny," Weaver said. "Writing that kind of humor is such a gift. He brought and gave so much joy to so many, in myriad ways."
Malone also worked at times as a professor at Harvard, Yale, Swarthmore College at the University of Pennsylvania, and at Duke University in Durham, where he taught English and theater, including a longtime class about popular film called, "America Dreams American Movies."
According to his obituary, students taking the course participate in a final based on an Oscars Awards-type gala at which Duke basketball Coach Mike Krzyzewski would appear to present the "Golden Apple" for best director.
Malone also was an active supporter of amateur theater, his family said, founding local theatrical societies in Connecticut, Pennsylvania and in Hillsborough, where he joined with Gurganus to craft a two-man adaptation of "A Christmas Carol."
The show, held each year at St. Matthew's Episcopal Church in Hillsborough, was always sold out, his family said.
Charles Dickens was one of his favorite authors, especially "Great Expectations," Malone told the Duke Today news team in a 2012 interview. He tried to read that book at least every five years, he said.
"Keep a Dickens novel around you always," Malone said in the interview. "You'll laugh; you'll cry; you'll be eager to know what happens next. That's why Dickens is the novelist's novelist. There's nobody better."
His family also noted Malone's role as an advocate, who spoke against the death penalty, in support of LGBTQ rights, and helped to raise awareness of the autoimmune disease lupus and the AIDS epidemic. He was a 40-year donor to the Southern Poverty Law Center, which works to dismantle racism and identify hate groups, they said.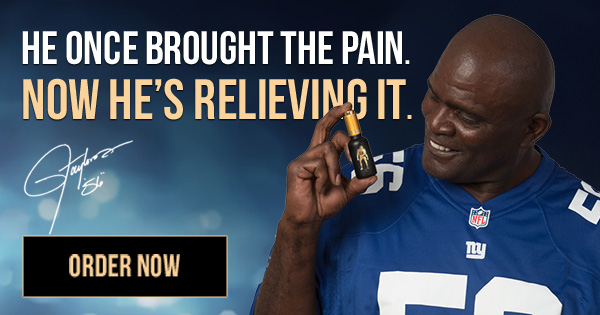 The family is asking the public to make donations to the Southern Poverty Law Center in lieu of flowers.
Malone is survived by his wife of 47 years, Maureen Quilligan, his daughter Maggie and her husband Matt, a sister, a brother, a half-sister a half-brother, nieces and nephews, and his 6-year-old granddaughter Maisie, "who will miss tap dancing with Pop Pop and teaching him never-ending gymnastics exercises," his family said.
A public viewing will be held from noon to 4 p.m. Tuesday at Swan Funeral Home in Clinton, Connecticut. A second public viewing will be held from 4 to 6 p.m. Sunday, Aug. 28. at Walker's Funeral Home on Churton Street in Hillsborough.
His funeral service is scheduled for 11 a.m. Monday, Aug. 29, at St. Matthew's Episcopal Church on St. Mary's Road in Hillsborough. Malone will be buried in the church's cemetery.
This story was originally published August 21, 2022 12:10 PM.
Tammy Grubb has written about Orange County's politics, people and government since 2010. She is a UNC-Chapel Hill alumna and has lived and worked in the Triangle for over 25 years.