Hendrick Motorsports dominated the world of NASCAR, being the richest and the most successful team in NASCAR history. Rick Hendrick, is a retired race car driver who is the current owner of Hendricks, and a co-owner of JR Motorsports. Driver turned entrepreneur is also a founder of Hendrick Automotive Group and Hendrick Marrow Program.
Rick, who founded Hendrick Motorsports in 1984, has currently an estimated net worth of $1 Billion according to Celebrity Net Worth.
Now coming back to the year 2020, when the greatest basketball player of all time entered the NASCAR group chat.
ADVERTISEMENT
Article continues below this ad
This was the year when a new NASCAR team was formed under the ownership of Michael Jordan and a current Joe Gibbs Racing driver, Denny Hamlin. Both of these were responsible for the birth of the 23XI Racing team. The retired basketball player's estimated net worth is $2.2 Billion and his major source of income is through the Charlotte Hornets, an NBA team based in North Carolina. Apart from that, the Hall of Fame player earns close to $100 million in a single year from endorsements.
DIVE DEEPER
The GOAT of basketball definitely stole the show and award for being richer than the former NASCAR driver and the present team owner of Hendrick Motorsports.
About 23XI Racing
The racing team owned by the legendary Michael Jordan as the majority owner and a three-time Daytona 500 winner, Denny Hamlin, as the minority owner, announced their formation as a team back in September 2020. And Bubba Wallace as their first driver for the start of the 2021 season.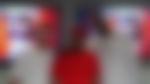 ADVERTISEMENT

Article continues below this ad
The team name and the first car's number #23 was inspired by Michael Jordan's jersey number during his basketball career.
In their debut season, #23 driver, Wallace took the team's first win in Talladega Superspeedway. As well as earned three top fives and three top ten finishes. Later on, the team expanded and took the veteran driver, Kurt Busch, under their hood driving the #45 car.
A couple of months back, the team announced the signing of Tyler Reddick, the two-time NASCAR Xfinity Champion for the 2024 season.
WATCH THIS STORY: Bubba Wallace contemplates calling Daniel Ricciardo for sensational F1-NASCAR swap amidst ongoing Project91
The greatest of all time and probably the richest owner of any NASCAR team, MJ along with his partner Hamlin, has a very sublime plan for their future and their drivers are here to prove the same for them.