Nina Metz, Chicago Tribune

Will Arnett plays your quintessential lone-wolf police detective who's reluctantly paired with a new partner each episode in the Netflix comedy "Murderville," which is premised on a central gimmick: A different celebrity guest who has zero knowledge of the script joins him each time as his latest detective-in-training, and together they must solve a crime. Some on the roster, such as Conan O'Brien, have legit improv experience. Others, including former NFL running back Marshawn Lynch (who is terrific here), have none. Let the improv-orama commence!
I like the willingness to experiment and this is such a fun idea (it's based on the BBC series "Murder in Successville") but the results are hit and miss. That's true of all improv, full stop. Watching a live performance, you're inclined to remember only what works because when improv does work, it's such a stunning and thrilling moment built from ideas grabbed out of thin air and an actor's subconscious. The stakes are higher once you put improv in front of a camera, which preserves all those misses that once faded into the mist.
People are also reading…
The structure of "Murderville" (from showrunner Krister Johnson, whose credits include "Children's Hospital,") deviates from traditional long-form improv in one key way: Arnett and his recurring cast mates (including Haneefah Wood, who plays both his police chief and ex-wife) have more information than their guest stars, who also include Kumail Nanjiani, Annie Murphy of "Schitt's Creek," Ken Jeong and a brilliant turn by Sharon Stone. This creates an imbalance that allows the celebrity drop-ins to remain a reactive presence only, rather than driving a scene forward with their own ideas. That's the antithesis of long-form improv, which is inherently team-oriented, where no one person is in charge or knows more than anyone else.
I think there's also an issue with pacing. In live shows, it's up to the stage manager to hit the lights for a blackout; here it's on the editor to gauge when a bit has run its course and it's surprising how many scenes keep going, getting baggier by the moment, and some of that is the result of guest stars not being asked to create a character for themselves. That's intentional — hence, they're referred to by their real names — and it's why the show too often feels like a gag. Can these celebs keep a straight face despite whatever chaos Arnett throws their way? That usually involves at least one elaborate distraction, whether it's O'Brien being asked to hold up his end of the conversation while consuming food slathered in hot sauce, or Murphy covered up to her elbows in kitchen gunk or Stone valiantly battling spurting blood.
I've seen only one episode of "Murder in Successville" and I wasn't fully taken with that either. But I was struck by two things: The guest star on "Successville" isn't forever stifling a laugh, which is good (you'd think watching actors trying not to break would be funny, but "Murderville" illustrates the ways in which this results in diminishing returns) and in terms of lighting and cinematography, it more closely emulates the cop shows it's parodying.
By contrast, the Netflix remake is going for a deliberately cheap and artificial look. "Don't take any of this too seriously!" is the visual message, and maybe budget considerations influenced this, but there's a part of me that wished everyone involved did take it more seriously, because that always ups the potential for weird and memorable comedy.
I wouldn't have predicted that the two guest stars with the least comedy experience — Lynch and Stone — would be the strongest performers within this setup. Lynch has a wonderful entrance, where he sort of just bops into the room, and he gets off some terrific lines. He is here to play and that is exactly the vibe you want from a guest star. His case involves the murder of a doll-maker whose signature creation is called Tommy Tuxedo. Lynch takes one look at the doll: "Nah, that's Chucky. They just put a suit on him."
Stone is remarkable in a completely different way. She's fully engaged — you can see her listening intently and, really, that's the root of improv — and her serious-but-loose approach is the right one because she never treats this like a goof. Struggling to open a plastic evidence bag, she mutters that it's "stickier than my last divorce." Arnett jokily comes on to her throughout and it's not a particularly funny choice; but her verbal stiff arms to his advances are terrific.

I also like a lot of what Nanjiani is doing because he mostly rejects the standard "yes, and" structure of improv and gives his scenes an unexpected and vaguely contrarian energy. And Arnett is a consistently and pleasingly absurd presence, right down to his Sam Elliot-inspired mustache that hangs over the top of his lip. So it's not a lack of talent that's holding the show back, although ending the season with Jeong's episode is misjudged; he breaks more than anybody and doesn't treat his time on screen as an opportunity to perform.
There have been occasional stabs at adapting improv to the screen over the years, few worth speaking of aside from "Curb Your Enthusiasm," which is the most notable but also one that isn't overtly telegraphing to the audience: This is improvised.
Improv as its own genre of performance emerged in Chicago more than half a century ago, and I've covered enough shows in town to recognize why it works, when it works. The best improv isn't about rattling off snappy lines. It's the ability to quickly establish and inhabit a character made up on the spot (David Koechner is one of the best I've seen do this) and then have a point of view as you move through each scene in a way that makes some kind of human, if often wildly outrageous, sense.
That's another way of saying: Good improv is ultimately about good acting. It's about committing to the premise and listening to the people around you far more intently than anyone does in their daily life. Chicago improv isn't about "Whose Line Is It Anyway?"-style theater games. It's about storytelling. It's about finding comedy through character. And the beauty of it, when it really hits, is that it's also ephemeral, existing only in the memories of anyone who was there that night.
That a duo or group of performers can collectively improvise even a semicoherent story on the fly, where none existed minutes before, is half the magic. The "Murderville" setup stymies so much of this, which is why guest selection is vital. If only everyone were working at Stone's level.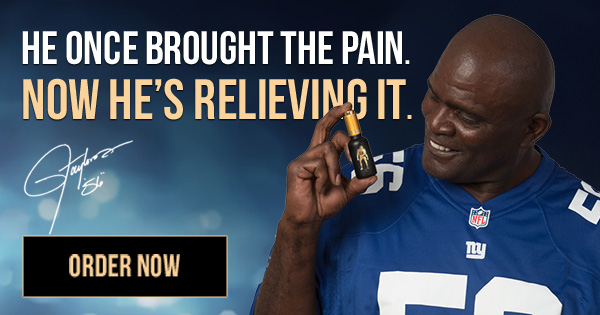 Rating: TV-MA (language, gore)
Where to watch: Now streaming on Netflix
Receive the latest in local entertainment news in your inbox weekly!